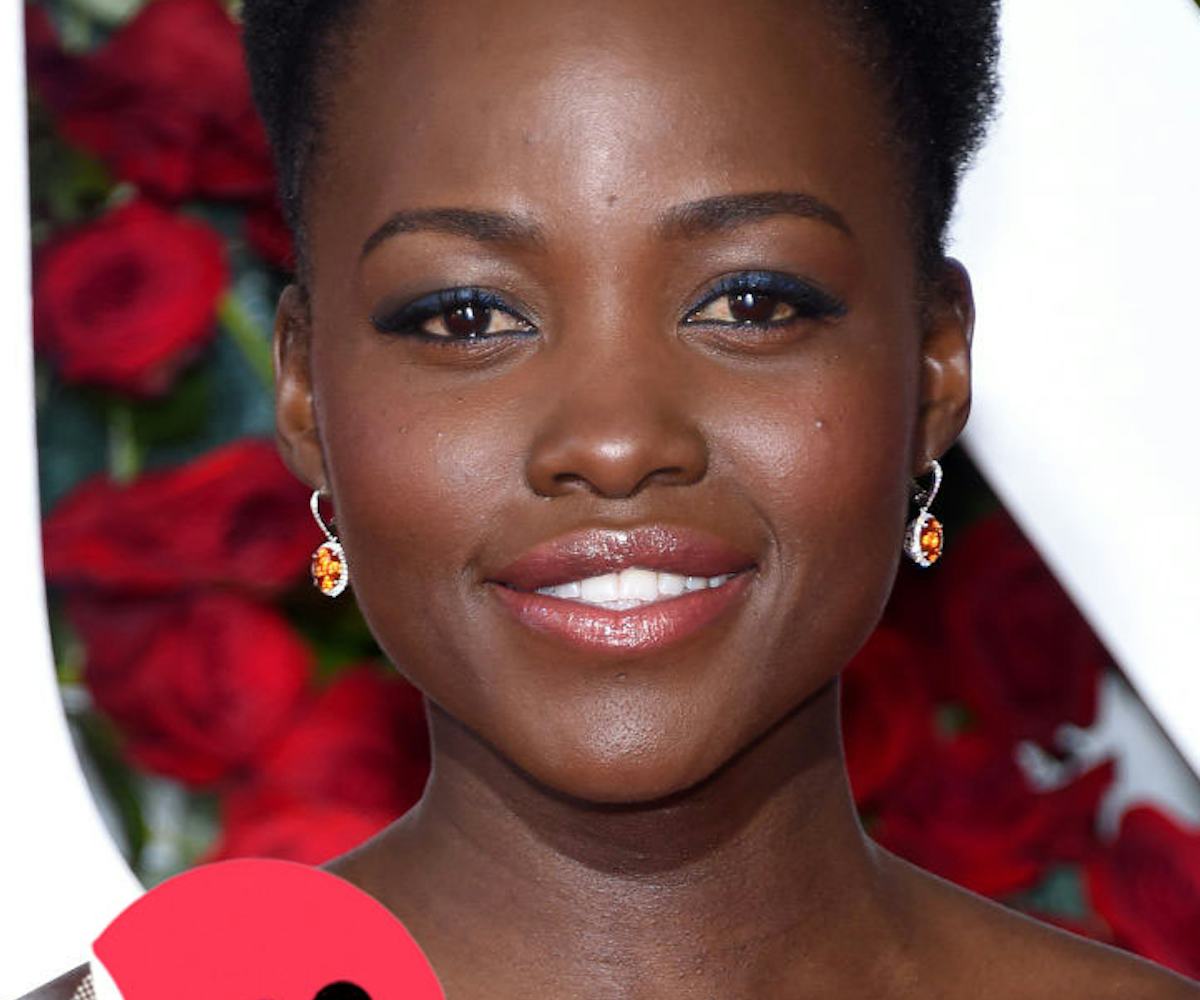 Photo by Dimitrios Kambouris/Getty Images
8@8: Your Morning Scoop
Lupita Nyong'o might have a new boo
Today is...
National Chop Suey Day!
News of the Day:
+ Lupita Nyong'o is reportedly dating Mobolaji Dawodu, a fashion editor at GQ Style. The couple has allegedly been together for the past six months.
+ Harmony Korine is working on directing a film adaptation of Tampa, Alyssa Nutting's controversial novel about an affair between a middle school teacher and one of her students.
+ Urban Decay is in trouble over an advertisement that references self-harm for the new line of Razor Sharp Eyeliners. After getting blasted by users on Twitter, the brand released a statement:
+ Simone Biles said that she would want to be played by Zendaya Coleman for a movie. Honestly, we don't blame her one bit.
+ Kim Kardashian West announced that Kendall Jenner has been banned from Uber. Perhaps she canceled her ride one too many times? We wonder what her rating must be...
Deal of the Day:
Get your hands on diptyque's L'Art du Soin skin-care collection! The brand-new essential face cream, nourishing lip balm, and rose-infused facial oil is available in stores and online now.
Advice of the Day:
"It's only when you risk failure that you discover things. When you play it safe, you're not expressing the utmost of your human experience." —Lupita Nyong'o
GIF of the Day: