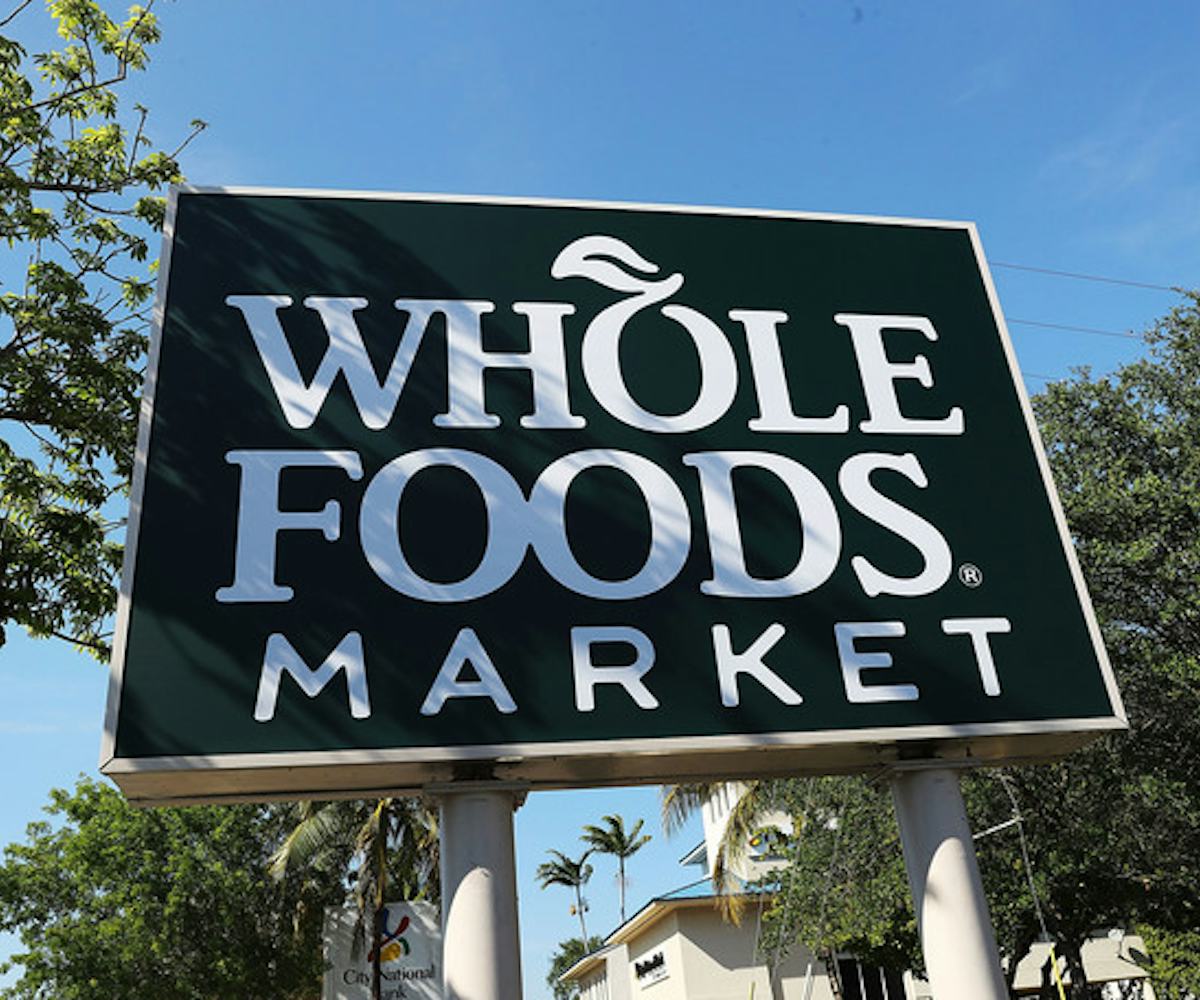 Photo By Joe Raedle/ Getty Images.
8@8: Your Morning Scoop:
Whole Foods Is about to get a lot more affordable
Today is...
National Chop Suey Day
News of the Day:
+ It's only day one, and Amazon is already slashing Whole Foods' prices. The company officially completed its $13.7 billion purchase of the grocery store yesterday and, according to reports, has lowered prices by up to 43 percent. Foods like bananas, salmon, avocados, and baby kale are undergoing the discount treatment. Are the days of Whole Paycheck behind us?
+ Don't hang your heads just yet, Game of Thrones fans. HBO just announced a new series that goes behind the scenes of the cult favorite show. The Game Revealed will include seven episodes, and the first will cover everything "from creating White Walkers to a singing guest star to crafting Dragonstone." Check it out for yourself, below.
+ Taylor Swift just one-upped Adele for most YouTube views obtained in a 24-hour period for a music video. Swift fans apparently couldn't get enough of the glitz, glam, and controversy dripping in "Look What You Made Me Do" since its premiere at Sunday's MTV Video Music Awards. It's garnered more than 30 million views already, beating Adele's 27.7 million views reached in a day for her "Hello" video. Okay, Tay-Tay.
+ We're mere days away from the return of Starbucks' Pumpkin Spice Latte, and now there's a highlighter to match your obsession. Etsy brand Feather River Body has created a glimmering pumpkin shade that will make your cheekbones pop while slurping on the autumnal beverage.
+ The campaign film for Chanel's Gabrielle fragrance features Kristen Stewart losing it all to the sound of Beyoncè. It's a pretty par for the course as far as perfume ads go. And by that, we mean it's strange, sexual, and open to interpretation.
Deal of the Day:
We love a good monogram moment, and nobody does our accessories up better than The Daily Edited. The brand is adding two new cute and compact bags to its lineup, perfect for touting around today or when fall rolls around. Personalize the box bag or camera bag with your own initials or gift it to someone you love.
Advice of the Day:
"Carry out a random act of kindness, with no expectation of reward, safe in the knowledge that one day someone might do the same for you."—Princess Diana  
Gif of the Day: