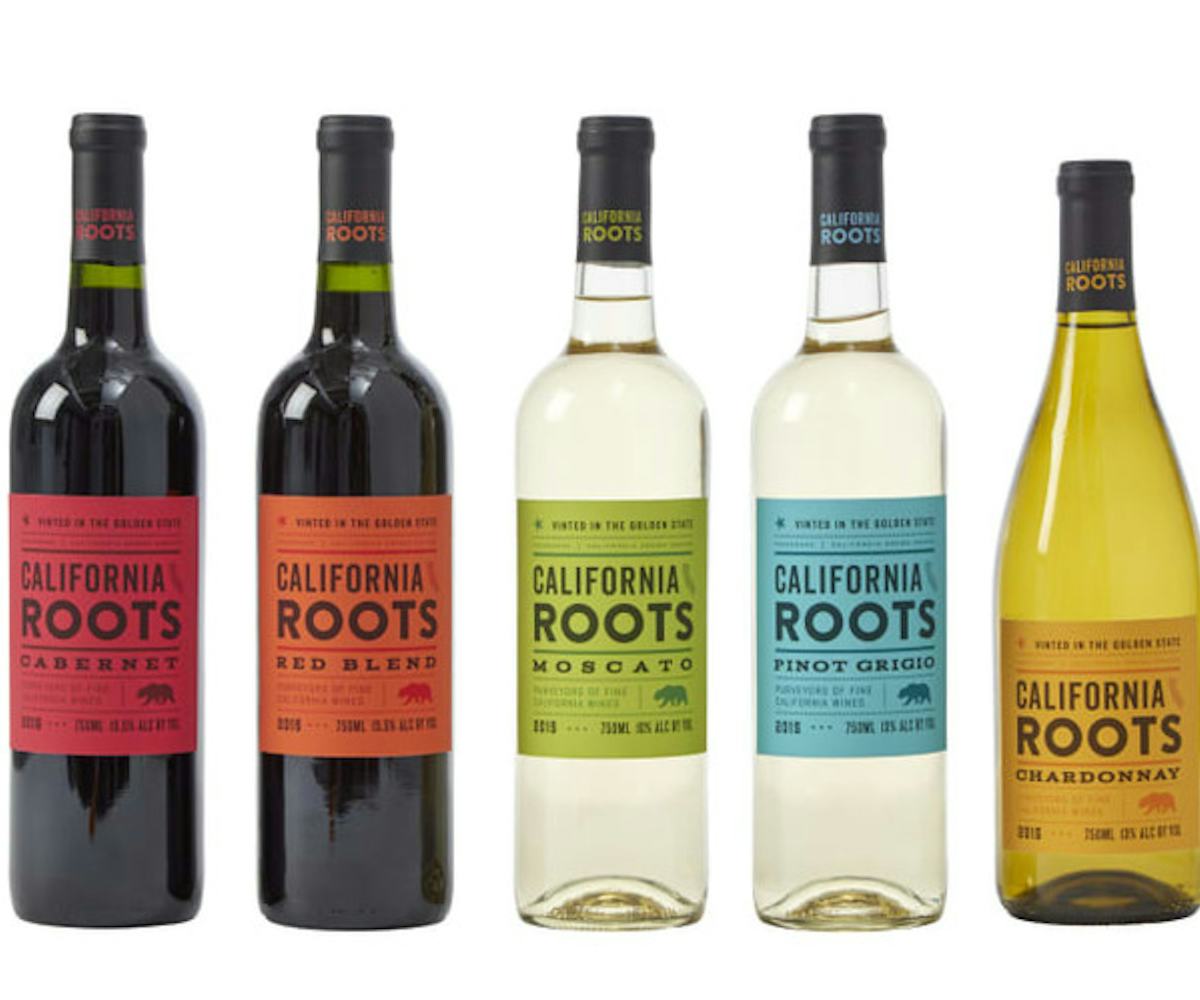 photo via Buzzfeed
8@8: Your Morning Scoop
Target just dropped a line of $5 wines
Today is...
National Toasted Marshmallow Day!
News of the Day:
+ Wine and Target lovers, today is your day. The chain just announced a line of $5 wines, making our lives (and pockets) much happier. The California Roots wines are available in five different varieties—Moscato, Chardonnay, Pinot Grigio, Cabernet Sauvignon, and Red Blend. The best part? A Target spokesperson told BuzzFeed Food that "The wine is a permanent offering." You can get your hands on a bottle starting September 3 at any Target location that sells alcohol.
+ Starbucks' online store is officially closing—and everything is on sale! So, what are you waiting for? Shop that espresso machine you've always wanted here.
+ Paris Jackson penned a heartfelt letter to honor Michael Jackson's birthday yesterday. "birthday wishes to the love of my life, the one person who showed me what passion truly was, the one that gave me solid morals to live by and how to dream," she captioned a throwback Instagram photo of herself and her father. "i will never feel love again the way i did with you."
+ Embrace the natural elements with NYX's six new palettes. The NYX In Your Element Palette Collection includes sets that feature the colors inspired by the wind, air, metal, fire, earth, and water. You can see all the palettes on NYX's Instagram page and shop them starting September 4 online at NYX Cosmetics. 
+ Speaking of epic makeup news, Too Faced has blessed us all with an early release of its coveted Peaches and Cream collection online at Sephora. If you would rather wait to check them out in person, the products will drop in Sephora stores tomorrow.
Deal of the Day:
Unisex beauty brand Context is launching its first-ever hair care line. The collection features a range of products all free of parabens, sulfates, and sodium chloride, including a Keratin Shampoo and Conditioner, Refresh Dry Shampoo, a Replenish Hydrating Oil, a Volume Boost Spray, Matte Clay pomade, and two mists. All products are available in travel and full sizes, with prices ranging from $15 to $40. Get your hands on your own online at Context and Bloomingdale's.
Advice of the Day: 
"No matter what you're going through, there's a light at the end of the tunnel and it may seem hard to get to it but you can do it and just keep working towards it and you'll find the positive side of things." — Demi Lovato
Gif of the Day: