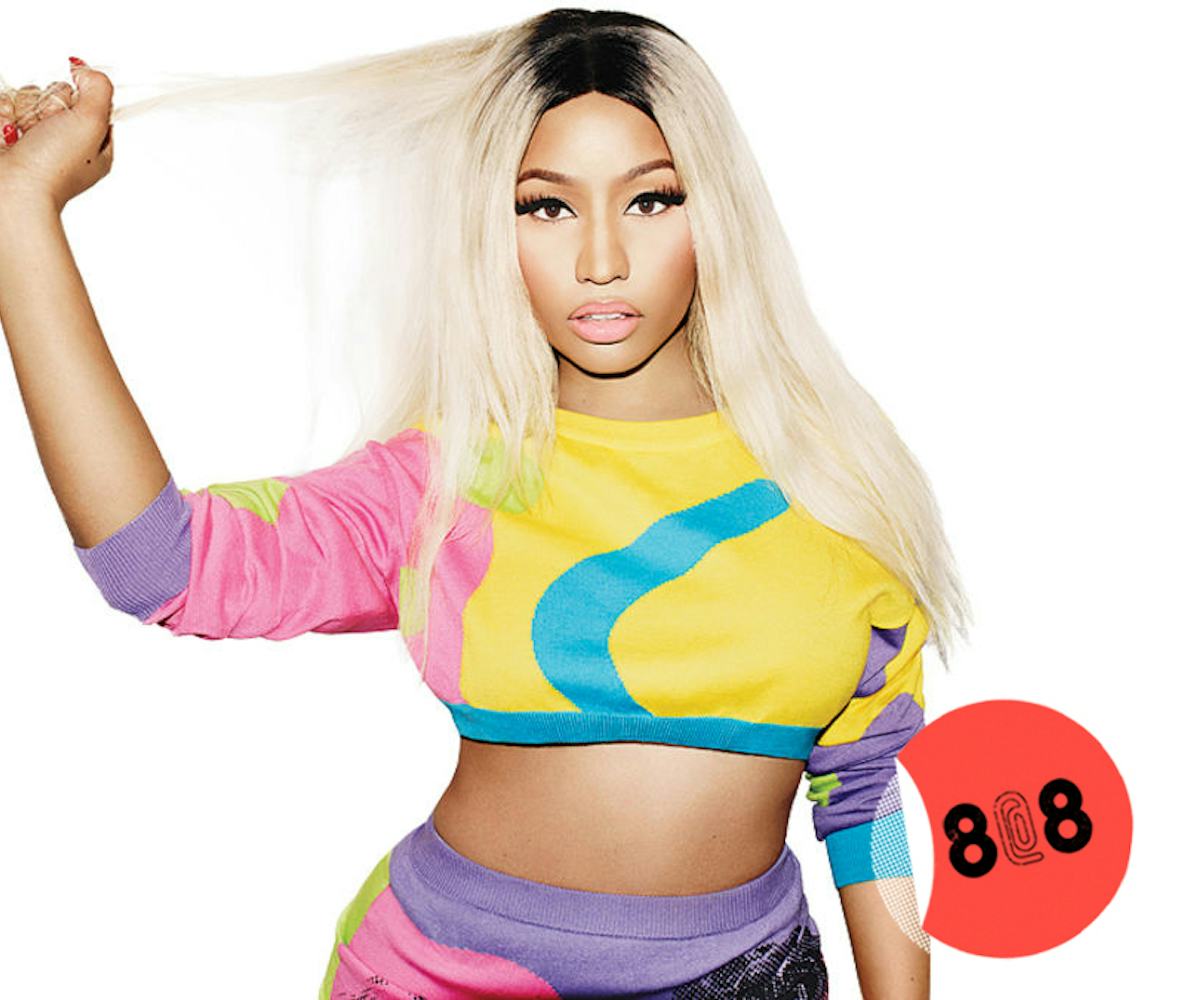 Photographed by Matt Irwin
8@8: Your Morning Scoop
Nicki Minaj is going to make you famous!
Today is...
National Chocolate Chip Cookie Day!
News of the Day:
+ Move over, "Pokemon Go"—Nicki Minaj has officially unleashed the trailer for her brand-new mobile game, "Nicki Minaj: The Empire." In the game, players will have the chance to create an artist and help him/her rise to fame. (With the help of Nicki, of course.) Take a peek at the game in the trailer, below.
+ Korryn Gaines, a 23-year-old black woman, was killed by the police on Monday. The officers had initially arrived at her apartment because of traffic charges, and according to officers, Gaines threatened them with a shotgun. The entire encounter was published to her Facebook and Instagram accounts.
+ Ivanka Trump finally responded to the comments about sexual harassment. In an interview with Fox News, she said, "I think harassment in general, regardless, sexual or otherwise, is totally inexcusable and if it transpires it needs to be reported and it needs to be dealt with on a company level."
+ Is Lorelai pregnant in the new season of Gilmore Girls? The show's official account posted an Instagram picture of an apple, and fans drew connections to season five when Lorelai revealed she craved fruit during her first pregnancy. Be the judge, and check out the image below.
+ Ashley Graham has addressed the body shamers in an open letter published on Lena Dunham's newsletter, Lenny Letter. The piece was written shortly after fans criticized the body activist and plus-size model for looking too skinny in this Instagram picture:
Deal of the Day:
Drake just opened up a pop-up shop with tour merch at 208 Bowery Street in New York City. The shop will be open until August 7.
Advice of the Day:
"We can't create change until we recognize and check our own actions." —Ashley Graham
GIF of the Day: