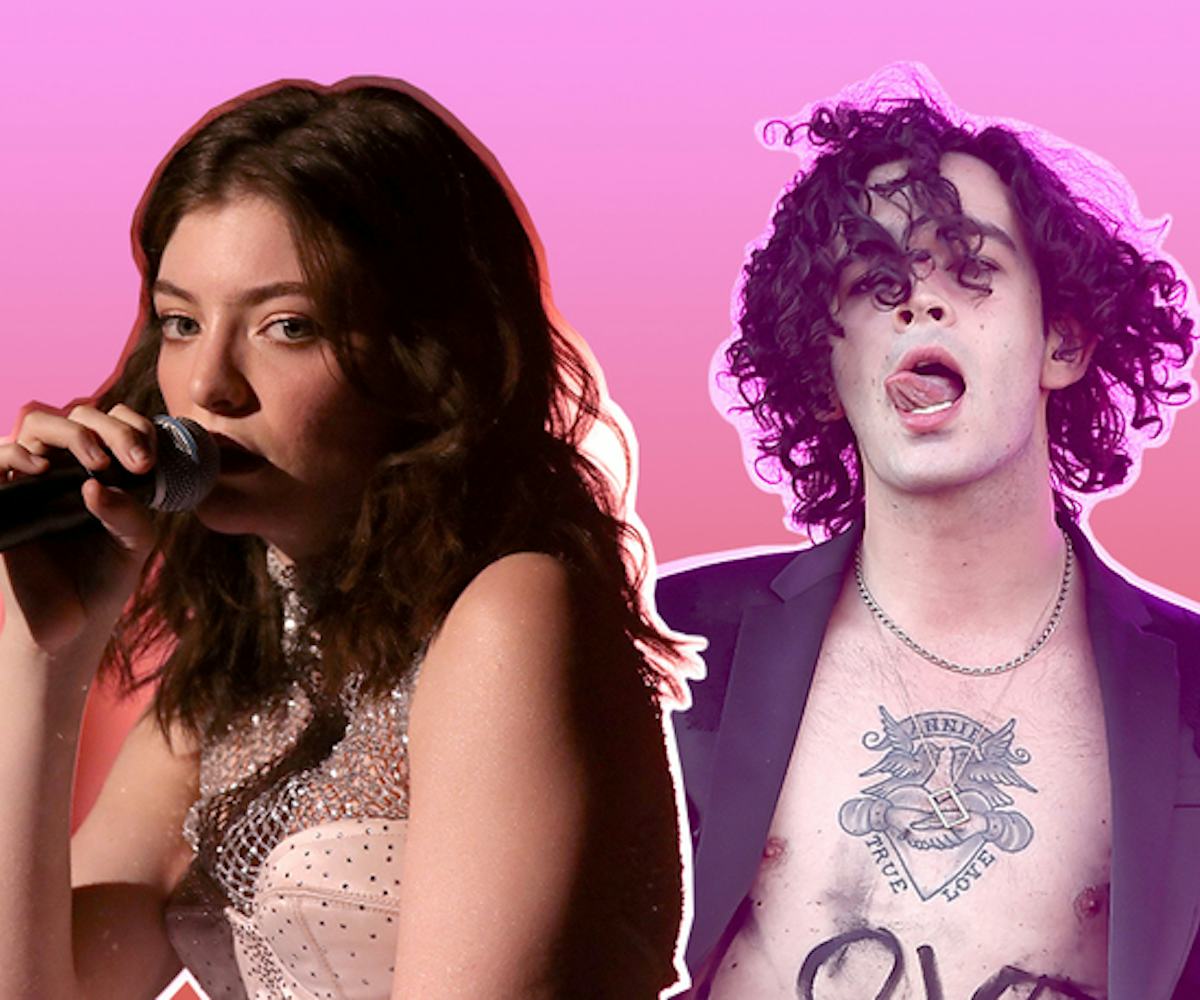 8@8: Your Morning Scoop
Lorde and Matty Healy bonded on Twitter over song lyrics, and we need a collab ASAP
Today is...
International Day of the World's Indigenous People!
News of the Day:
+ Lorde and The 1975 frontman Matty Healy exchanged song lyrics on Twitter, and the internet can't stop swooning. Lorde first posted the lyrics, "Constantly in the darkness/ If you want me I'll be in the bar," from Joni Mitchell's song, "A Case of You," a few days ago. Healy later replied the lyrics that followed, and fans everywhere began to freak out—and rightly so! Some asked for a collab and some got creative in calling them King and the Lorde. See the tweets, below.
+ Illesteva is dropping a limited-edition pair of reimagined aviators to celebrate the 35th anniversary of Thriller. In partnership with the Michael Jackson estate, Illesteva is releasing 200 shades featuring gold mirrored faces and lightweight gold temples engraved with Jackson's signature. Don't miss out on getting your hands on these iconic shades, here. 
+ Beauty bloggers typically snap their perfectly manicured fingers with aesthetically pleasing objects like a cupcake or matcha, but Twitter user alinamarie____ decided to go in another direction. Back in January, she showed off her bubblegum pink nails while holding a piece of ham. The tweet subsequently went viral, inspiring others to match their nails with strange objects, like a pair of scissors or orange soda. See some of the best ones, below. 
+ Starbucks just debuted its Horchata Almond Milk Frappuccino, and although it sounds like a mouthful, it also sounds pretty delicious. If this new drink means the end of fruity summer drinks, we're not mad about it. Fall's going to be just as sweet.
+ Step aside unicorns, and make way for mermaids... again! Wet 'N Wild just announced a Midnight Mermaid collection, and it's brimming with pearly tones and sparkly liquid eyeshadows. The new line features 12 affordable products, with a complete box set for just $29.99. You'll be able to shop the collection on Ulta starting August 13, and on Wet n Wild's website the following day—so don't forget to mark your calendars!
Deal of the Day: 
Who says you can't wear your swimsuit outside of the beach? With cute pieces from Aexae Swim, you'll definitely want to! Enter the code NYLONXAEXAE at checkout to redeem the awesome deal that's one step away from turning you into the Little Mermaid (note: Prince Eric not included).
Advice of the Day:
"If something isn't making me happy or making me better, then it shouldn't be something that I'm thinking about." — Lorde
GIF of the Day: