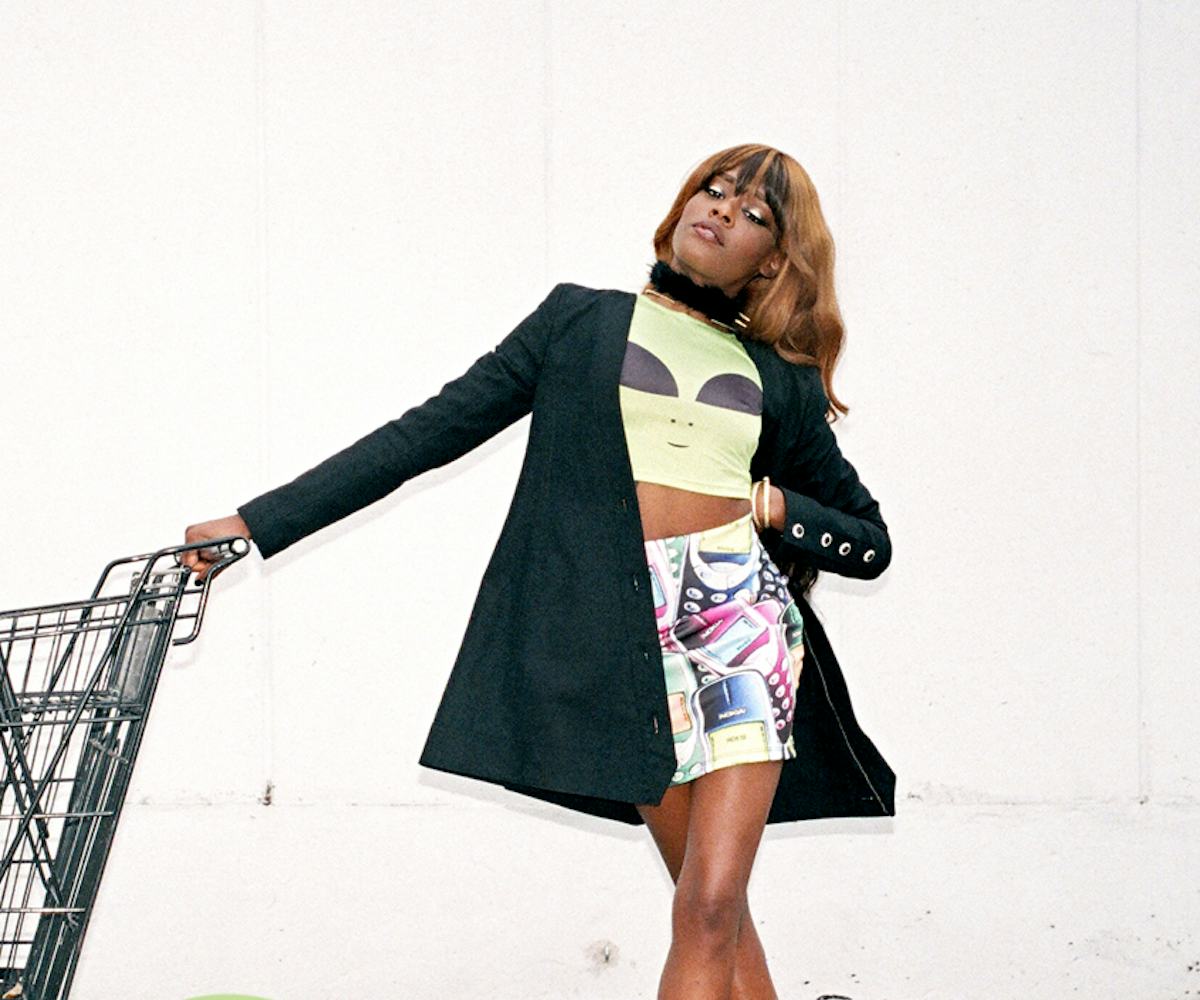 photo by bella howard
8@8: your morning scoop
azealia banks' debut album is finally here!
Today Is…Lorde's Birthday. Happy birthday, Lorde!
News of the Day: + After two years of delays—and just in time to be our weekend jam—Azealia Banks hooked us up with an awesome surprise announcement: Her debut album Broke With Expensive Taste has finally dropped and we are so excited.+ If you thought there couldn't be anything more awkward than going on a Tinder date, try being the lucky bartender (AKA the proverbial fly on the wall) who gets to watch them succeed (or fail) live.
+ Now that you've gotten your sneak peek at Girls season four, all that's left to know is when it's coming back on. So, trust us when we say you should hold off all your plans for January 11, unless they include having your own Girls party. (via the NYLON inbox)
+ Watch Bleachers' super-cute performance of "Rollercoaster" on Conan that featured mini-doppelgängers of each band member.
+ Start feeling some holiday spirit by watching Cara Delevingne's festive new Topshop campaign video.
Deal of the Day: Score 40-percent off of your purchase at Gap until November 11 using the code FFSALE and pick up some Sofia Coppola-approved "normal" threads. 
Advice of the Day:"When I do things that would get someone old to shake their head, my fans go ape shit. Like when we bend over or take our shirts off, we're giving them that freedom. And that's what rock 'n' roll always was. Like, people snuck out to go see Joan Jett, and their mothers would be pissed. And I'm honored to be that girl that gets people out of their comfort zone." – Miley Cyrus
GIF of the Day: