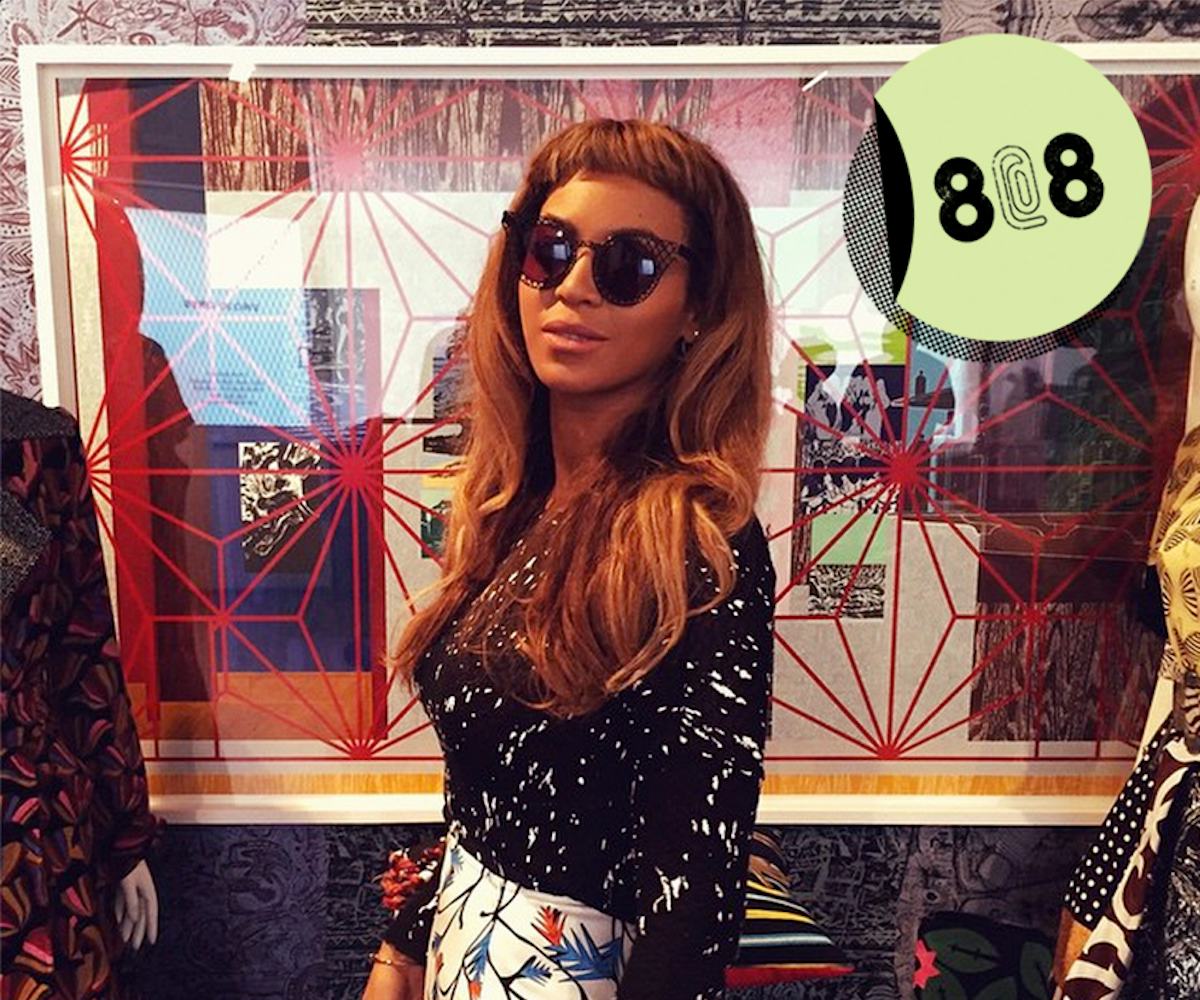 photo via instagram
8@8: your morning scoop
we would rule the "beyonce" jeopardy category.
Today Is…
World Kindness Day. Be nice, y'all!
News of the Day:
+ More proof that Beyonce runs the world: she recently had her own category on Jeopardy!
+ Start brewing your cauldrons because three of your favorite witches may return to the big screen. Bette Midler revealed in an answer to a Reddit question that she's open to making a Hocus Pocus sequel and her co-stars Sarah Jessica Parker and Kathy Najimy are also down to reprise their roles. Disney, the ball's in your court. 
+ Starting November 17 there will be even more ways to listen to music. YouTube has announced its first paid subscription service, YouTube Music Key that will include unlimited ad-free and offline streaming of music videos and video-free songs for $9.99 a month.
+ One of the many reasons we love It Girls is that they're good at literally everything. Case in point: Langley Fox-Hemmingway's super rad illustrations on her sock collection for Stance that you can scoop up starting today. (via NYLON's October issue)
+ Kim Kardashian's Paper Magazine cover is certainly living up to its promise to "break the internet" and there's a load of hilarious memes to prove it. 
Deal of the Day:
Get an extra 25-percent off of sale styles at Scoop NYC. Score! 
Advice of the Day:
"I don't think you should ever have to 'define your style' because when you're 22, you probably aren't going to dress the same way you did when you were 16. You can define it for maybe a year at a time and that's it." –Selena Gomez
GIF of the Day: