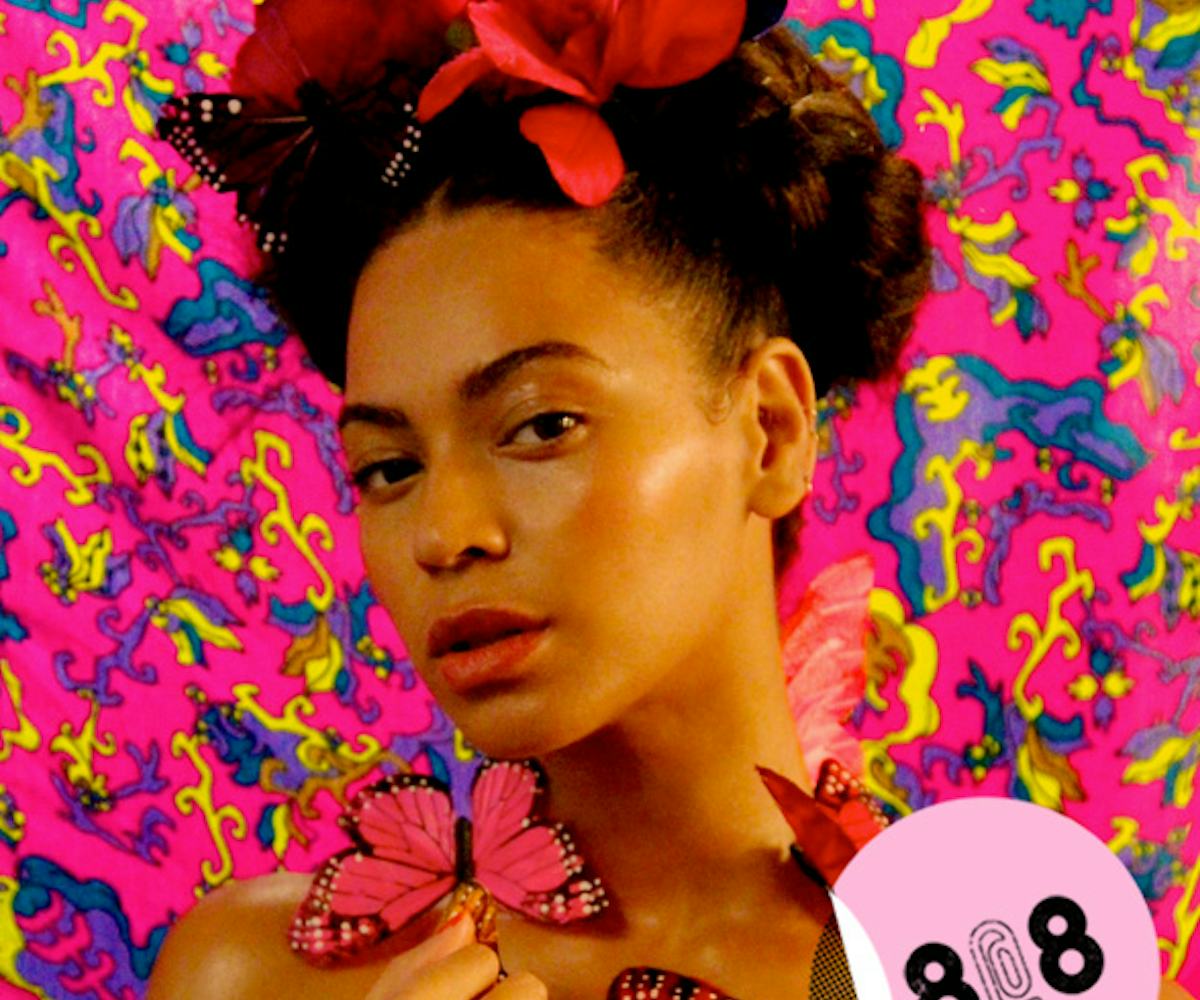 photo via beyonce.com
8@8: your morning scoop
stream beyonce's new album in full.
Today is…
National Parfait Day! Sure Thanksgiving is only days away, but how can we ignore another excuse to indulge our inner foodie?
News of the Day:
+Everyone's been talking about True Detective lately, speculating exactly who will be joining Colin Farrell and Vince Vaughn in season 2. It's been officially confirmed, however, that Rachel McAdams, Taylor Kitsch, and Kelly Reilly have signed on to the show. 
+Girls girl Shoshanna might not know exactly how to make plans for the future, but IRL Zosia Mamet's got it covered. Her and Cynthia Rowley have teamed up to create Miss Z, a line of super cute sunglasses that perfectly reflect Zosia's style. Watch the official launch video and shop styles now at Rowley Eyewear.
+Stream the entire Platinum Edition of Beyonce's self-titled album on Spotify this very moment. You can't miss the album's new features like Kanye, Pharrell, and Mr. Vegas. Plus if "7/11" isn't your go-to track of the moment, you're seriously mistaken.
+We completely freaked over Nasty Gal's first flagship store, but once we learned about it's selfie-encouraging dressing rooms, we became utterly obsessed. If you're in L.A., there's no excuse not to visit and insta the entire experience.
+Fader put up their annual What We're Thankful For collection of artists' holiday thanks, including everyone from Chance the Rapper to Kelly Rowland. Our cover girl Charli XCX tells the music mag: "I'm thankful for In-N-Out Burger, something I don't really get in the UK. I'm thankful for the secret menu, and the double double—those are two very important things." Relatable.
Deal of the Day: 
The holidays are among us, it's time to update your collection of party dresses. The sparklier, the better. ASOS is offering 25% off partywear—and we're talking plenty of glittering co-ords.
Advice of the Day:
"You can't eat beauty, it doesn't feed you...beauty was not a thing that I could acquire or consume, it was something that I just had to be. You can't rely on how you look to sustain you. What actually sustains us, what is fundamentally beautiful, is compassion--for yourself and for those around you. That kind of beauty inflames the heart and enchants the soul." - Lupita Nyong'o
GIF of the Day
: