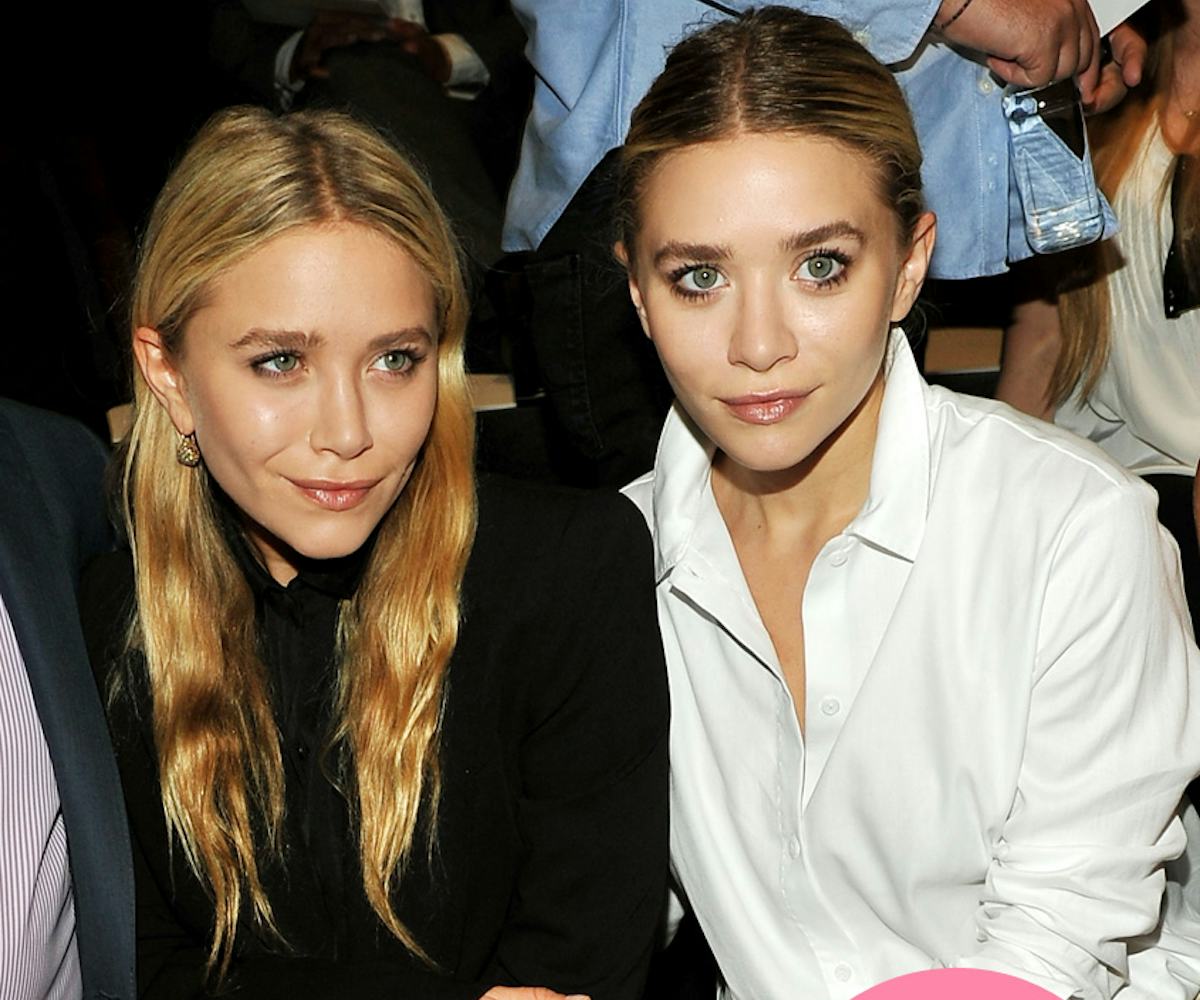 Photo by Amy Sussman/Getty Images
8@8: your morning scoop
mary-kate and ashley are coming back to tv
Today is...
National Pigs-in-a-Blanket Day! Hey, we'll take any excuse to gorge ourselves on finger foods.
News of the Day:
+ Prepare to set your eye on what may be the coolest sneaker collab ever. Melody Eshani and Reebok have paired up to release two new pairs of kicks, both of which feature the evil eye and an ultra chic python-inspired pattern.
+ As we wait to see if Mary-Kate and Ashley will appear in the Full House sequel series, we can still get our fix of the twins on TV: Nickelodeon has acquired the rights to MK and Ashley's library of shows and films, comprised of four series, two music video specials, and seven TV movies. So Little Time will air on Nickelodeon April 27 at 7:30p.m.
+ Ever wish you could listen to classic 90's R&B jams while also waxing poetic about Disney nostalgia? Well, now you can, thanks to this surprisingly catchy R&B/Disney mashup.
+ Even if you haven't been keeping up with Disney's Boy Meets World spin-off, Girl Meets World, listen up: Mr. Feeny and Eric Matthews are slated to make appearances on the show in May.
+ Orange is the New Black is about to get a lot craftier—the next season will feature a character inspired by none other than Martha Stewart.
Deal of the Day:
Get 50% off selected items at Zara as a part of their mid-season sale.
Advice of the Day:
"I always remember how lucky I am every day, and at the end of every day I make sure that I was nice to everyone. I ask, 'Have I stressed anyone out? Is everyone cool with me?' I wouldn't be able to sleep at night if I thought I had upset someone." — Ricky Gervais
GIF of the Day: