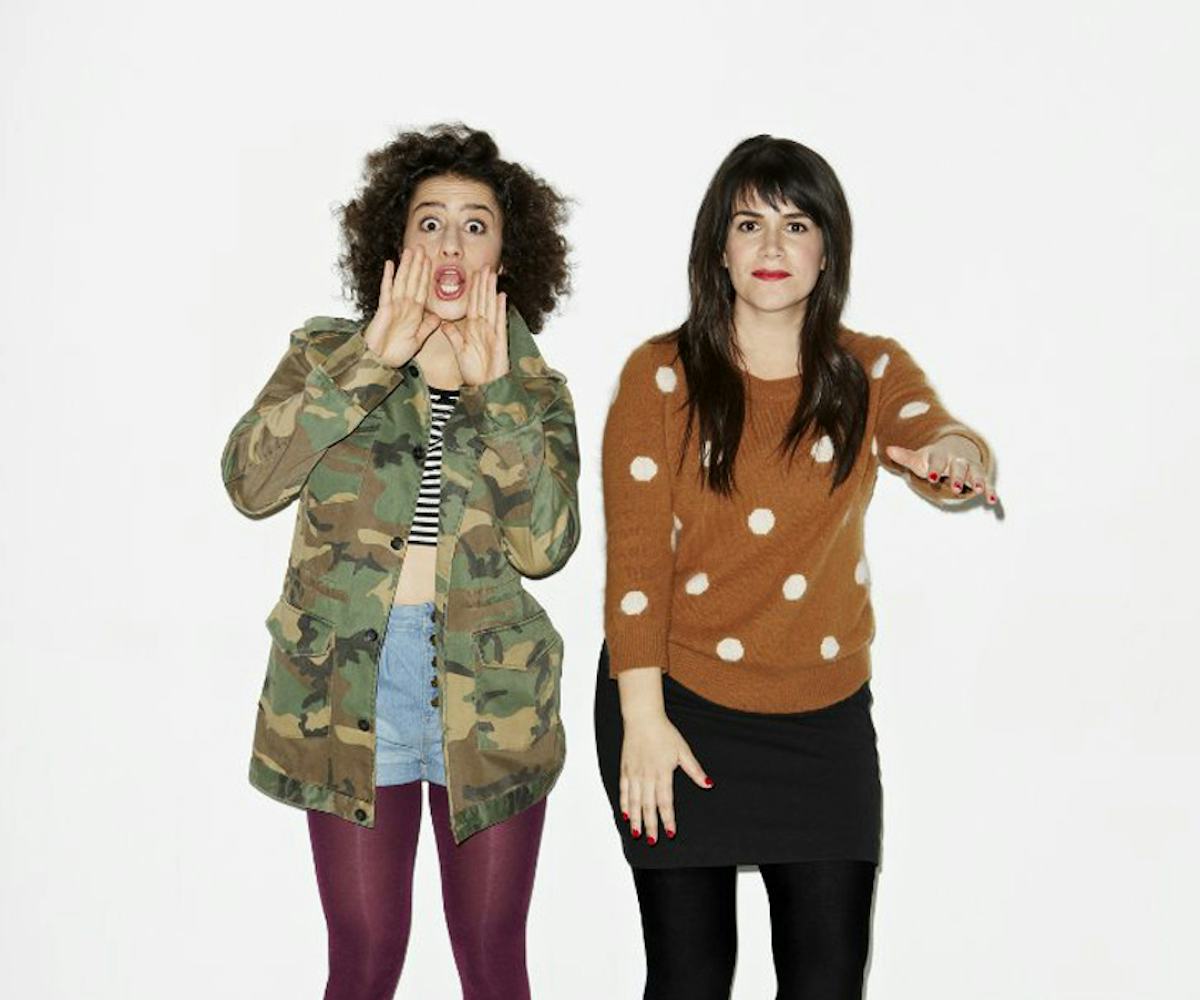 photo via comedy central
8@8: your morning scoop
'broad city' has an official holiday party season guide.
Today is...
Britney Spears's 33rd birthday! You know who we'll be listening to all day...
News of the Day:
+ Gilmore Girls star Lauren Graham will star and co-write a new series inspired by the lack of female late-night comedy show hosts. It will be executive produced by Ellen DeGeneres.
+  MAC is taking action in the fight against AIDS by sponsoring a documentary about the disease, now on Netflix.
+ Not sure how to navigate the dreaded holiday party? The gals of Broad City are doling out some stellar advice.
+ Imgur and the San Fransisco SPCA are teaming up to raise money to fight against animal cruelty and overpopulation with cute animal photos galore.
+ Your BFF Jennifer Lawrence is a pop star now...basically. Her Hunger Games song "The Hanging Tree" is slowly making its way closer to the Top 40.
Deal of the Day:
Miss the Cyber Monday deals? No worries—nab some shoes from Ashbury Skies for 20% off with the code BLACKISTHENEWBLACK.
Advice of the Day:
"Beautiful people have many advantages, but so do friendly people.…I think beauty is an expression of love." – Lupita Nyong'o
Gif of the Day: