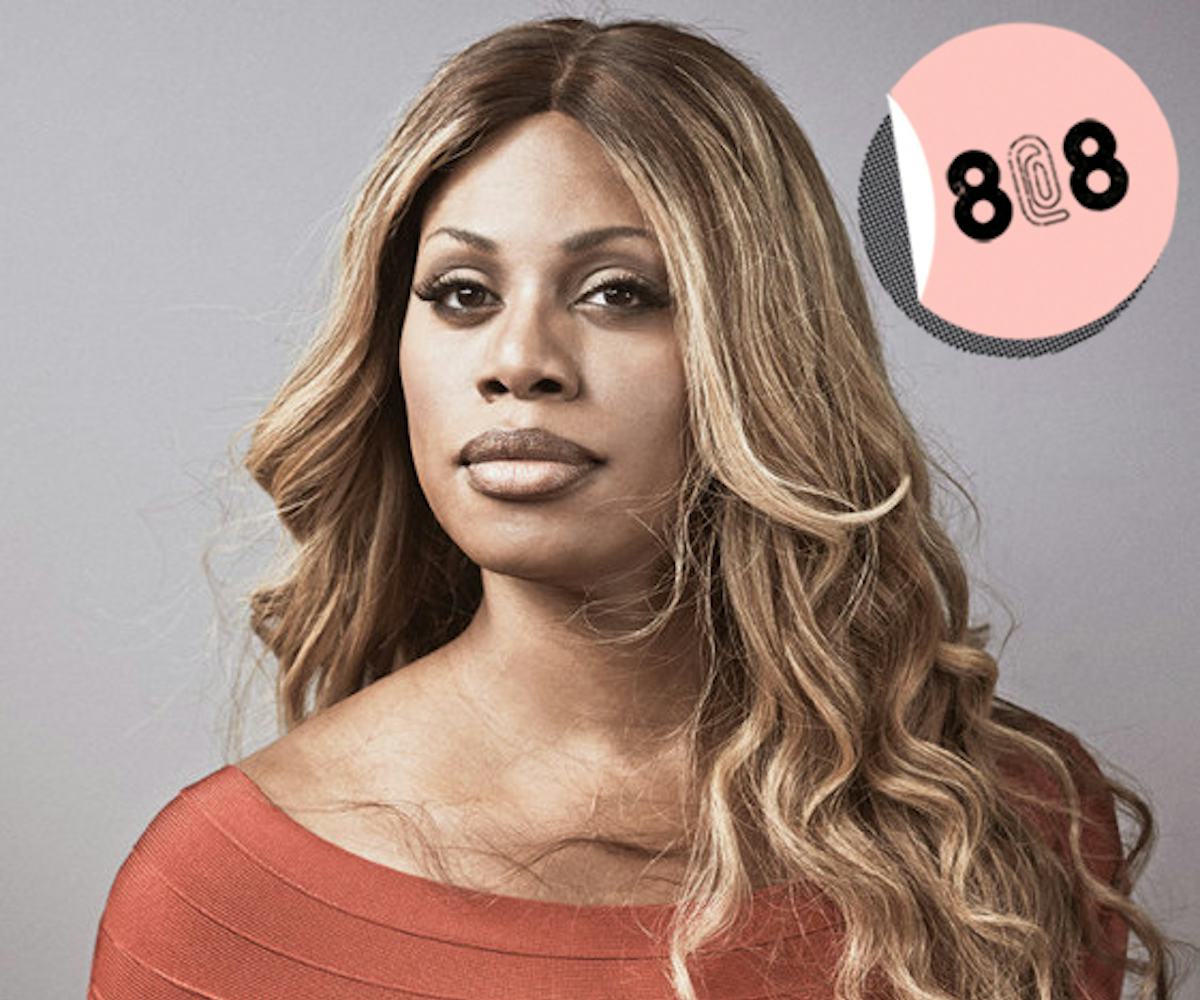 photo by mariano vivanco, courtesy of candy magazine
8@8: your morning scoop
how 2014 was the year of transgender visibility.
Today Is…
National Re-Gifting Day. Your secret is safe with us.
News of the Day:
+We love discovering new bands and so does the London-based free quarterly magazine The Beat. To celebrate the release of their new music issue, editor Hanna Hanra has curated a playlist of rad new bands including Girlpool, I Am Liv, and our favorites, Sunflower Bean. Listen here. 
+Watch Jenny Slate as Marcel The Shell cover the Fleetwood Mac's classic track "Landslide." We sense a future collaboration with Stevie Nicks (we wish).
+If you were looking forward to seeing James Franco and Seth Rogan's newest film The Interview, you're sadly out of luck. Sony Pictures has officially canceled the movie's December 25 release due to terrorist threats from the hacker group Guardians of Peace. 
+C☆NDY Magazine has brought together some of the most prominent women who have become a part of 2014's historical year of transgender visibility entering the mainstream for its Winter 2014-2015 cover. Catch a sneak peek of the shoot featuring Laverne Cox and Geena Rocero here.  
+DJ and producer Calvin Harris can now add another title to his massive resume. The hit-maker has just been named as the face of Emporio Armani's Spring 2015 campaign. Shot by photographer Boo George, the photos from the shoot will be released in January. 
Deal of the Day:
The holidays are here early because Topshop's sale with items up to 50% off has started!
Advice of the Day:
"Find someone who has a life that you want and figure out how they got it. Read books, pick your role models wisely, find out what they did and do it." -Lana Del Rey
GIF of the Day: