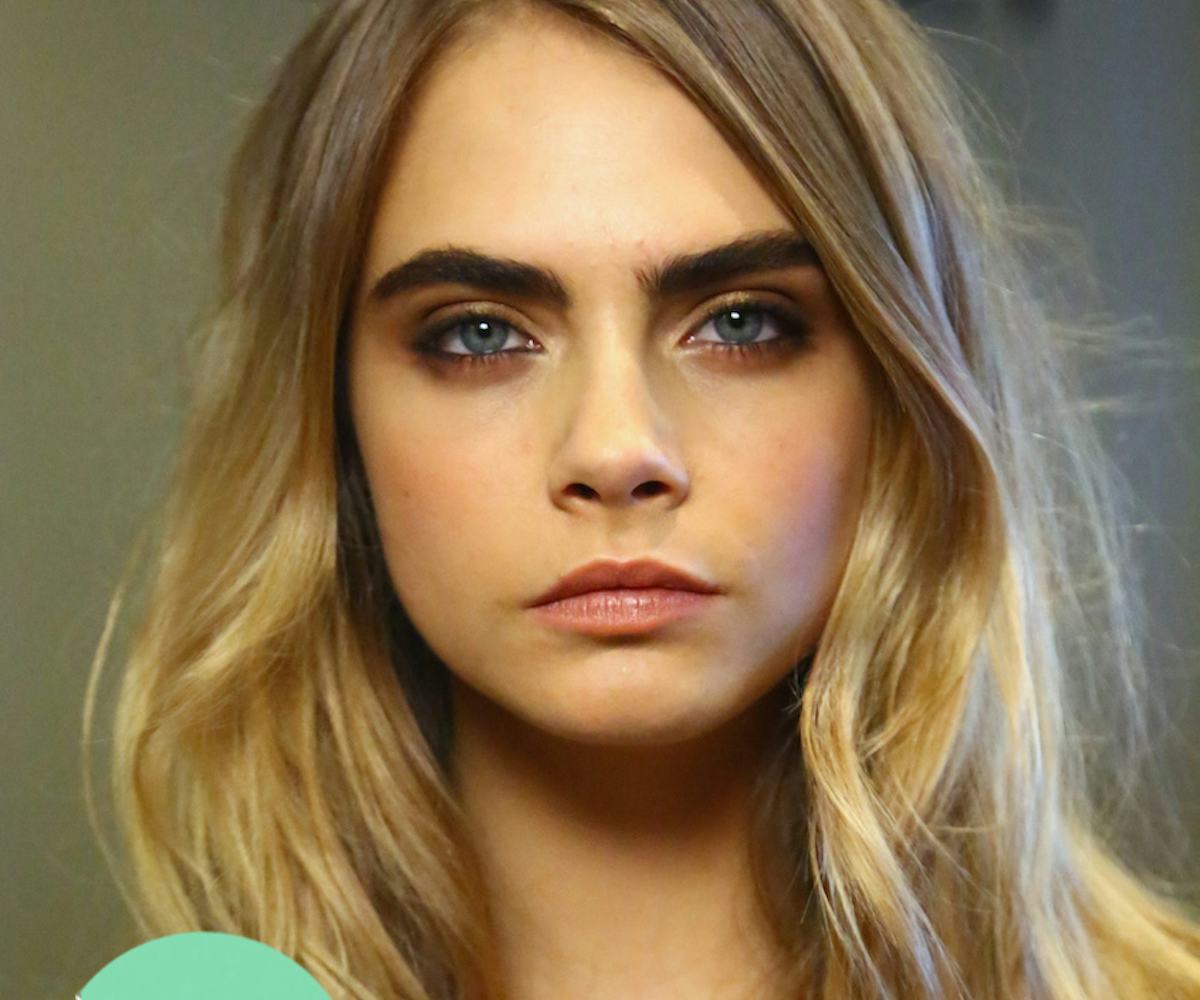 photo via getty images
8@8: your morning scoop
cara delevingne has a super awesome new movie role.
Today Is…
National Cookie Day. Cookie monsters of the world unite.
News of the Day:
+When Cara Delevingne isn't walking in Chanel's latest show, she's landing major movie roles. Warner Bros. announced that she'll star as supervillian Enchantress alongside Jared Leto, Margot Robbie, Tom Hardy, and Will Smith in the upcoming DC Comics flick Suicide Squad. 
+We may still be jamming non-stop to Sia's "Chandelier," but we're super psyched for her remake of New Orleans classic "Iko Iko." It doesn't get released until January 1, but you can preorder it for $1 now (with proceeds going towards a golf documentary). 
+Listen to IRL couple Jenny Lewis and Johnathan Rice's track "In April," from the upcoming Anne Hathaway film Song One. (Bonus: The duo also created the entire soundtrack for the folk-centered flick.)
+The latest Twitter update includes a number of new adjustable photo features—just like Instagram.
+In other Victoria's Secret fashion show news, Ariana Grande got wing-slapped in the face by VS angel Elsa. She thought "it was awesome." Okay, then.
Deal of the Day:
Use the code "HINTHINT" to nab 30-percent off Madewell's holiday picks including slouchy tee and chunky knits.
Advice of the Day:
"If you've got long hair you can do the classic girl moves, just swinging your hair from side to side. If you've got short hair you've got to be more creative with your dance moves and inject a little comedy, I'd say." - Alexa Chung on dancing
GIF of the Day: