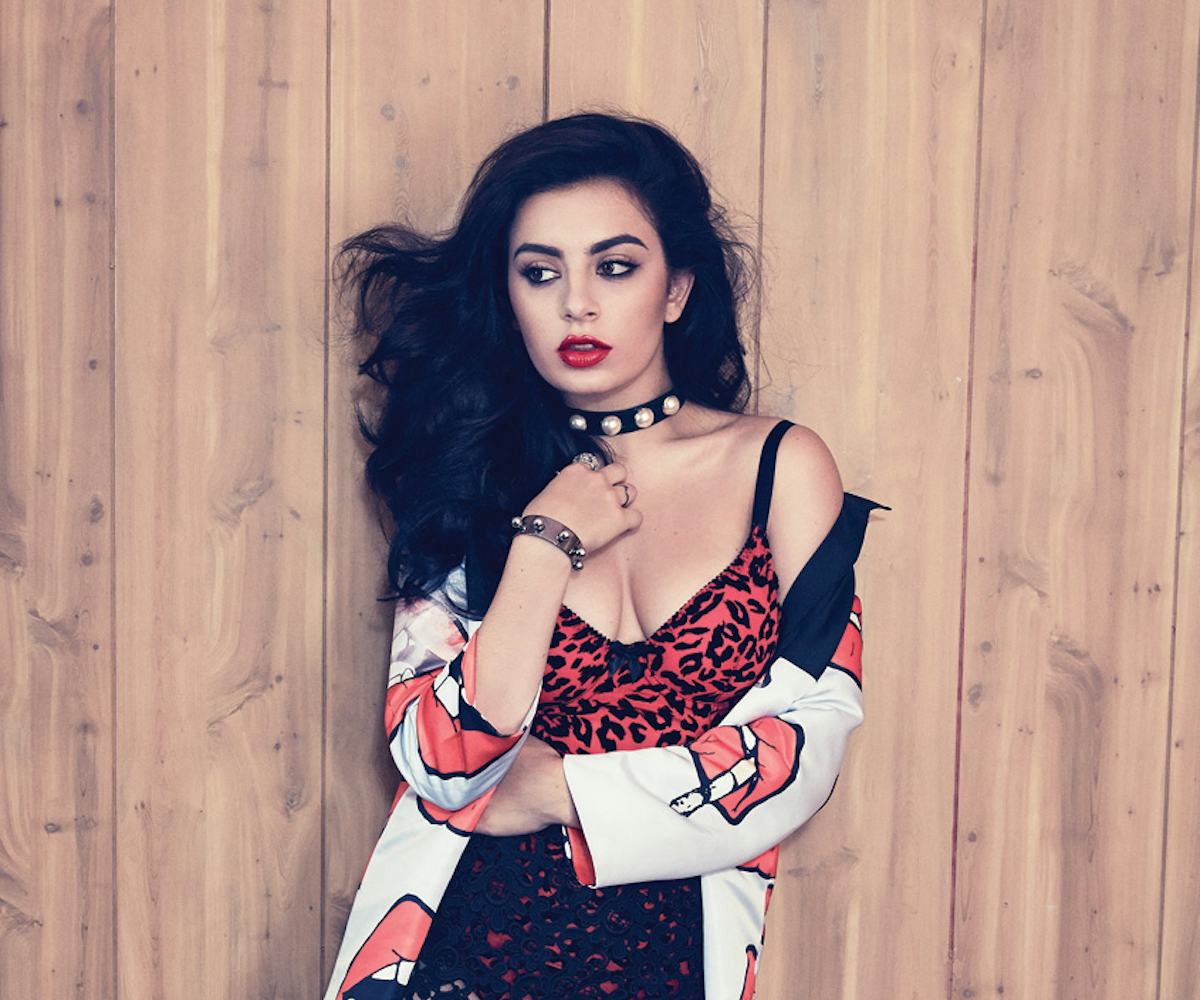 photo by zooey grossman
8@8: your morning scoop
listen to charli xcx and tinashe's new banger
Today is...
National Drink Wine Day. Grab a bottle, some popcorn, and make Oliva Pope proud.
News of the Day:
+ Remember that amazing Beyoncé/Beck mashup? Well now there's a Kanye/Beck version couresty of Arcade Fire's Win Butler, and it might be even better.
+ The Westminster Kennel Club dog show was yesterday. In case you missed it, Vogue's behind-the-scenes video gives you a look at these super glam pups. (And stay tuned for NYLON's own video from Westminster.)
+ Dr. Martens just released their SXSW lineup, which includes major performances by Angel Haze, Cloud Nothings, and Happyness.
+ Charli XCX and Tinashe have collaborated on a song with Ty Dolla $ign, called "Drop That Kitty." To absolutely no one's surprise, it's a jam.
+ Attention tech-savvy ladies: VICE's science and tech channel Motherboard has launched a new section with media group LadyBits that features content focusing on sex, bodies, and the future.
Deal of the Day:
With all of these music festival lineups being announced, it only makes sense to stock up on the best festival fashions. Get 20% festivalwear at Missguided with the code FASHFEST.
Advice of the Day:
"Just remember not to let other people decide who you are. Push yourself not to hold back!" - Tove Lo
GIF of the Day: