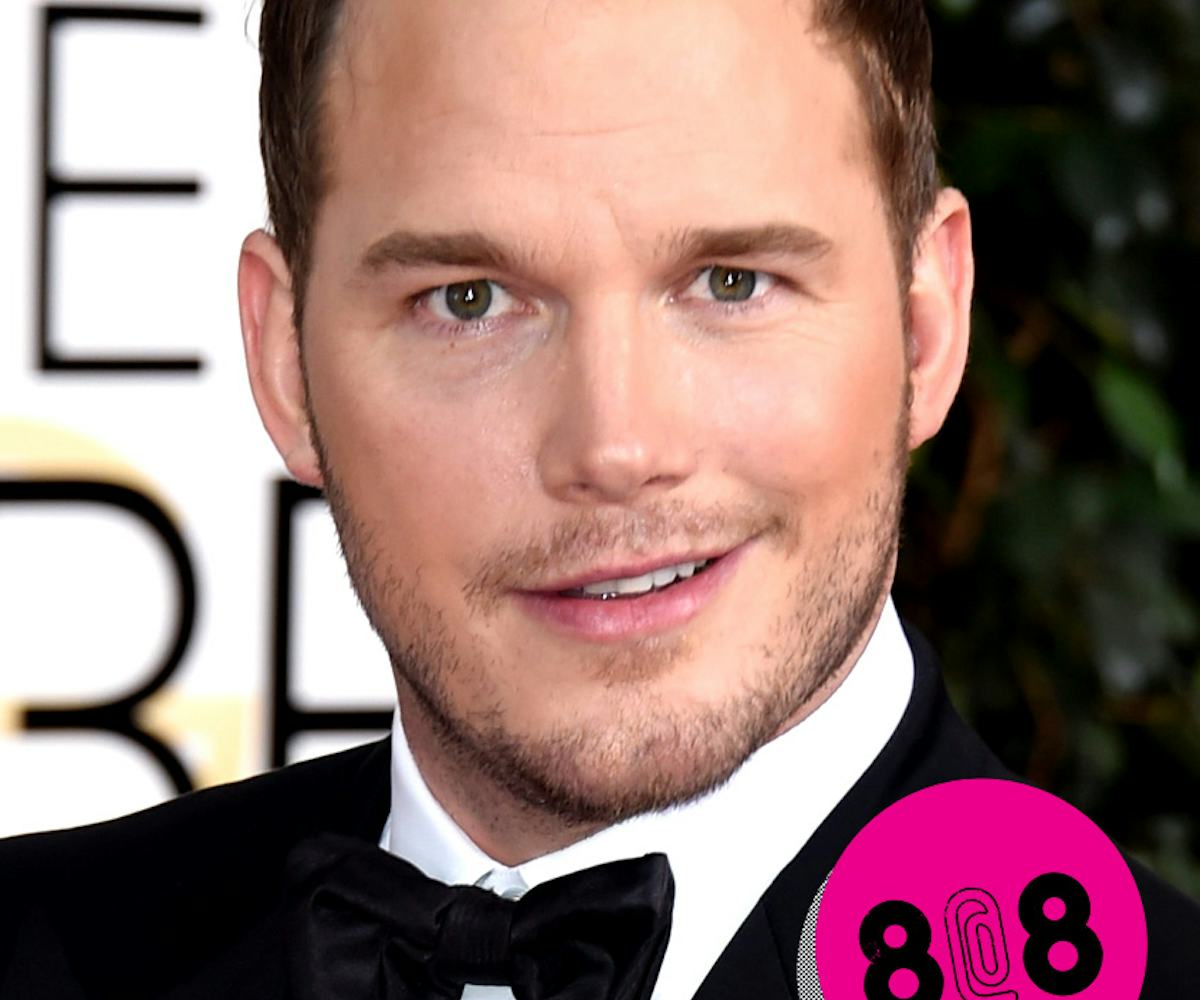 photo via getty images
8@8: your morning scoop
chris pratt is (maybe) the next indiana jones.
Today is...
Fun at Work Day—though we think every day in the office should be a good time anyway.
News of the Day:
+ Changing seasons means new campaigns and new models. Karl Lagerfeld has selected Kristen Stewart, Vanessa Paradis and Alice Dellal as the new faces of Chanel's spring handbag campaign and we seriously can't wait to see how awesome these rad girls will look.
+ A new app called Pplkpr monitors your heart rate to tell you which of your friends you should dump. Bye Felicia.
+ According to Deadline, Disney is looking to reboot Indiana Jones and they're considering none other than our favorite heartthrob Chris Pratt to star at the titular character. This is the stuff that dreams are made of. As of late, it's just a rumor, but here's hoping it actually happens.
+ After firing a trans employee for her gender identity, Saks has withdrawn its attempt to fight a discrimination lawsuit, realizing the error of its ways.
+ Pop up shops are old hat these days, but Selfridges is switching things up. The British brand will debut a gender-neutral pop up on March 1st. 
Deal of the Day:
Get 20% off winter warmers at MissGuided with the code FREEZE20. Stay cozy.
Advice of the Day:
"One if the things that I battle with is feeling self-conscious, like people are looking at me, people are taking my picture, you know, somebody's whispering. So you feel like you want to protect yourself from criticism and from judgement. And you feel like one of the ways you can do that is to have an appearance that nobody can poke fun at. So you try and sort of build yourself up in these ways, and it can take you further away from who you are and further away from being in the world, and being in the world is what being an actor is all about: watching people and observing people." - Michelle Williams
GIF of the Day: