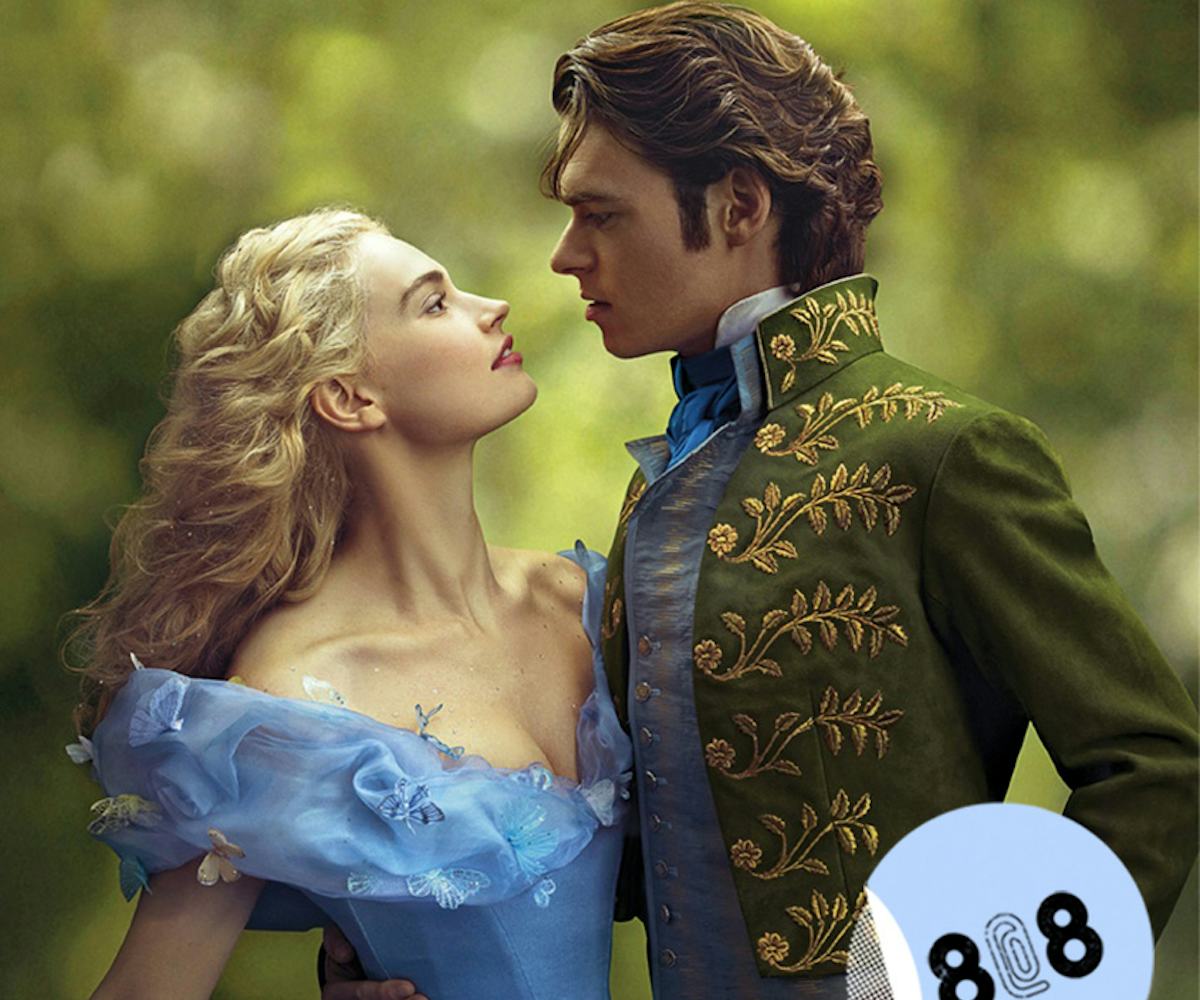 photo via fashiongonerogue.com
8@8: your morning scoop
three new posters for 'cinderella' are here, and they're magical.
Today Is...
National Bathtub Party Day. Save water, party together!
News of the Day:
+ Future #girlbosses listen up: The New York Times is reporting that tiaras are replacing the power scrunchie as the next big fashion trend among professional urbanites.
+ You've seen the trailer for Disney's Cinderella, now you can peep three official posters for the upcoming real-life adaptation, which stars Lily James as Cinderella, Cate Blanchett as the evil step-mother, Richard Madden as Prince Charming, and Helena Bonham Carter as the fairy godmother.
+ Chris Pratt's newest project may take him to the wild wild west. The Jurassic World star is in talks to star opposite Denzel Washington in a remake of the Steve McQueen classic Magnificent Seven.
+ Stream Bastille's new mixtape VS (Other People's Heartache Pt. III) before it drops on December 9. The British band's third installment in their Other People's Heartache mix series features collaborations with two of our faves, Haim and Angel Haze.
+ Awesome website The Food Life is hooking you up with a seriously cool video as part of their new series, "Seasonal in Season." Watch the video here, which features must-have fall foods, flowers, and fashion (from designers like Alexander Wang, Acne, and Kenzo).
Deal of the Day:
Step up your winter skincare game by using the code "JOLLY" to score $20 off of purchases when you spend $65 or more at Kiehl's.
Advice of the Day:
"I didn't have the confidence I have now during my teenage years. I had all of these wild ideas that I spent a lot of time trying to convey and convince myself of. But over time you evolve and become really, really comfortable with who you are. Don't apologize for it! Stand firm and stay consistent." – Solange
GIF of the Day: