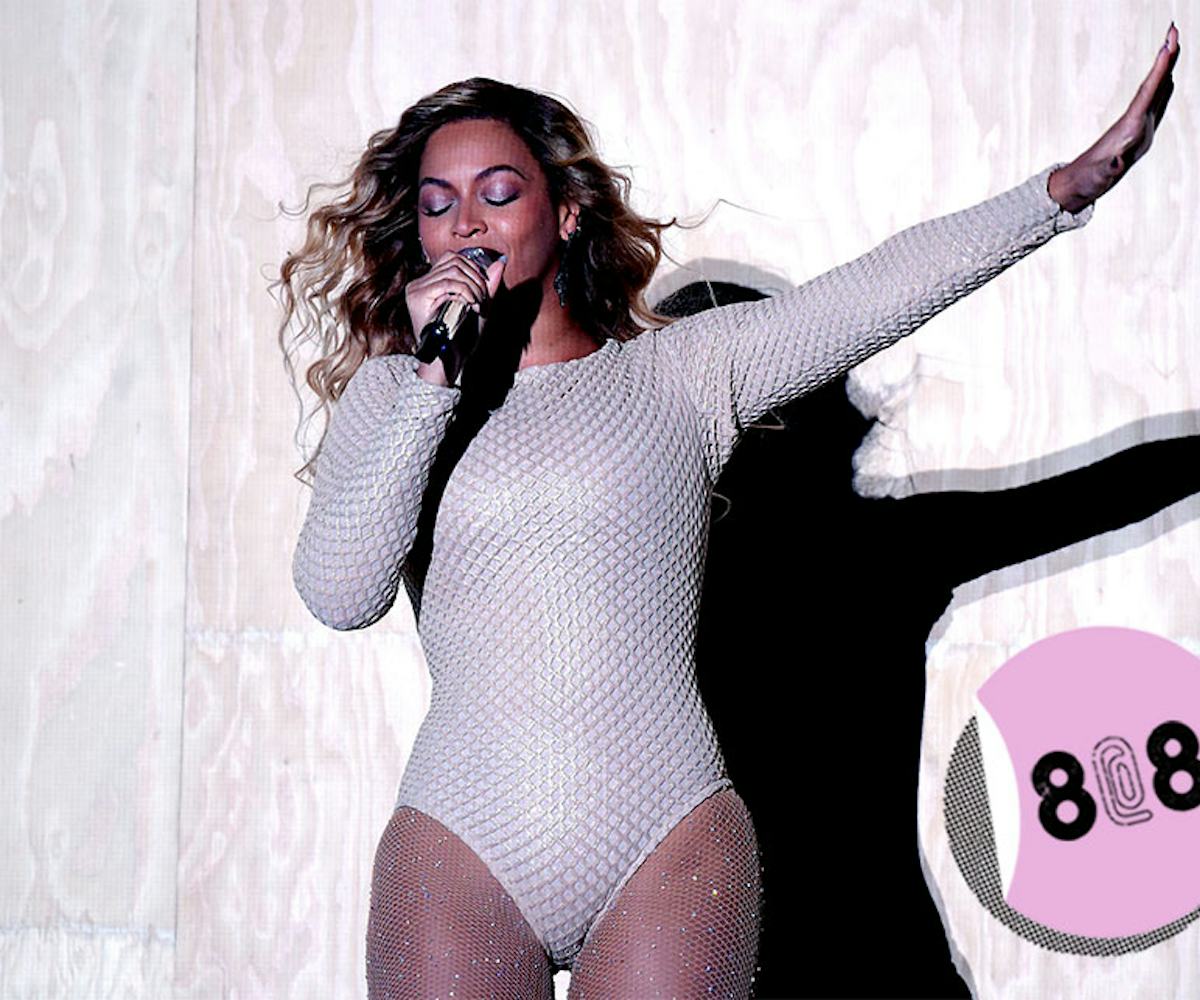 Photo by Theo Wargo/Getty Images
8@8: Your Morning Scoop
beyoncé is taking acting classes
Today is...
Human Rights Day!
News of the Day:
+ Apparently, Beyoncé is enrolled in acting classes as preparation for "an iconic dramatic role."
+ The U.S. will be banning soaps and any other personal-care products that contain microbreads in an effort to get rid of environmentally harmful items. The House of Representatives have taken the Microbead Free Waters Act to the Senate for approval. If this succeeds, the bill will be enacted on July 1, 2017.
+ Rumor has it that Drake might have another mixtape in the works with Craig David! (Where's Views From The Six, though?)
+ Pharmaceutical CEO Martin Shkreli—the guy who raised the price of a drug for AIDS and cancer patients by 5,000 percent—purchased Wu-Tang Clan's Once Upon A Time In Shaolin for an estimated $2 million.
+ Charlie Hilton recruits Mac DeMarco on "100 Million," a track featured on her debut solo album Palana due out on January 22, 2016 via Captured Tracks. On another note, DeMarco launched his official fan club, which costs $50 to $85 to join. Don't worry, there are a ton of perks, including an exclusive ring.
Deal of the Day:
The last shade for Essie's Retro Revival Collection has finally been revealed! The iconic nail-polish brand is bringing back six discontinued shades, including Birthday Suit (1981), Life Of The Party (2002), Sequin Sash (2005), Cabana Boy (2005) and Bikini With A Martini (2006). The set is available for a limited time only starting in January 2016.
Advice of the Day:
"Sometimes it's the journey that teaches you a lot about your destination."- Drake
GIF of the Day: