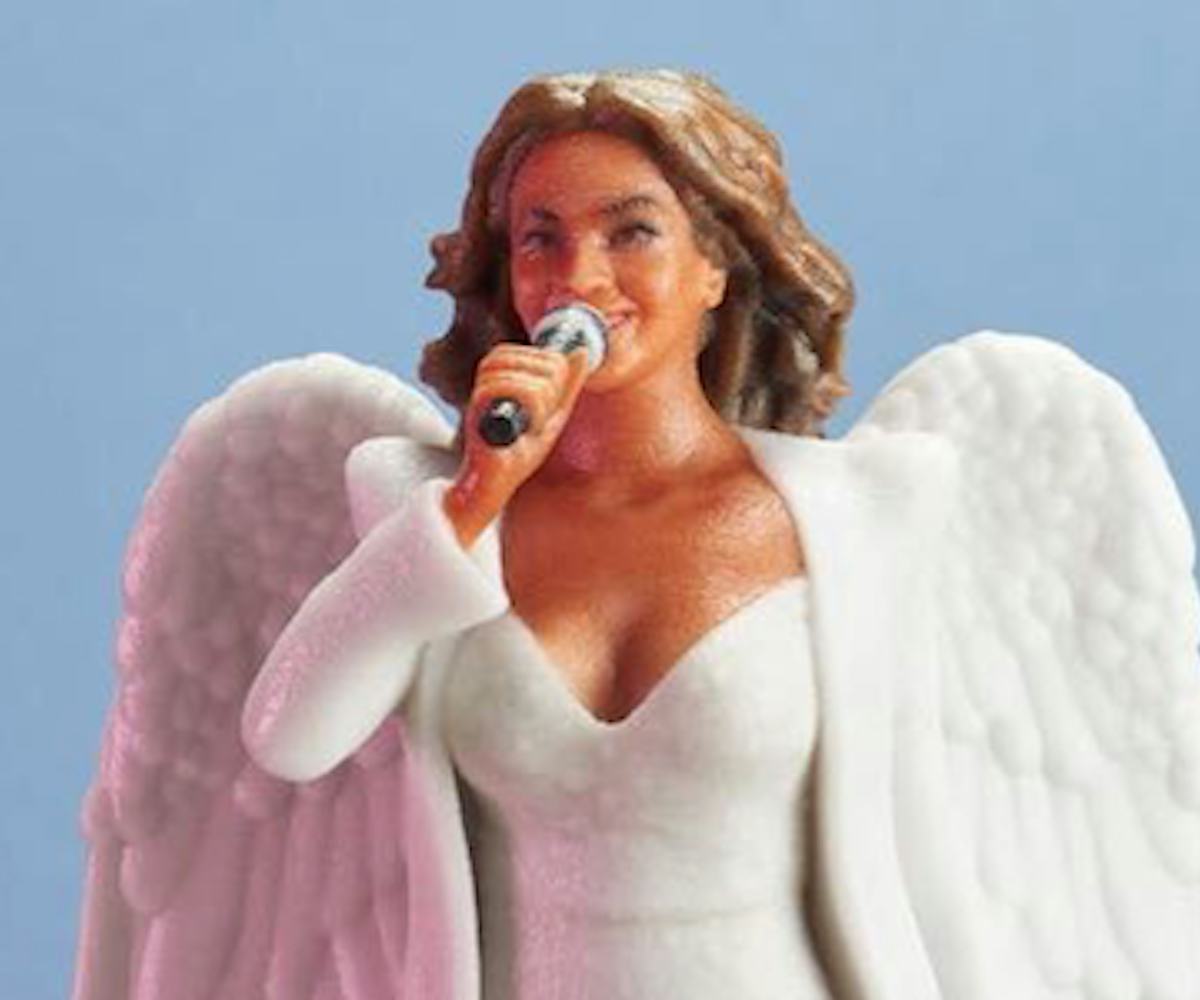 photo via instagram/@women2lookup2
8@8: Your Morning Scoop
There are now Christmas tree toppers celebrating your favorite female heroes
Today is...
National Poinsettia Day!
News of the Day:
+ U.K.-based nonprofit organization Women To Look Up To just released a collection of tree toppers that will make your tree the envy of all others before it. The collection features toppers in the form of Beyoncé, Hillary Clinton, and Serena Williams, and all money earned from the sales will be reinvested to further female equality. And should you not need a tree topper, check out their "America Power Pack" card collection which features even more feminist icons including Michelle Obama, Angelina Jolie, and Adele. Get yours now.
+ Loved It? Paramount Pictures just announced that a brand-new remake of Stephen King's Pet Sematary will be here in 2019. In case you don't remember the book, here's a trailer from the 1989 film adaptation as a refresher.
+ Netflix just unveiled its top 10 most binge-watched shows of 2017, and the results may surprise you. Naturally, Riverdale and 13 Reasons Why made the "Shows We Devoured" list, which also included more surprising features like Anne With An E. But it was American Vandal that took the No. 1 spot, proving even more that 2017 has been huge for the true crime genre. Check out the full list, here.
+ Rihanna may have just dropped her new seductive red lip paint "STUNNA," but we've been swooning over the lavender and hot pink lip shades that the bad gal herself has been rocking. Could these electric lippies be her next Fenty Beauty drop? We certainly hope so.
+ After releasing the lead track "Out Of My Head" last week, Charli XCX continues to give us the gift that keeps on giving, by dropping a bubbly new track. "Unlock It" features Korean-American R&B singer Jay Park and German pop goddess Kim Petras. It's a bubbly blast of electro-pop perfection that's guaranteed to get you through hours of forthcoming gift-wrapping. 
Deal of the Day:
Maintaining gorgeous, glowing skin during the holidays can seem like a daunting task, but a new line of clean and potent skin-care products from No B.S. has just arrived to help you out. Take your dry, flaky skin and turn it glowing and smooth with the help of the brand's all-natural cleansers, toners, and moisturizers, all of which are gluten-free and jam-packed with divine nutrients like aloe, Vitamin C, and more. Stay tuned for more updates here.
Advice of the Day:
"Feet, what do I need you for when I have wings to fly?" — Frida Kahlo
GIF of the Day: