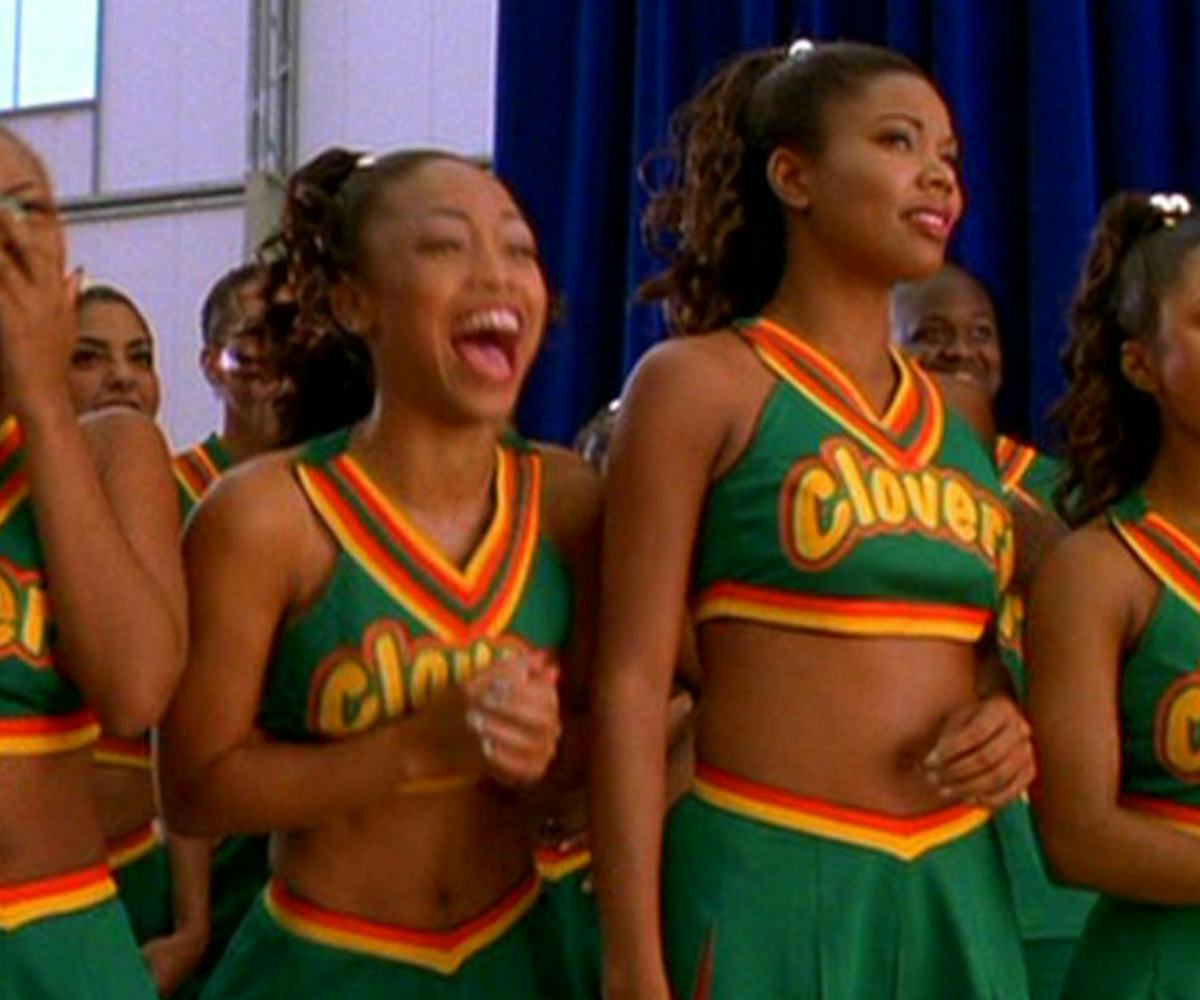 PHOTO VIA KEN JACQUES/UNIVERSAL/BEACON/KOBAL/REX/SHUTTERSTOCK
8@8: Your Morning Scoop
Here's what's coming to Netflix in January
Today is...
National Alabama Day!
News of the Day:
+ Let's get the bad news out of the way first: Netflix is removing some of its best shows and films from the streaming service in January, which means we all need to start making our way through them while they're still available. Among the lost will be four seasons of Law and Order: SVU, both Miss Congeniality films, Grease, and Mean Girls. The good news? They're being replaced with other classics and romcoms, including Breakfast at Tiffany's, Bring It On series, Love Actually, Marie Antoinette, Definitely, Maybe, How to Lose a Guy in 10 Days, and The Truman Show.
+ Why give gifts when you can give experiences? That's what Opening Ceremony wants to know, and it's offering up some amazing once-in-a-lifetime opportunities for us to give (or put on our wish lists). For a limited time, you can buy a custom video message from Whoopi Goldberg and Jonah Hill (priced at $1,000 each), a cartoon rendering by the illustrators of The Ren & Stimpy Show (for $2,000), lunch with Chloë Sevigny (a modest $2,000), and more. This gift is one that gives back, too, with all of the proceeds from each purchase going to Swing Left or the ACLU. Check out all the experiences offered this year, here.
+ Kim Kardashian West is here to make your modeling dreams come true: She's hosting an open casting call for her eponymous cosmetics line, KKW Beauty. The casting call will be located in the Los Angeles area and calls for women over 18—but there's no age limit, so you, your mom, and grandma are all eligible to apply. Check out all the deets, below.
+ N.E.R.D. just released another single from their forthcoming album, No_One Ever Really Dies, and it's a collaboration with legends Frank Ocean and Kendrick Lamar. The song is titled "Don't Don't Do It!" and serves as a response to the shooting of Keith Scott in 2016. It's basically a callout track for the institutional racism embedded in the criminal justice system. Stream the song, below.
+ E.l.f. Cosmetics products are already super-affordable, but the company is really in the giving mood this season and offering 40 percent off of all vault collections. You can now get 10 lipsticks for $25 with the Luscious Lip Vault (regularly priced at $40), or stock up on basics with the Ultimate Eyes and Lips Vault (was $65, now $45). Be prepared to empty your wallets.
Deal of the Day:
Take an additional 30 percent off of everything in Anthropologie's sale section. If you've been putting off doing your holiday shopping, here's the perfect opportunity to get it all done in one fell swoop. And hey, maybe throw in a couple things for yourself, too. You deserve it. 
Advice of the Day:
"A heart can only discover what it really wants with experience." —Kathy Bates
GIF of the Day: