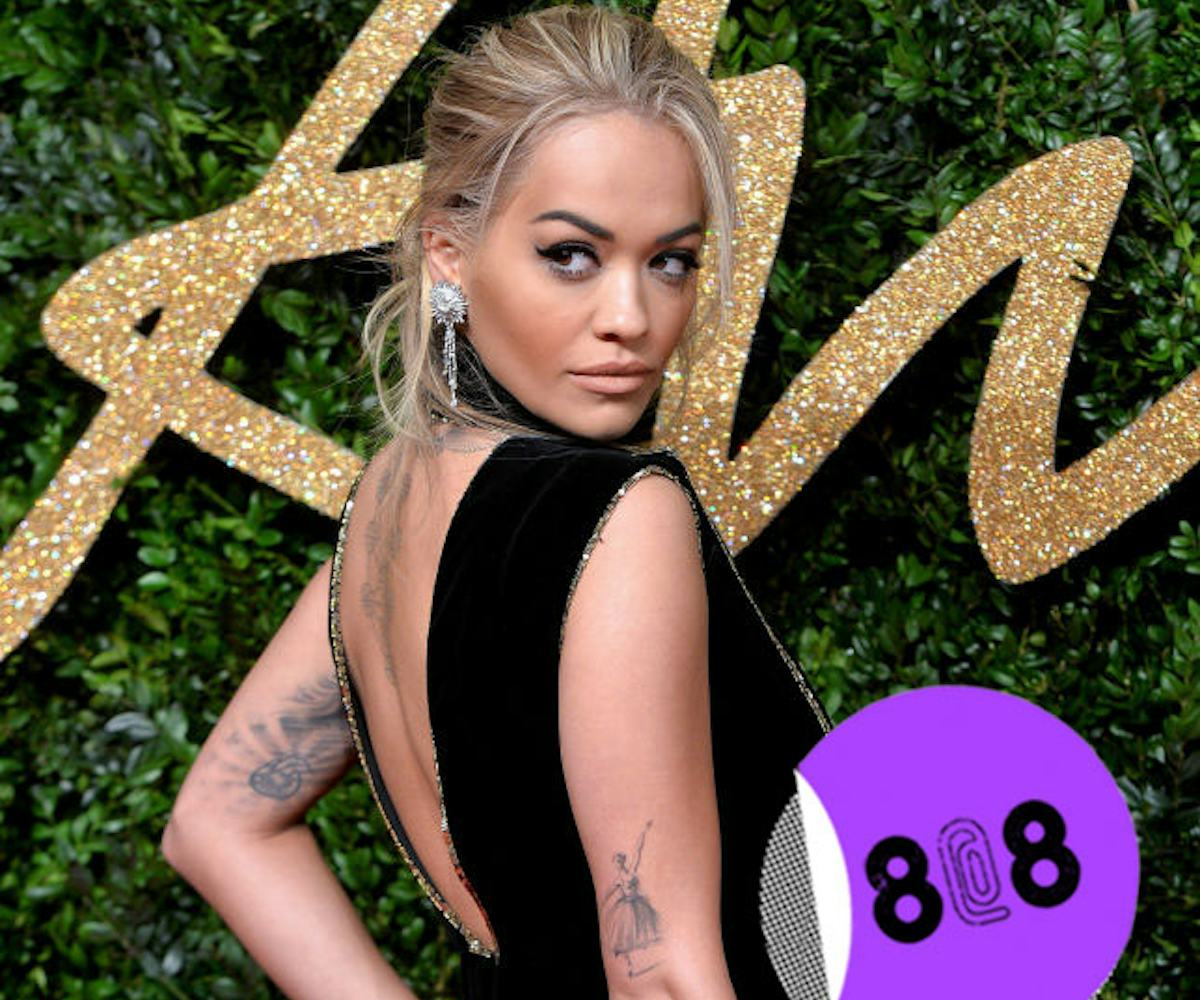 Photo by Anthony Harvey/Getty Images
8@8: Your Morning Scoop
rita ora wants out of roc nation
Today is...
National Ugly Christmas Sweater Day!
News of the Day:
+ Rita Ora is filing a lawsuit against Roc Nation so she can be released from the label. She claims that the company has "left her and her career 'orphaned.'"
+ Ms. Foundation for Women named Amandla Stenberg and Rowan Blanchard as the feminist celebrities of the year.
+ Remember when Brandy and Monica teamed up in 1998 for the ultimate beef track "The Boy Is Mine?" Turns out that there was never a boy that played them. In an interview with HuffPost Live, Monica confessed that there was no drama between them IRL. "People are still asking, 'Who was the boy?' and 'Who got the boy?' There was no boy! It just was a song!" said Monica. "We played up the dramatics of it all, but I'm like, 'Guys, we were 16 and 17.' We're 35 and 36 now. There was no boy and no beef."
+ Justin Bieber is making music with Drake's dad and has a gold tooth now. We've never been more confused by the Biebs. 
+ Watch Hinds rock out on the road in their unofficial music video for "San Diego." Their debut album drops on January 8, 2016 via Mom + Pop.
Deal of the Day:
Snag 25% off your entire purchase at Madewell in store and online with the code YOUGOTTHIS!
Advice of the Day:
"It's a tiny revolution to express yourself fully and be who you want to be, especially when systems tell you that you can't. I've realized how powerful it is for me to just discuss issues with young people and begin conversations." - Amandla Stenberg
GIF of the Day: