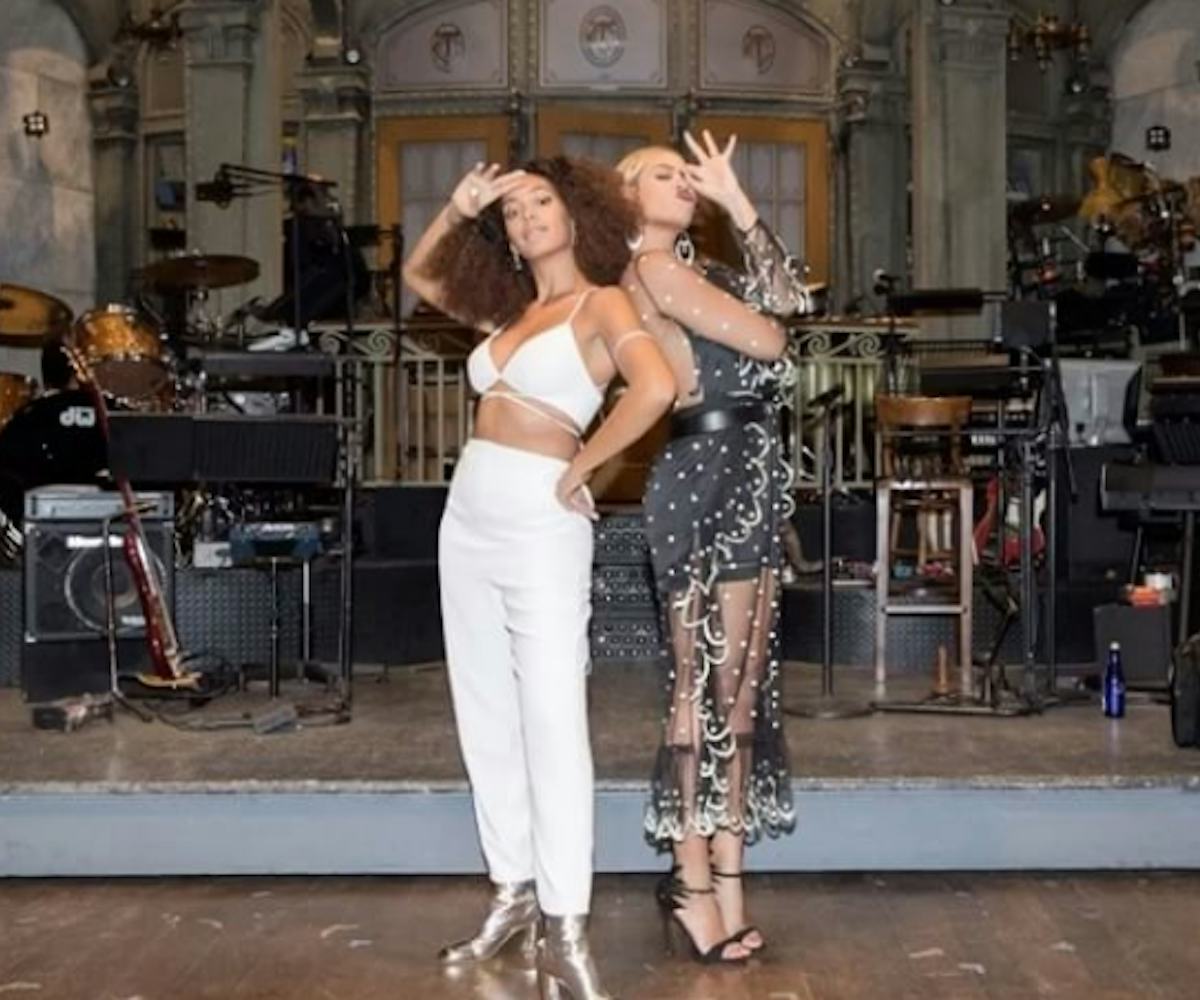 Photo via @beyonce/Instagram
8@8: Your Morning Scoop
Meet Beyoncé & Solange's biggest fan
Today is...
National Hard Candy Day!
News of the Day:
+ Tina Lawson has been using her daughters as inspiration for her hardcore workouts. Not only does she show support for Beyoncé's and Solange's brands by dressing head to toe in Ivy Park and Saint Heron x Puma, but she also blasts their music as motivation to get through her routines. Miss Tina definitely deserves an award for Mother of the Year. Take notes, y'all.
+ Vine announced that it will not shut down completely. In a press release, the company explained that it will be transitioning the app to a pared-down Vine Camera that enabled users to make six-second looping videos that can be posted directly to Twitter or saved on your phone. Next year is already looking better.
+ Oprah's new publishing imprint is officially slated to launch in 2017. The first Oprah Book release will take place on January 3 with Winfrey's cookbook Food, Health and Happiness. Maria Smilios' The Black Angels: The Untold Story of the Nurses Who Helped Cure Tuberculosis will follow sometime in 2018.
+ The lineup for Soulquarius 2017 has been revealed, and it's like an R&B dream come true. Erykah Badu, The Internet, Ja Rule, Ashanti, Brandy, Willow Smith, and more are set to perform at the event on February 18 at the Observatory Grounds in Orange County, California. For more information, click here.
+ Chance The Rapper brought the holiday spirit to Saturday Night Live. After bringing out collaborators Noname and Francis and the Lights for performances of "Finish Line/Drown" and "Same Drugs," the entertainer did a hilarious holiday-themed sketch with Kenan Thompson that paid tribute to President Barack Obama. Watch both moments, below.
Deal of the Day:
Get 25 percent off of your entire purchase at Madewell in-stores and online.
Advice of the Day:
"One of the lessons that I grew up with was to always stay true to yourself and never let what somebody else says distract you from your goals. And so when I hear about negative and false attacks, I really don't invest any energy in them, because I know who I am." —Michelle Obama
GIF of the Day: