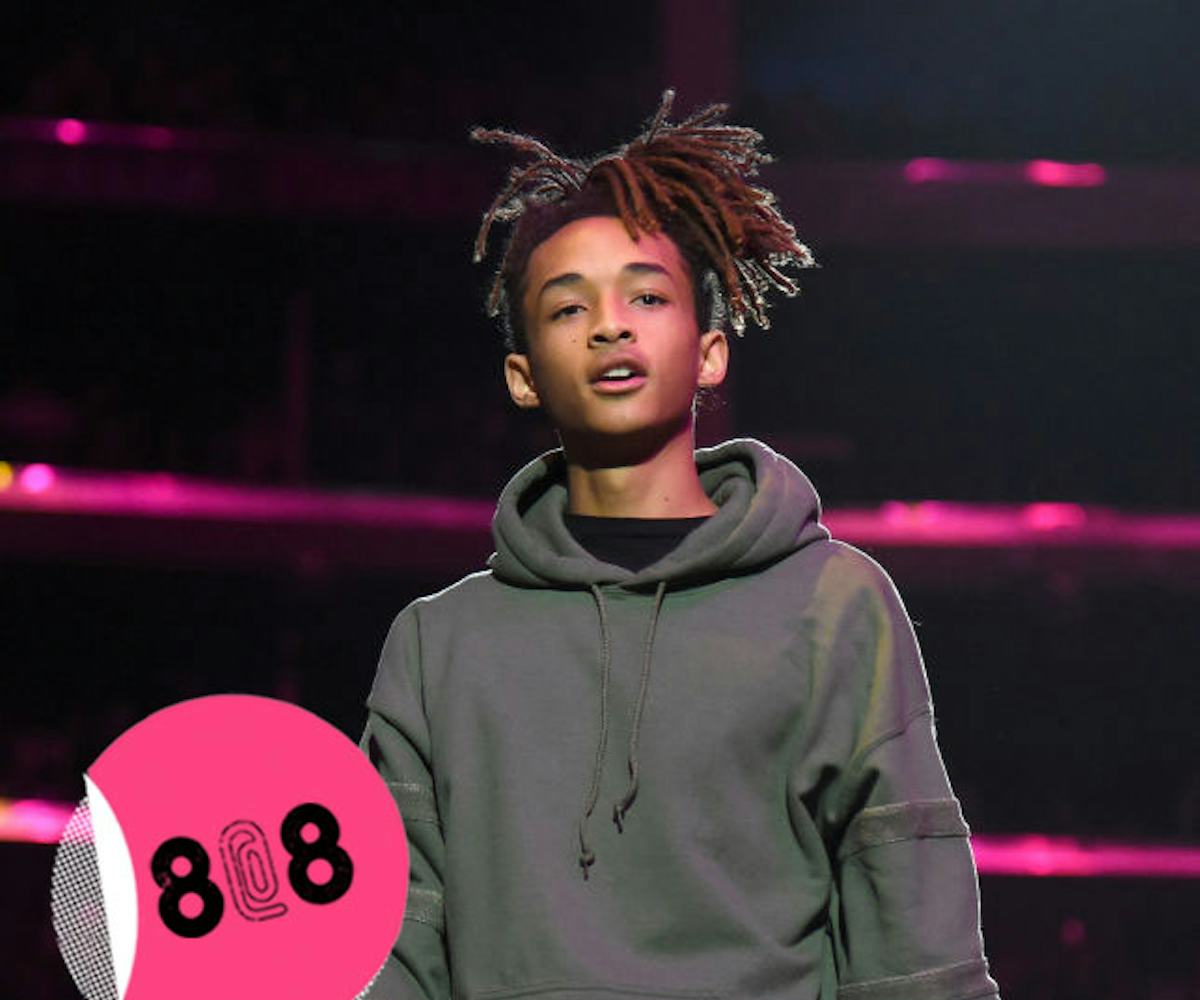 Photo by Jason Merritt/Getty Images
8@8: Your Morning Scoop
jaden smith may have a book on the way
Today is...
National Roof Over Your Head Day! Raise the roof if you've got a roof?
News of the Day:
+ Jaden Smith, modern-day prophet, may be blessing us with a philosophy book. A source claims that he's writing a collection of essays. We wish with all of our hearts for this to be true.
+ Men are glitter bombing their beards for the holiday season.
+ Prettiots will be releasing their new album Funs Cool on February 5.
+ Petra Collins and Madelyne Beckles are curating a "Fuck Boi Funeral" exhibition at Art Basel in Miami.
+ Listen to vōx's brand new track "Get Down," produced by Josiah Kosier.
Deal of the Day:
Get your hands on this limited edition CJW and Milk Bar scarf! It's sold exclusively at www.milkbarstore.com.
Advice of the Day:
"I'm not pretending to be something that I'm not, because like [Tupac Shakur] said, people are going to be disappointed when they find out who you are, because it's not going to be what you presented to the world. So just keep it real. "- Zendaya Coleman
GIF of the Day: