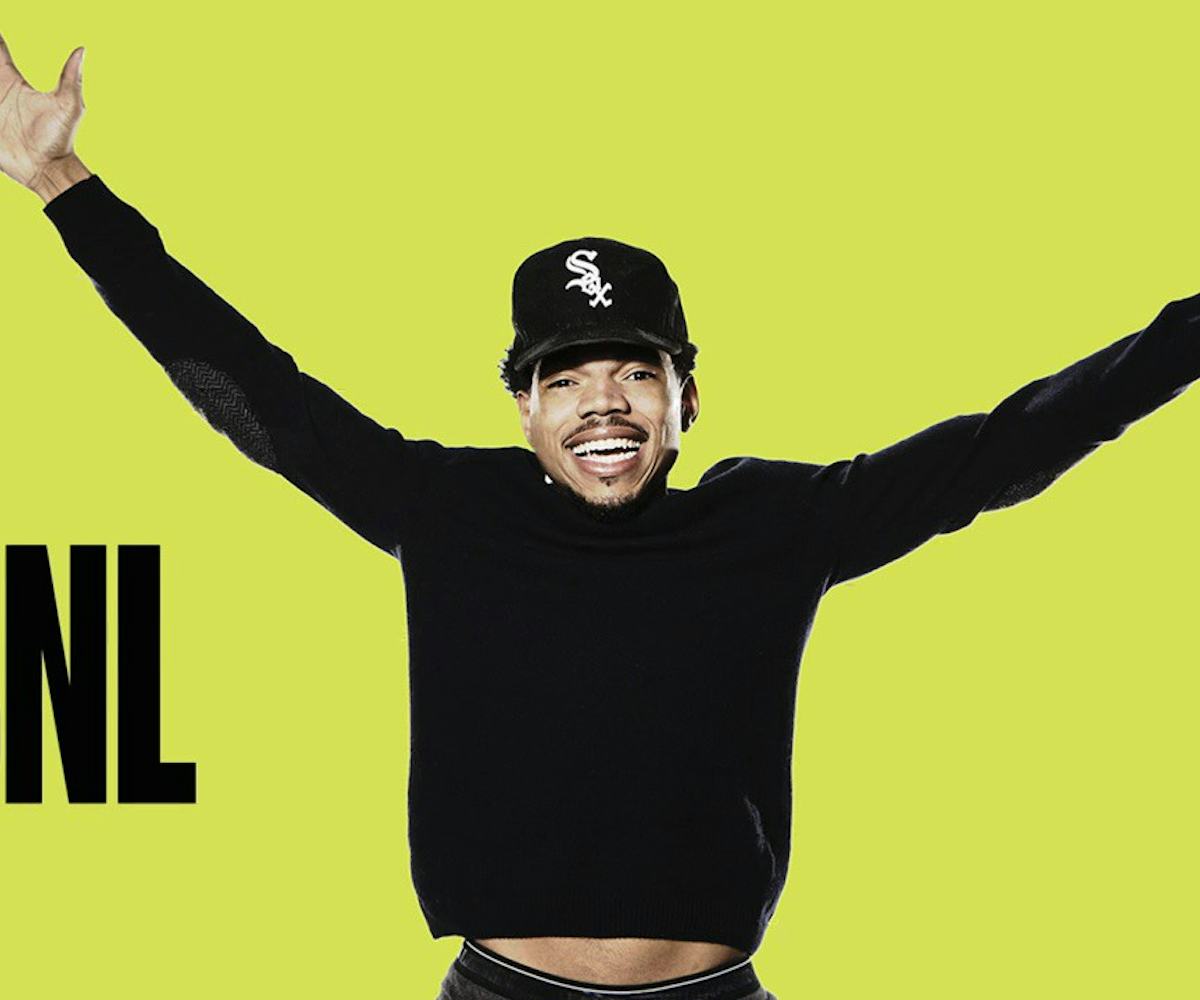 Photo courtesy of NBC
8@8: Your Morning Scoop
Chance The Rapper is returning to 'SNL'
Today is...
National Bathtub Party Day!
News of the Day:
+ Chance The Rapper will be returning to Saturday Night Live as a musical guest for the season finale on December 17. In preparation for his third performance on the program, Chance has asked his fans to help pick the songs for his set list. Meanwhile, that hasn't stopped the rapper from raising awareness about police brutality in his hometown of Chicago.
+ A fire that broke out at Ghost Ship in Oakland, California, has left an estimated 24 people dead. The warehouse was occupied for a party hosted by the record label 100% Silk. The number of victims from the tragedy continues to rise.
+ Chimamanda Ngozi Adichie penned a beautiful essay about how Americans should proceed to act in the wake of the presidential election for The New Yorker. "Now is the time to resist the slightest extension in the boundaries of what is right and just. Now is the time to speak up and to wear as a badge of honor the opprobrium of bigots," she writes. "Now is the time to confront the weak core at the heart of America's addiction to optimism; it allows too little room for resilience, and too much for fragility."
+ Jai Paul and A.K. Paul are looking for London-based interns for their music company, The Paul Institute. Applications are due by December 12. For more information, check the posting here. 
+ Listen to DeJ Loaf's new single "Hold it Down." The track will be featured on the Detroit-based rapper's forthcoming album, Liberated.
Deal of the Day:
Go visit Mullein & Sparrow's pop-up shop through January 15. It's located at 67 West Street, Brooklyn, New York, and open on Monday through Saturday from 11am to 7pm.
Advice of the Day:
"The opposite of tokenism isn't overrepresentation." —Rahawa Haile
GIF of the Day: