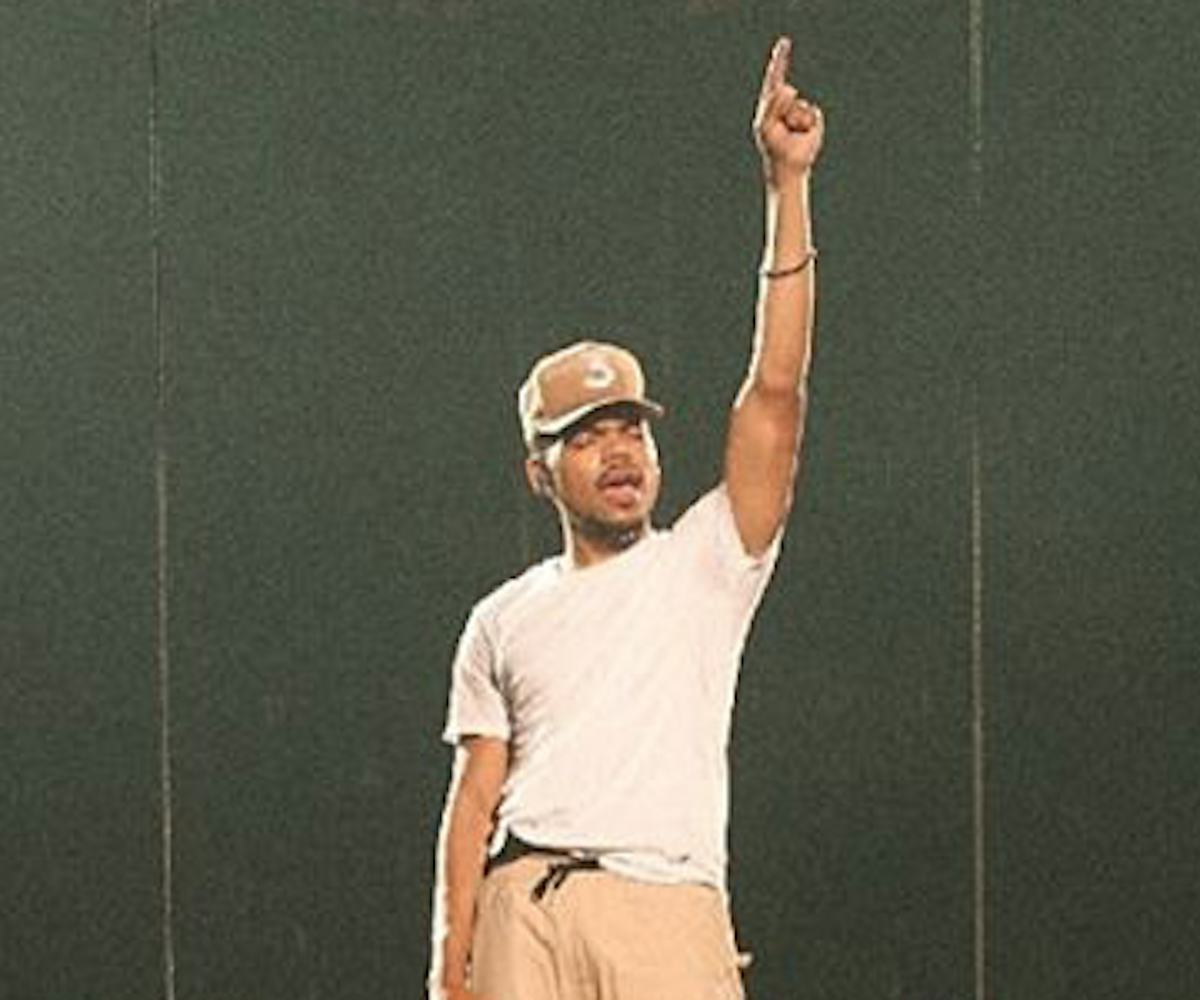 photo via instagram.com/chancetherapper
8@8: Your Morning Scoop
Chance The Rapper wants gross men to keep their hugs to themselves
Today is...
Microwave Oven Day!
News of the Day:
+ If you're looking for a place to dump your problematic opinions, Chance the Rapper's Twitter mentions is not that place. The musician recently responded to a tweet promoting a CBS Los Angeles article titled "In Wake of Weinstein, Men Wonder is Hugging Women Still OK" with a to-the-point answer: "Gross. Don't." When a Twitter user named Joey had the nerve to challenge him, he held nothing back, responding: "Stop trying to make people hug you Joey… Keep it all to yourself, Joey." Can we crown Chance the Twitter King yet?
+ Love wine and all things Sanrio? You're in for a real treat this holiday season. Italian winery Torti is bringing back its Hello Kitty wine, with brand-new blends and adorable packaging. The new and improved selection contains five different options and can be purchased
for $24.50 to $39.95. What's more, shipping is free with code "SUPERCUTE".
+ NYC-based indie eyewear brand Smoke x Mirrors is cozying up with Italian fashion label Fiorucci for a collaboration the two brands' founders call "instinctual" and "full of energy." The seven-piece Atomic collection, inspired by Studio 54, retails for $275 exclusively at Saks Fifth Avenue.
+ After spinning her single "Havana" for a few months, former Fifth Harmony member Camila Cabello has officially announced a release date for her debut solo album. The record is due out January 12 and will be titled Camila, because while the album "feels like the end of a chapter," it's all about Cabello "finding [her] way back to [herself]."
+ Oreo lovers, prepare! According to Instagram user @junkbanter—who takes their junk food very seriously—a new spin on the Oreo cookie could be in the works. In a post on Monday night, the snack aficionado shared a photo of a new Chocolate Peanut Butter Pie Oreo with PB and chocolate swirl cream and graham cracker cookie. Thus far, we've heard nothing official from the brand, but we're certainly keeping our eyes peeled.
Deal of the Day:
Get 30 percent off of any Levi's purchase over $100 with code "30SAVE". With pages on pages of warm coats and jackets available, now's the perfect time to stock up for winter.
Advice of the Day:
"One, find your passion. Find what you love to do. Two, trust your instincts. Three, stay true to yourself—people respond to authenticity." —Barbra Streisand
GIF of the Day: