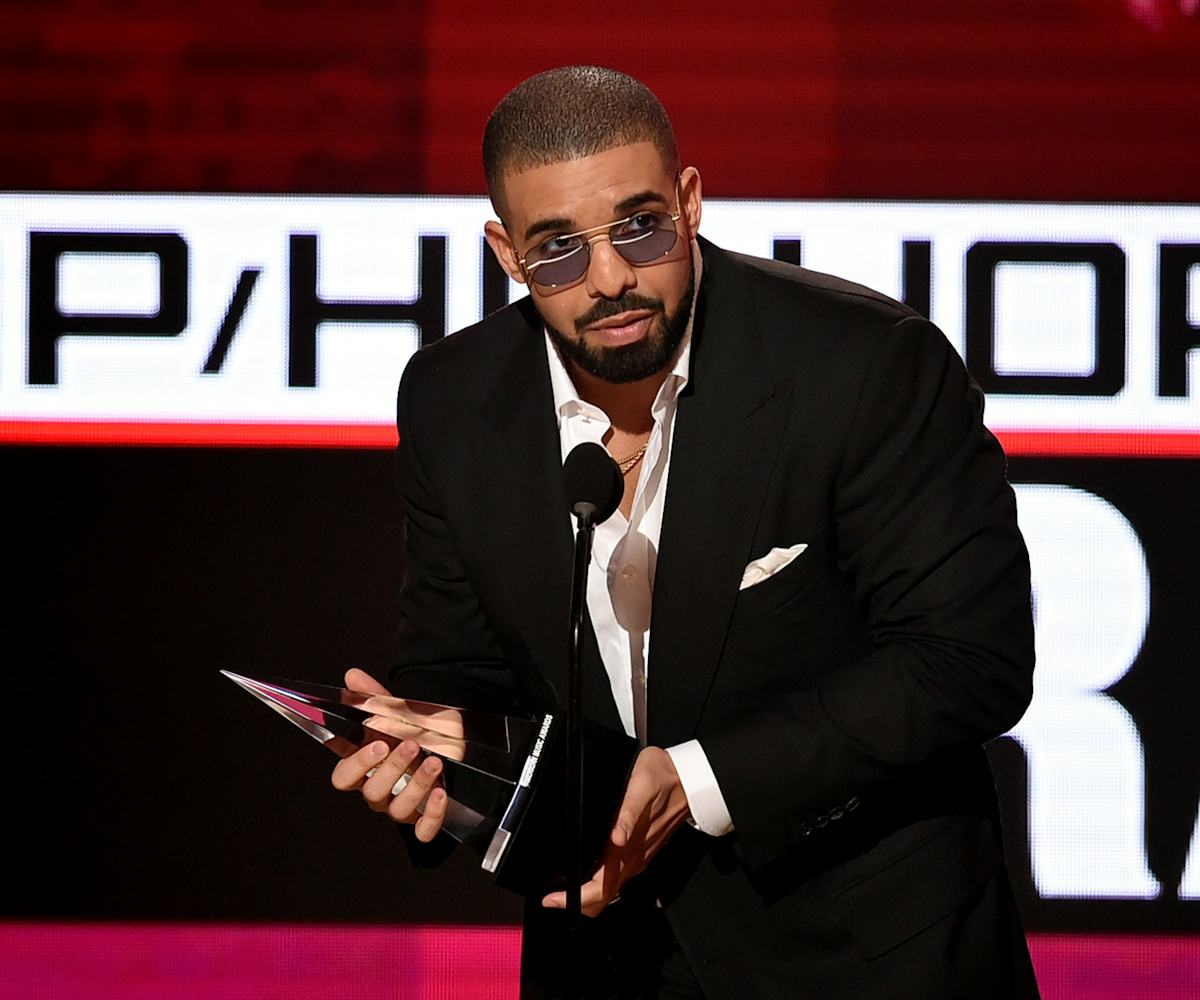 Photo by Kevin Winter/Getty Images
8@8: Your Morning Scoop
Is Drake bringing an OVO store to New York City?
Today is...
National Pearl Harbor Remembrance Day
News of the Day:
+ In a semi-cryptic tweet, Drake has hinted that an OVO flagship store will be coming to the Big Apple. Directed by Ben Solomon, the video shows some dreamy shots of various spots around New York, including the Bowery Houston Mural just around the corner from NYLON's offices. All we currently have is the hashtag #NYWELCOMEOVO, but we're sure that details will come rolling in. Till then, we'll be trying to predict where OVO will set up shop, and just when we should start camping out front.
+ In a somewhat unprecedented move, casting director James Scully said what we've all been thinking: the fashion industry is racist AF. In a talk at an industry insider event for The Business Of Fashion, Scully discussed his history at Calvin Klein, where he was casting predominantly black women, not just for their race but because "you took from the most beautiful girls you could find." He went on to state that the industry has been "hijacked" by casting directors, stylists, and photographers who seem to be doing the most to fight diversity, rather than welcoming it. In fact, he claims that casting directors are specifically instructed not to hire diverse models, including black and Asian women. While this announcement certainly isn't ideal, it does give us hope that more people will continue to speak up. As more people highlight racism and exclusion, the fashion industry can change in a real way.
+ For all those moments when you need a good burger, but just don't feel like typing it out, Google has launched a new feature on Twitter where users can tweet at the company with the emoji of what they want for a Google search to appear directly on the app. For example, if you were to tweet at Google with an emoji of a lipstick, Sephora would pop up. Two birds, one stone! 
+ In the aftermath of the devastating party warehouse fire in Oakland, California, which has so far seen 36 casualties, people around the country are banding together to offer support to survivors. To raise funds for victims, Brooklyn, New York-based venue SISTERS will be hosting a fundraiser tonight from 7pm to 2am "in honor of our devastated community and family in Oakland." The event will be hosted by Maya Mones and Chromat, and feature sets from Venus X and LSDXOXO amongst many others. Suggested donations range from $5 to $50, and you can find out more info on the event or donate directly to the relief fund here.
+ The feminist entrepreneurs behind Conscious Period and Faircloth + Supply have teamed up to create a limited-edition This Is Not A Luxury Tee to raise awareness on the unfair tampon and feminine hygiene taxes in America. For every purchase, Conscious Period will also donate pads to homeless women across the U.S. Rock an important statement and help out those in need because, when it comes down to it, access to period products is a human right, not a luxury. 
Deal of the Day:
Just in time for the holiday season, our fave recycled fashion line Libertine has released their first ever handbag collection, and, with it, a leather patched-tote bag we didn't know we needed until now. It may be a little out of our personal price range, but the unique patchwork and fun embroideries and embellishments can definitely serve as some DIY inspo. 
Advice of the Day:
"You don't have to sort of enhance reality. There is nothing stranger than truth." —Annie Leibovitz 
GIF of the Day: