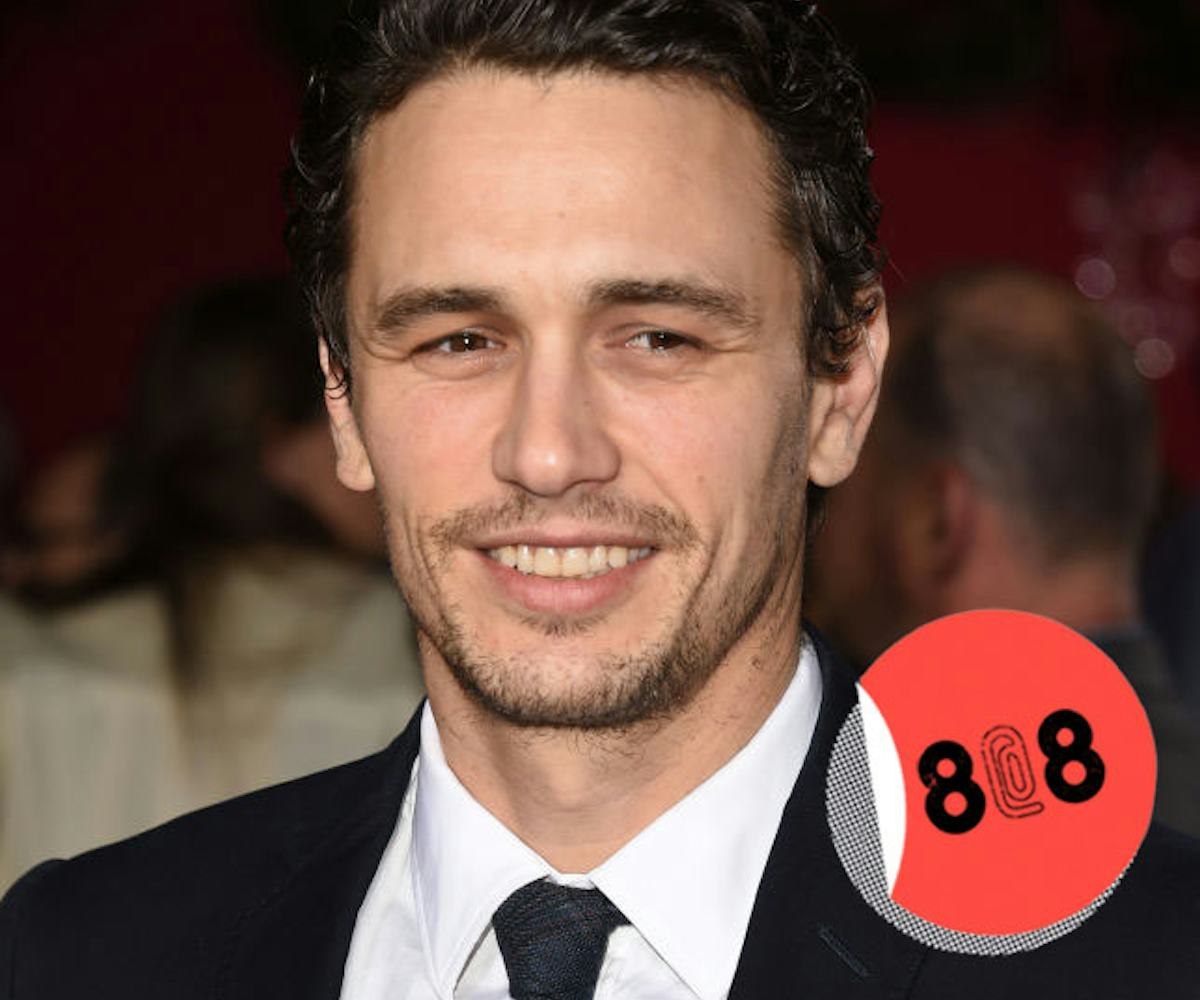 Photo by Jason Merritt/Getty Images
8@8: Your Morning Scoop
james franco has more work on the way
Today is...
National Pastry Day!
News of the Day:
+ James Franco shared a behind-the-scenes selfie on the set of his remake of Tommy Wiseau's The Room. The IG photo shows him and his brother Dave all haired up. Additionally, James' mom announced that he's collaborating with his other brother, Tom, for an art show in Los Angeles on December 13. Never a dull moment in the life of the Francos!
+ Bill Murray has been cast as a dog in Wes Anderson's upcoming stop-animation film. Can you say, chillest dog ever?
+ Dictonary.com has named "identity" as their Word of the Year 2015, because of the increase in gender-related words that brought more activity to their site. Ultimately, the word points to a wider societal movement toward acceptance. In other news, TIME revealed the short list for the 2015 Person of the Year. It's an interesting group of candidates to say the least...
+ Selfies are officially welcome at the new state-of-the-art Whitney Museum. Director Adam Weinberg made the announcement during a Q&A session at the Miami Beach Edition.
+ Rejjie Snow released his NSFW music video for "Blakkst Skn." This time there's no Lily-Rose Depp leading the way, but model Lily Newmark seems pretty cool. 
Deal of the Day:
Peep the brand-new lookbook for Golf Wang's fall/winter line here!
Advice of the Day:
"There are books like The Broken Mirror on body dysmorphia that teach about perspective—to remember what's important and what's not important, to just try to embrace yourself and not worry about those sorts of things." –Chloë Sevigny 
GIF of the Day: