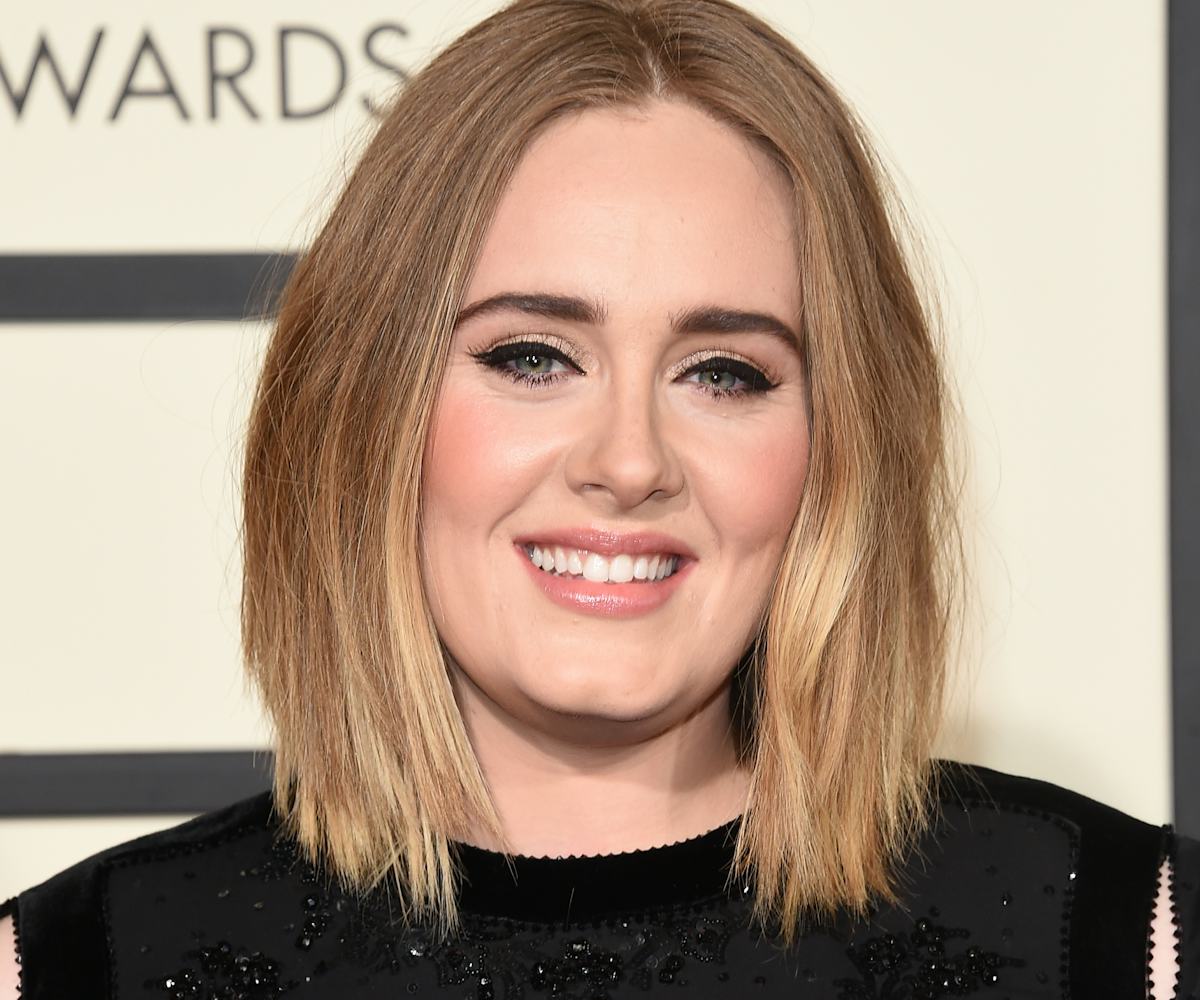 Photo by Jason Merritt/Getty Images
8@8: Your Morning Scoop
There's a deeper message behind Adele's "Hello" music video
Today is...
National Pastry Day!
News of the Day:
+ The music video for Adele's "Hello" has been viewed more than 1.8 billion times, and director Xavier Dolan has just revealed the true message of the video, which stars Tristan Wild. Due to the heartbreaking amounts of police brutality against black men, Adele wanted to send a message out to the world. "It was [Adele's] desire that we wouldn't cast a Caucasian male in this, which I thought was great," Dolan said in an interview with Vulture.
+ Black designers are finally getting the recognition they deserve, thanks to a new exhibit. The Fashion Insititute of Technology's "Black Fashion Designers" will feature more than 60 designers and 75 pieces created over the last 70 years. Tracy Reese, Public School, Pyer Moss, and Ann Lowe are amongst those featured. You can check out the exhibit through May 16. 
+ Kanye West's iconic "Famous" video just got an interesting spin in the name of charity. Bono and Bobby Shriver of HIV/AIDs charity (RED) swapped out the celebs for some of Instagram's most famous dogs, and it's just as adorable as it sounds. The pink pajamas can be purchased on the (RED) website, and proceeds will benefit the fight against HIV and AIDS.
+ Whoever thought a serious meeting would take place between Leonardo DiCaprio and Donald Trump? The two discussed the benefits of renewable energy investments and the millions of jobs it could create. "Our conversation focused on how to create millions of secure, American jobs in the construction and operation of commercial and residential clean, renewable energy generation," said Terry Tamminen, the CEO of the Leonardo DiCaprio Foundation. And if DiCaprio needed anymore backup, he's got it from Google. The company announced that it will run entirely on renewable energy in 2017, with all of its energy coming from solar panels and wind farms.  
+ Stand with Standing Rock: A No DAPL Benefit Festival will be taking place on December 11 at The Silent Barn in the Bushwick neighborhood of Brooklyn, New York. Featured artists included OSHUN, Bunny Michael, and Laura Ortman, with proceeds from the benefit going directly to Standing Rock Medic & Healer Council. If you're in the area, check out some good music for a good cause.
Deal of the Day:
The holiday season just got a bit better thanks to Fleur De Mal's holiday pop-up shop. Head over to 372 Broome Street this Saturday from 12pm to 8pm and prepare to shop until you drop. The cutest lingerie, ready-to-wear, gifts, and more will be waiting for you. Bonus? You can even get your picture taken with a smoking hot Santa.
Advice of the Day:
"Do not live someone else's life and someone else's idea of what womanhood is. Womanhood is you. Womanhood is everything that's inside of you." —Viola Davis
GIF of the Day: