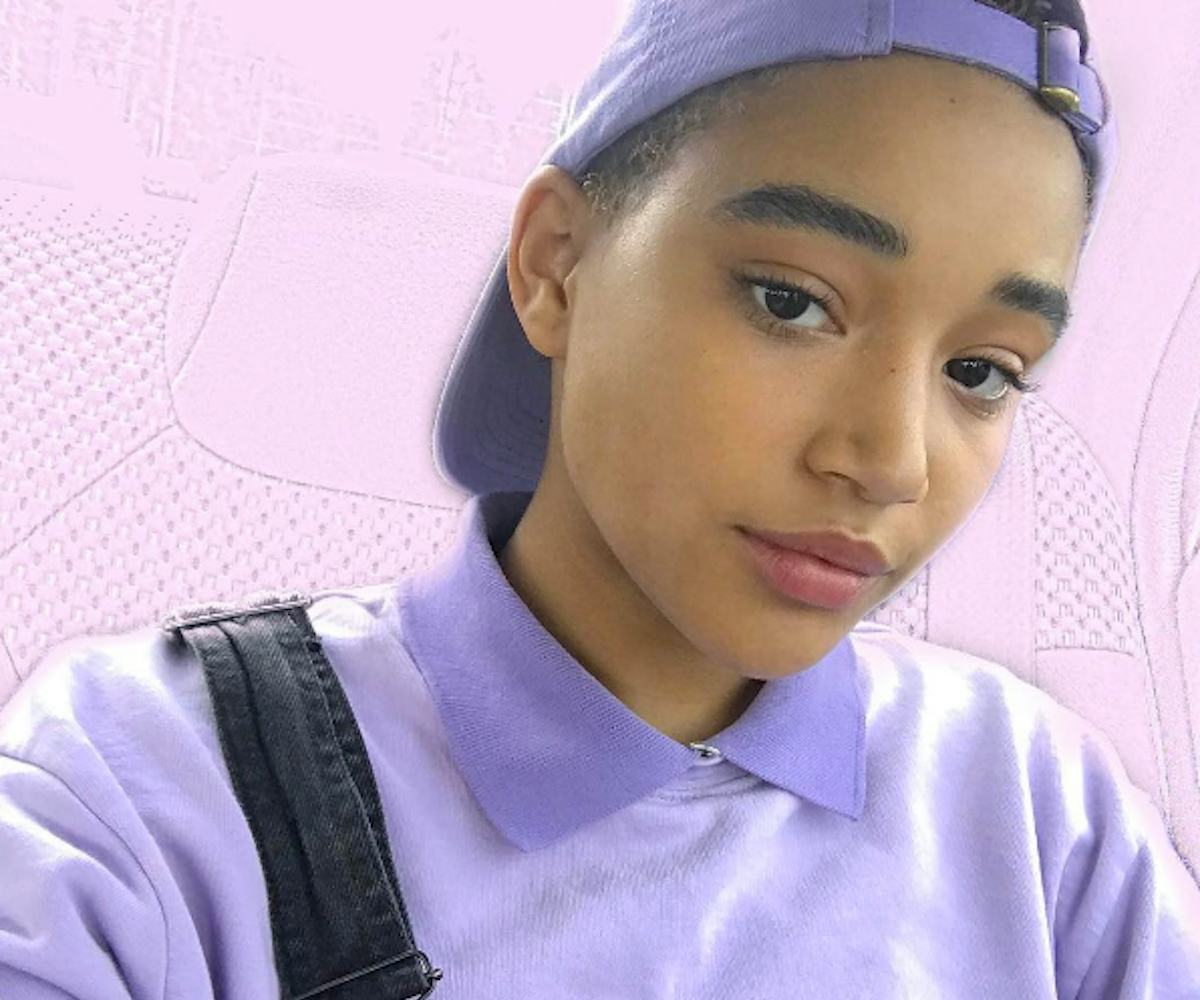 Photo via @amandlastenberg/Instagram
8@8: Your Morning Scoop
Amandla schools us about activism once more
Today is...
National Clean Our Your Computer Day!
News of the Day:
+ Amandla Stenberg posted an empowering note about their thoughts on the fundamental values of activism on Tumblr. The 18-year-old believes that "individual thought and in-depth analysis" are the keys to perpetuating change in the current political climate. "Righteous problematic labeling contributes nothing to the world and stifles conversations instead of promoting dialogue," they state. "The world is much larger than this bubble. If you jump to conclusions and make generalizations about others out of fear, you are doing the same thing as the people you claim to morally oppose."
+ Barack and Michelle Obama are currently on the hunt for interns! The 16-week-long program lasts from February 27 through June 16. Applicants must be able to work full-time in Washington, D.C.
+ Nike released a powerful ad that tackles equality, opportunity, and discrimination. The Melina Matsoukas-directed video features sports legends like Serena Williams, LeBron James, Gabby Douglas, Kevin Durant, Victor Cruz, Megan Rapinoe, and Dalilah Muhammad. During the commercial, Alicia Keys performs a beautiful cover of Sam Cooke's "A Change is Gonna Come."
+ The U.S. Army has officially lifted its ban on dreadlocks. The motion against locs, twists, cornrows, and braids was inducted to Army Regulation 670-1 back in 2014. After receiving backlash and criticism from black women active in service for discrimination, the army re-permitted braids and twists. Happy Black History Month!
+ Solange, Kim Gordon, Usher, Big Sean, Ice-T, Killer Mike, and Big Boi have been cast to voice characters on HBO's Animals. Whoopi Goldberg, RuPaul, Jason Alexander, Rayen Symone, and Fred Armisen will also make guest appearances on the show. The second season premieres on March 17 at 11:30pm EST.
Deal of the Day:
Looking to freshen up your mouth game? Get 30 percent off Carbon6 Lab's charcoal toothpaste all month long in celebration of Dental Awareness Month with the code Activated30.
Advice of the Day:
"The thing that keeps me motivated is knowing that the work I do is bigger than me. " —Jasmyn Lawson
GIF of the Day: