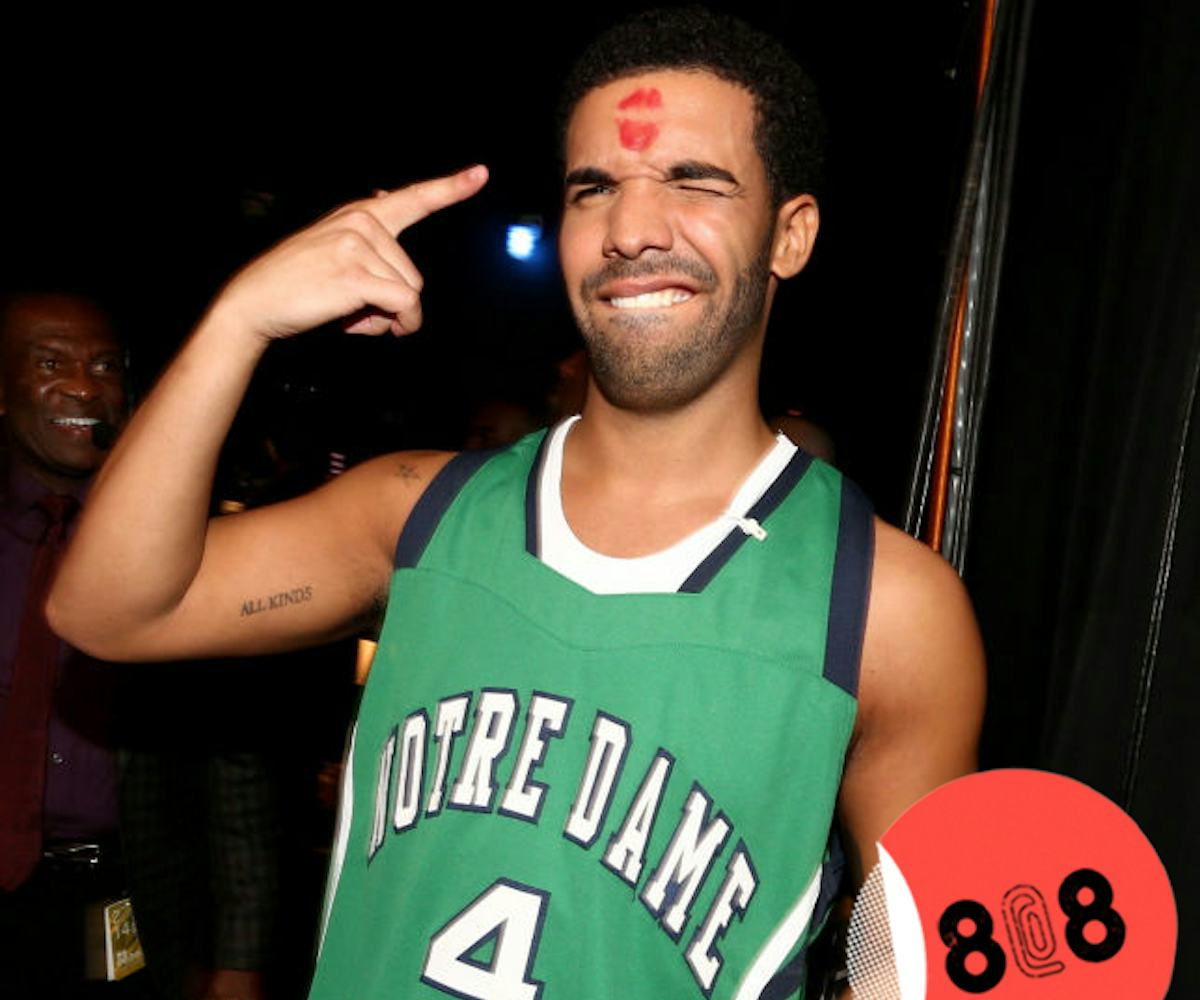 Photo by Christopher Polk/Getty Images
Today is...
President's Day!
News of the Day:
+ It's only been a few days since Drake was presented with the key to Toronto at the 2016 NBA All-Star Celebrity Game, and he's already on to the next big thing! The rapper is now the proud owner of his own alcohol brand, Virginia Black Whiskey. Seeing as to how he's known as Champagne Papi, we sort of always expected him to roll out his own champagne, but we'll still drink to it. Cheers, Drizzy! (All we hear is "Trophies" on loop.)
+ As if we don't already talk about Zayn Malik enough, the singer went and pulled a fast one on us when he casually changed his hair color this weekend. At first, he was rocking hot pink tips, but now he seems to have gone blonde-ish. Either way, we're so into it. As always, Zayn continues to update us with his musical progression, and another video is on the way!
+ Corinne Bailey Rae is back! The British singer-songwriter shared a snippet of the new material she's been working on via Twitter.
+ Are you still looking for something fun to do for Spring Break? Why not venture out to Boise, Idaho for Treefort Music Festival? From March 23-27, you can see all your (and our) indie music faves like Chairlift, Youth Lagoon, Nosaj Thing, Hinds, Porches, Alex G, Thundercat and Diarrhea Planet! For more information and tickets, check here.
+ Watch Erica Garner—the daughter of the late Eric Garner—endorse Bernie Sanders for President of the United States in this powerful video.
Deal of the Day:
Tickets are on sale now for The Grid NYC, a four-day event featuring more than 100 multi-genre live performances, curated music events, and "Storyteller Sessions" and endless from across 20 intimate NYC venues from Meatpacking to Brooklyn on May 4-7! 
Advice of the Day:
"I want to live my life, not record it."- Jacqueline Kennedy Onassis
GIF of the Day: