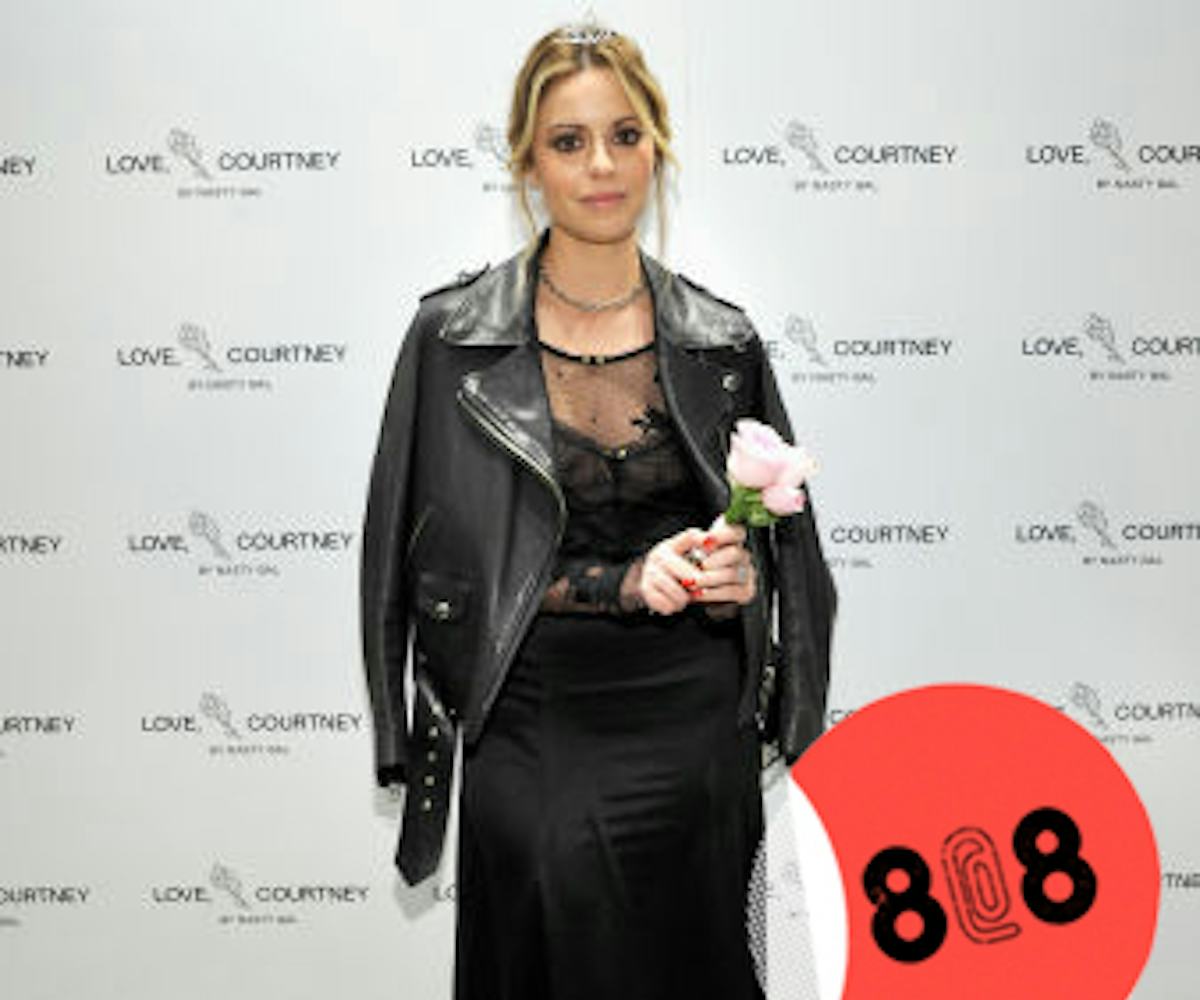 Photo by John Sciulli/Getty Images.
8@8: Your Morning Scoop
nastygal has found its newest #girlboss
Today is...
National Cabbage Day!
News of the Day:
+ We're ready to obsess over some aesthetically-pleasing, Pinterest-worthy stationary. Nasty Gal has named Bekah Bohlen of Cat Call Collective as the latest #Girlboss Foundation winner. The cause was created to give financial grants to women so that they can start their own businesses. Bohlen's shop will carry contemporary brands as well as her own stationary line.   
+ Kylie Jenner continues to fire up her celeb status and this time, she's doing so in bright white undies, a Gucci blouse, and what appears to be a light touch of Posie K from her Lip Kit. The 18-year-old celebrity fronts the latest "Spring Fashion Fame Issue" of Wonderland Magazine. 
+ Fans of Leonardo DiCaprio can finally help the actor win his Oscar ... in an online game? Darn, we knew it was too good to be true. The Line has created a free browser game called Leo's Red Carpet Rampage, where the actor is put to the ultimate test. Can he outrun the other nominees for Best Actor including Michael Fassbender, Eddie Redmayne, and Bryan Cranston? Put your gamer skills to the ultimate test and don't let Leo lose out on another Oscar.
+ London-based designer Stella McCartney officially has her sights set on menswear. WWD reports that McCartney has confirmed her pursuit into the menswear realm, revealing that a Spring/Summer 2017 collection is in the works.
+ Electronic artist et aliae has released a breathtaking new track called "Sober", the first single from her debut Rose EP. The song features vocalist D∆WN and plays on contrasting bright vocal stabs with warm choral harmonies in order to achieve a downtempo and easygoing beat. Rose is set for release on March 4. 
Deal of the Day:
Glossier restocked their sweet Coconut Balm Dotcom! Get it before it's gone!
Advice of the Day:
"You're only human. You live once and life is wonderful, so eat the damned red velvet cupcake." - Emma Stone 
GIF of the Day: