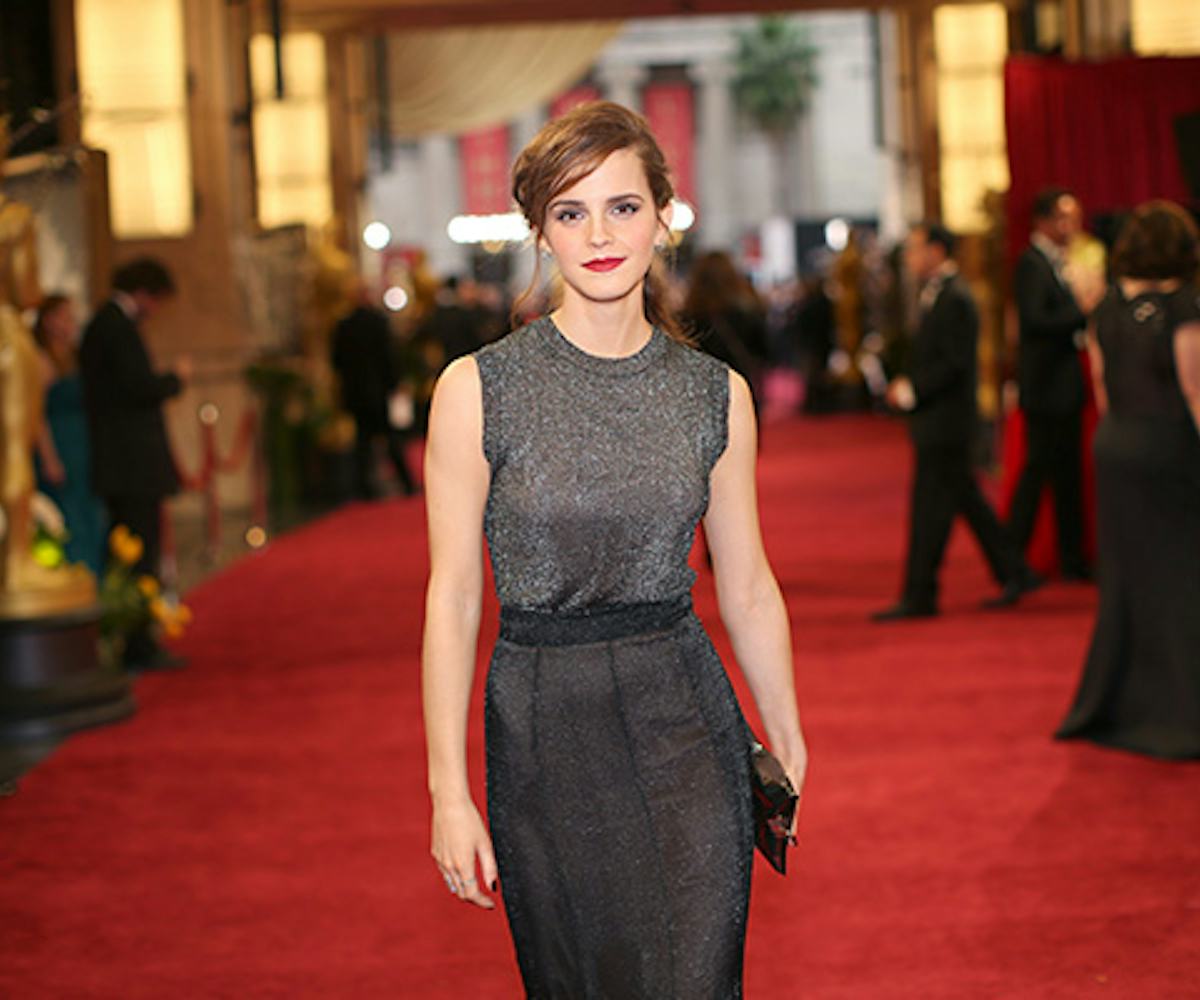 Photo by Christopher Polk/Getty Images
8@8: Your Morning Scoop
Emma Watson graces this week's 'Entertainment Weekly' cover and opens up about 'Beauty and the Beast'
Today is...
National Random Acts of Kindness Day!
News of the Day:
+ Emma Watson is the cover girl for this week's issue of Entertainment Weekly. In her interview (which you can watch here), she talks about her roll as Belle in Disney's upcoming live-action remake of Beauty and The Beast. Watson discusses some of Belle's backstory, as well as her own experiences as an actress and why this role is so important to her. Be sure to watch out for the film when it hits theaters on March 17.
+ Tavi Gevinson, the 20-year-old style icon, actress, and the founder of Rookie Mag, is allegedly working on a new book. She was overheard talking about the project at the Coach fashion show on Tuesday. However, there isn't any word yet on when it will be finished or sold.
+ Despite being busy on tour promoting her latest album Stillness in Wonderland, British rapper Little Simz just dropped the official music video for "Picture Perfect," and it's pretty trippy. Check out the fully-animated video here.
+ Sakara just named 20 babes who they consider movers and shakers in the world. The organic meal delivery service and lifestyle website crafted a curated list of women entrepreneurs, artists, mothers, and more who they feel are making an impact. Some of the women on their "Hot List" include actress Amber Valletta, director of brand marketing at Away Babba Canales, and Nike master trainer Kirsty Godso. It's all about the girl power.
+ Today, London O'Connor is releasing his remastered 2015 album O∆ on True Panther. In celebration, he gifted us with a new music video for his song "Nobody Hangs Out Anymore." The video is very surreal and really captures the essence of the song, which has a theme of feeling disconnected and suffering in a world of digital isolation. Check it out below.
Deal of the Day:
If you're an Urban Outfitters junkie, or if you always have stuff sitting in your online cart but you're scared of the prices, then you're in luck! The retailer is currently having a sale in stores and online where you can take an additional 40% off all sale home and tech items. You can find cute stuff for your apartment for literally under two bucks!
Advice of the Day:
"Always be a first-rate version of yourself, instead of a second-rate version of somebody else." —Judy Garland
GIF of the Day: