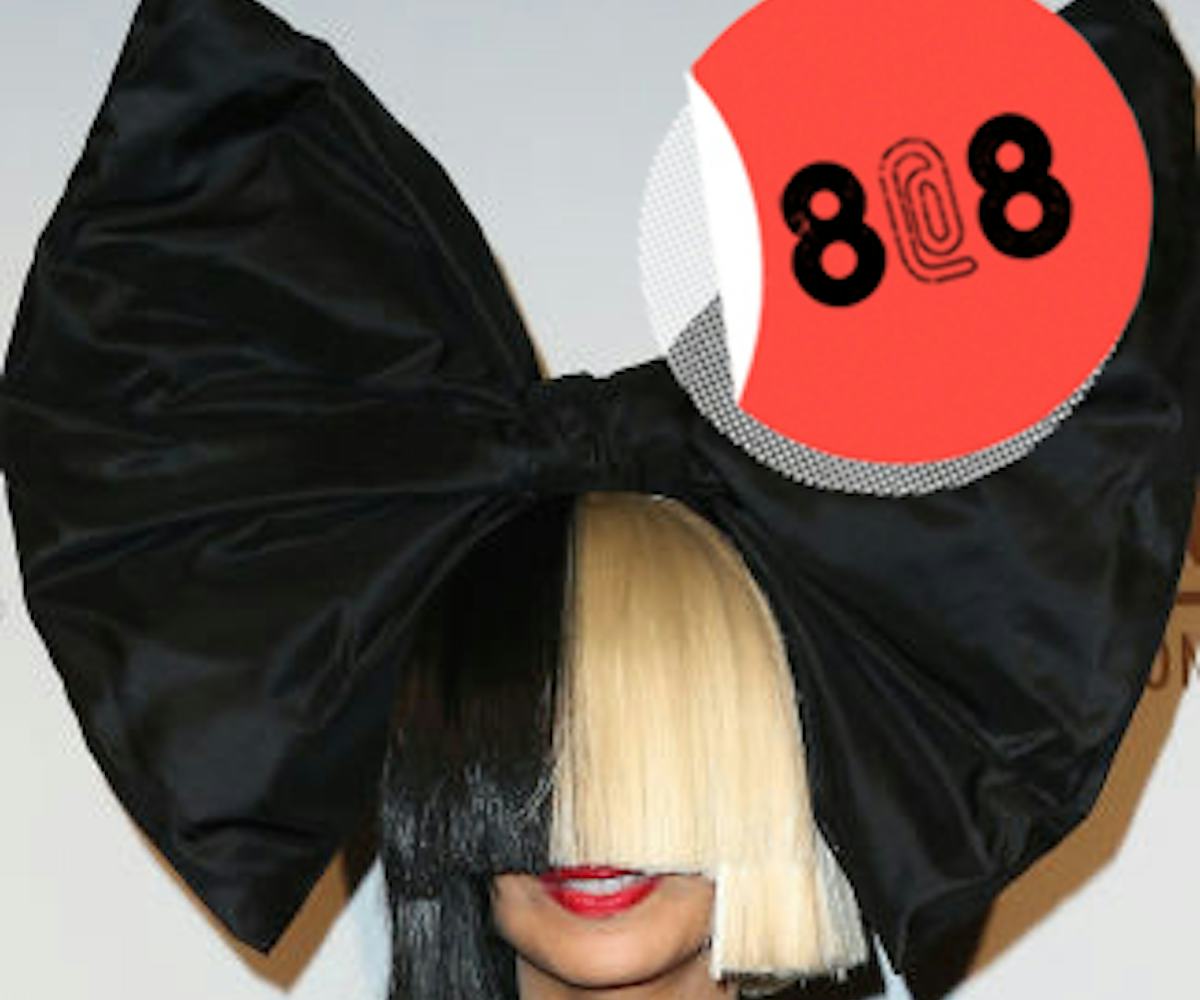 Photo by Frederick M. Brown
8@8: Your Morning Scoop
remember what sia looks like without a wig?
Today is...
National Drink Wine Day! Bottoms up.
News of the Day:
+ We all love the Grammys (or at least pay attention to its drama), but, sometimes, the magic happens after the curtain comes down. Sia shared a rare intimate moment at Katy Perry's Spotify Creators after-party, where the singer posed sans wig alongside Missy Elliott. Not surprisingly, she looked stunning.
+ Our next Supreme Court Justice might be radically different from the late Antonin Scalia—specifically, an African-American woman. A Care2 petition to nominate Michelle Alexander, award-winning author of The New Jim Crow: Mass Incarceration In The Age Of Colorblindness, is gaining major traction on the interwebs. As a political activist who's well-versed in history, law, and discrimination, she may just be the "indisputably qualified" jurist Obama is looking to appoint. 
+ Beverly Hills: That's really where Weezer wants to be. The nerd rockers are returning to their roots with their new single, "L.A. Girlz," off April's upcoming White Album. Tune in to the premiere via Zane Lowe's Apple Music show.
+ One big leap for ABC, one...well, even bigger leap for TV. ABC Entertainment Group has just named Channing Dungey its new president, making her the very first black woman to take charge of a major television network. Who knows, maybe this will lead to some long-overdue changes, like more diverse and equitable programming.
+ Rising pop queen Charli XCX showed up at MoMA PS1 this weekend. Barefoot and bathrobed, she premiered a dark and trippy new track titled "Too Many Omens." This is the second single Charli has released ahead of her mysterious new album. Will it be featured on the long-awaited Sucker follow-up? Only time will tell. Bump the track below:
Deal of the Day:
Cuyana, the high-end brand that embodies a sleek "less-is-more" mentality, just released a line of minimalist leather saddlebags. Browse the timeless collection here.
Advice of the Day:
"When you change something like your hair, the whole world changes also." - Jillian Hervey of Lion Babe
GIF of the Day: