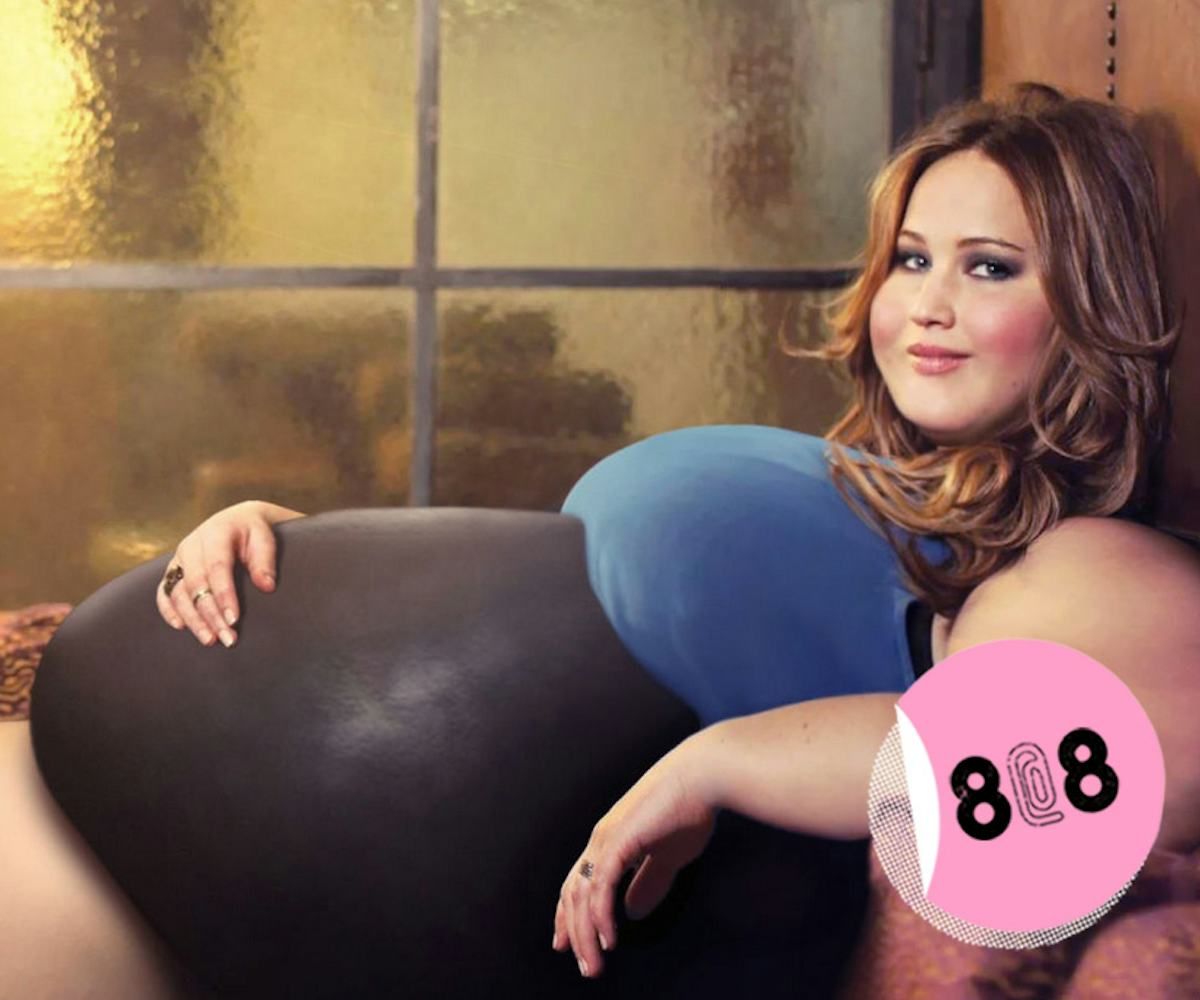 photo via news dog media
8@8: your morning scoop
an artist photoshopped celebs to look overweight.
Today is...National Single Tasking Day. The first and only task of the day? To figure out exactly why this holiday exists.
News of the Day:+ Pussy Riot released the video for their first English song, "I Can't Breathe." Of course, it's super cool, very morbid, and totally necessary; watch it here.
+ Taylor Swift and Kanye West went to dinner together last night. That is all. 
+ If you thought all the editors running around sub-zero temperatures sans tights was bad, well, Jay Z would probably do the same. The rapper is now a street style star and clearly loving it.
+ Have you ever wondered what your favorite celebrities would look like if they were overweight? Oh, you haven't? Weird, because 20-year-old artist David Lopera photoshopped your favorite celebrities (Jennifer Lawrence, Emma Watson, Katy Perry, Rita Ora, and more) to look more full-figured. It's an interesting concept, but also raises a few issues: Why does it matter what these women weigh to begin with? And why are we all so fascinated with distorting others' body image?
+ Tom Ford is officially working on his second feature film. His directorial debut, A Single Man, was nominated for an Oscar. 
Deal of the Day:Get 30% off on-trend GoJane clothes when you use the promo code NYLON30R.
Advice of the Day:"We R Who We R." - Kesha
GIF of the Day: