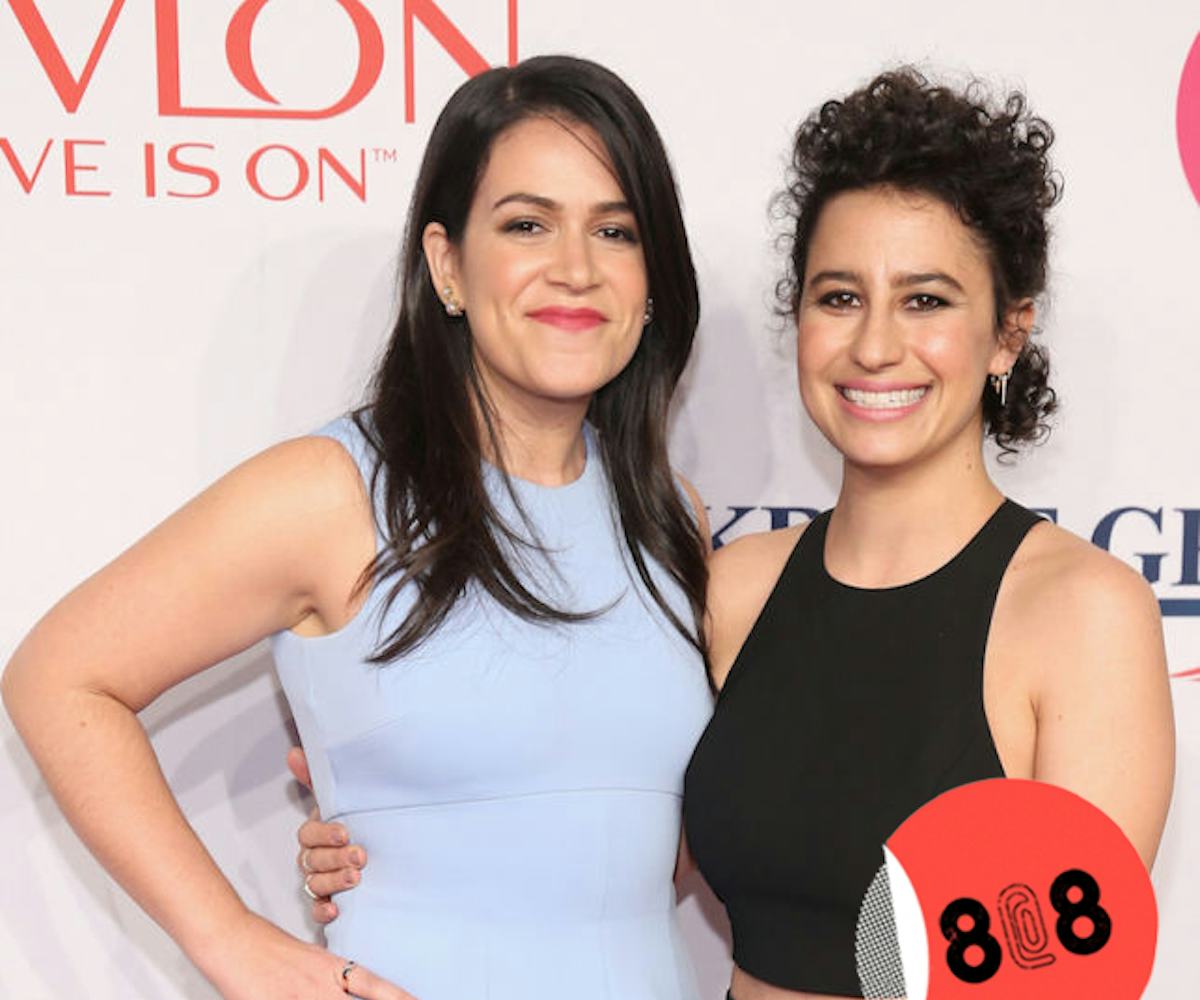 Photo by Neilson Barnard/Getty Images.
Today is...
Groundhog Day!
News of the Day:
+ Just when you thought the girls behind Broad City couldn't get any more badass, Abbi "The Genteel Janitor" Abrams and Ilana "The Bush with the Kush" Wexler dropped a sweet wrestling teaser for Season 3. Watch your favorite stoner babes duke it out (sort of) while you get pumped for new episodes starting February 17.
+ Twin Peaks fans rejoice. According to reports, Naomi Watts and Tom Sizemore are allegedly joining the series' Showtime revival cast, alongside Lynch who will once again appear in his recurring role as Chief Gordon Cole. 
+ Eternally creative designer, artist, director, and DJ Heron Preston has just launcehd on online marketplace called HPC Trading Co. The new e-commerce platform is dedicated to limited-edition art objects and rare collectibles, as well as self-made pieces by Preston. So far, you can surf the site for classic turtlenecks, hard-to-find Nikes, urban workwear jackets, and handmade furniture.
+ Can't decide between New York and LA? Strita x Fool's Gold are here for you. Strita, the California-based lingerie brand, is partnering with Brooklyn record label Fool's Gold to unveil a delictably urban, matching racerback and boy shorts set. These polyester mesh and spandex pieces are designed for modern women from coast to coast, so you don't have to assign your loyalty to one or the other. 
+ As always, Annie Leibovitz killed it with her all-female cover for the upcoming issue of Vanity Fair. The portrait features 13 of Hollywood's most stunning actresses including Jennifer Lawrence, Brie Larson, and Cate Blanchett, all dolled up in elegant black gowns. We approve.  
Deal of the Day:
Say 'yes!' to two more lines of produce-inspired beauty products: Yes To Coconuts and Yes To Natural Man. The green brand's new moisturizers, face wipes, cleansers, and soaps are available now on yestocarrots.com.
Advice of the Day:
"In the end, there will be a final product that others might consume, but the process of creation belongs to you." - vlogger SoSonia
GIF of the Day: