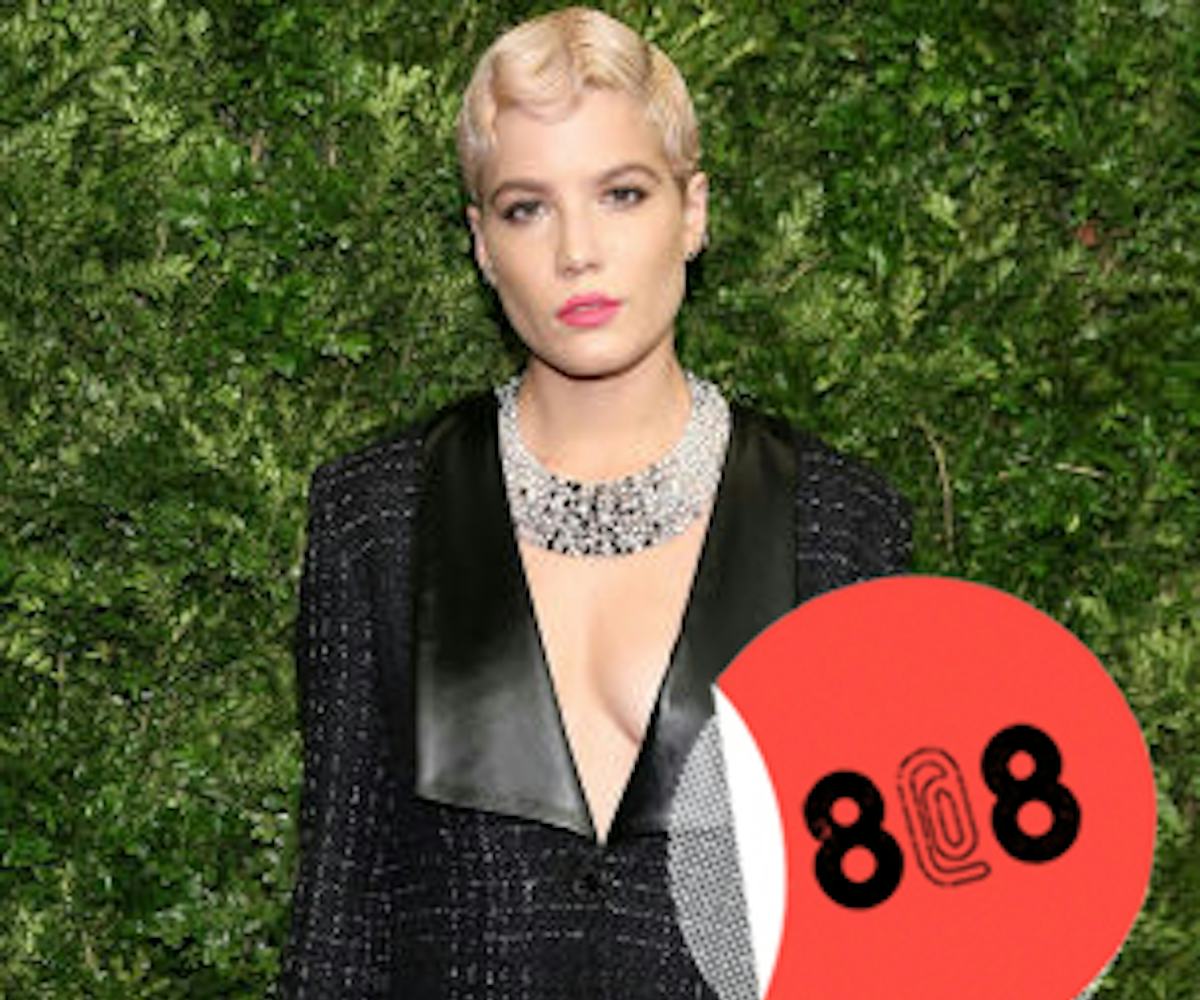 Photo by Neilson Barnard/Getty Images.
8@8: Your Morning Scoop
halsey told her fans to stop abusing her
Today is...
National Pistachio Day!
News of the Day:
+ Halsey's fans don't take no for an answer—and that has led to some overly rude messages on social media about the singer refusing to meet them. Rather than ignore their comments, Halsey directly addressed the crowd of fans as she walked out of the BBC Radio 1 building. The "Colors" singer asked her fans to not call her f*cked up and to stop being mean to her, informing them of her crazy schedule. Watch the video below to hear Halsey's full message.
+ Cue Kelly Clarkson's "Miss Independent." As the star of Calvin Klein's latest ad campaign, Kendall Jenner has placed a major focus on how her Calvins empower her as a woman. In some behind-the-scenes videos, the model is asked to define what makes a woman strong and she replies with, "I think a strong woman is independent, don't need no man, can like walk into a room by herself and not be bothered and can go anywhere by herself and not need a million people around her—I think that's a really strong woman."
+ Adidas has finally claimed its iconic black stripes for good. The company's European branch announced that the athletic brand now has the ability to rightfully dispute any parallel stripe shoe trademark registrations made by other labels. 
+ Looking for a trippy new music video to jam to? Esperanza Spalding has just released a new video for the song "One," featured on her newest album Emily's D+Evolution, officially out March 4th.
Deal of the Day:
Kith, an athleisure brand favored by celebs like Hailey Baldwin and Gigi Hadid, is releasing its latest women's collection this Saturday. The collection is called Kith Women's Chapter 2 and will feature everything from athletic-inspired apparel to accessories. Just another easy way to empty your pockets this weekend.
Advice of the Day:
"Music isn't for the eyes, it's for the ears." - Adele
GIF of the Day: