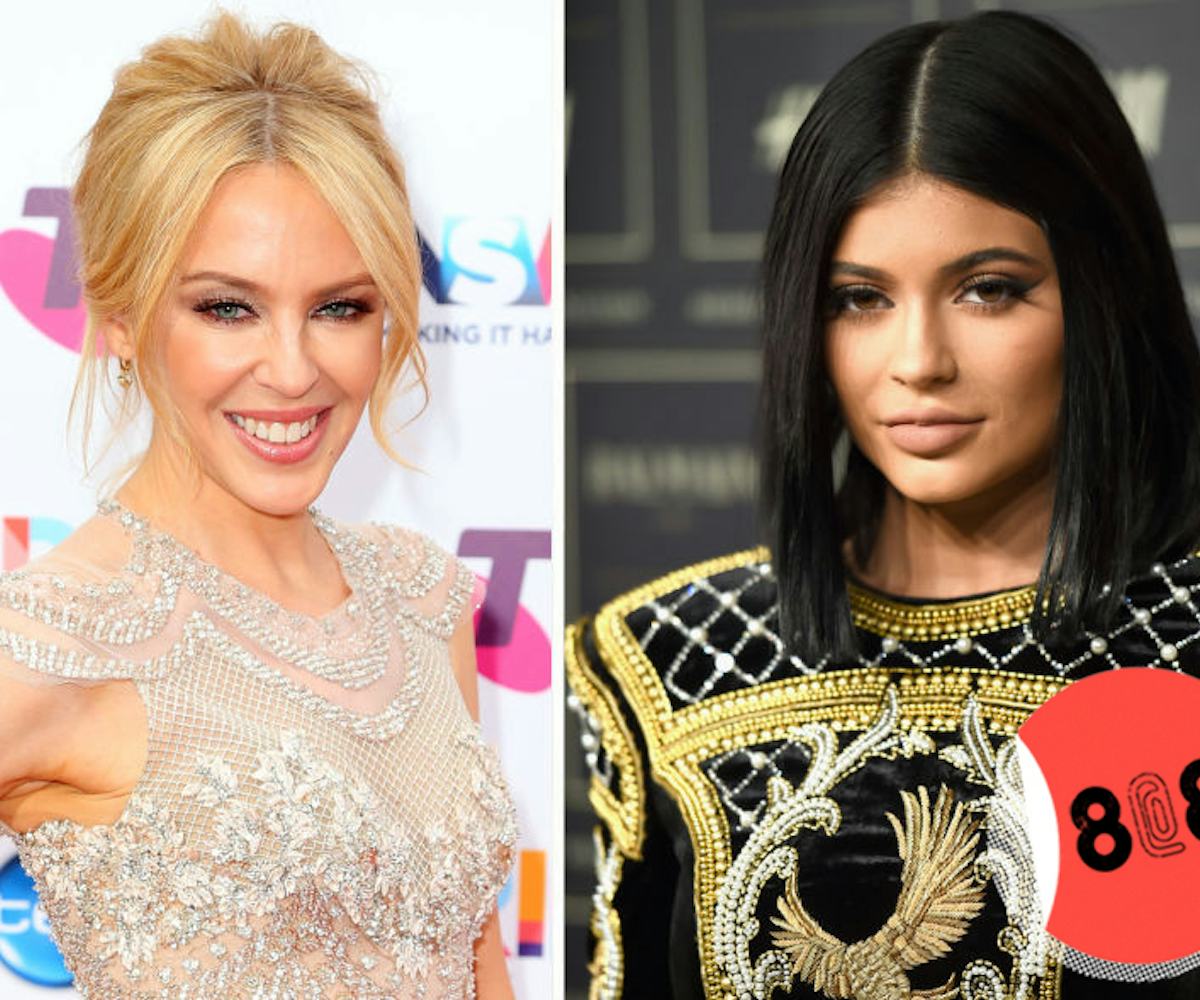 Photos by Dimitrios Kambouris and Graham Denholm/Getty Images
Today is...
Leap Day!
News of the Day:
+ Kylie Minogue is taking Kylie Jenner to court after the 18-year-old attempted to trademark her first name. Jenner submitted an application to the U.S. Patent and Trademark Office last year. Minogue's team has filed an opposition on the grounds that approving the application would cause confusion to both of their brands, among other problematic things.
+ MSNBC has officially decided to part ways with Melissa Harris-Perry. Following her walking off her program, Harris-Perry sent an email to her co-workers about how "worthless" the network made her feel as a minority.
+ Zendaya Coleman threw a surprise party for her fans at Black Tap in New York City. Sour power milkshakes were consumed.
+ Aaron Carter has officially endorsed Donald Trump for President of the United States. Is this as bad as Chris Christie? We can't decide. Aaron, oh Aaron... What are we going to do?
+ Corinne Bailey Rae is back! Watch the music video for "Been To The Moon" off her upcoming album The Heart Speaks In Whispers.
Deal of the Day:
Get free shipping with your $50 purchase at Fresh.
Advice of the Day:
"There are people who dislike you because you do not dislike yourself." ―Chimamanda Ngozi Adichie
GIF of the Day: