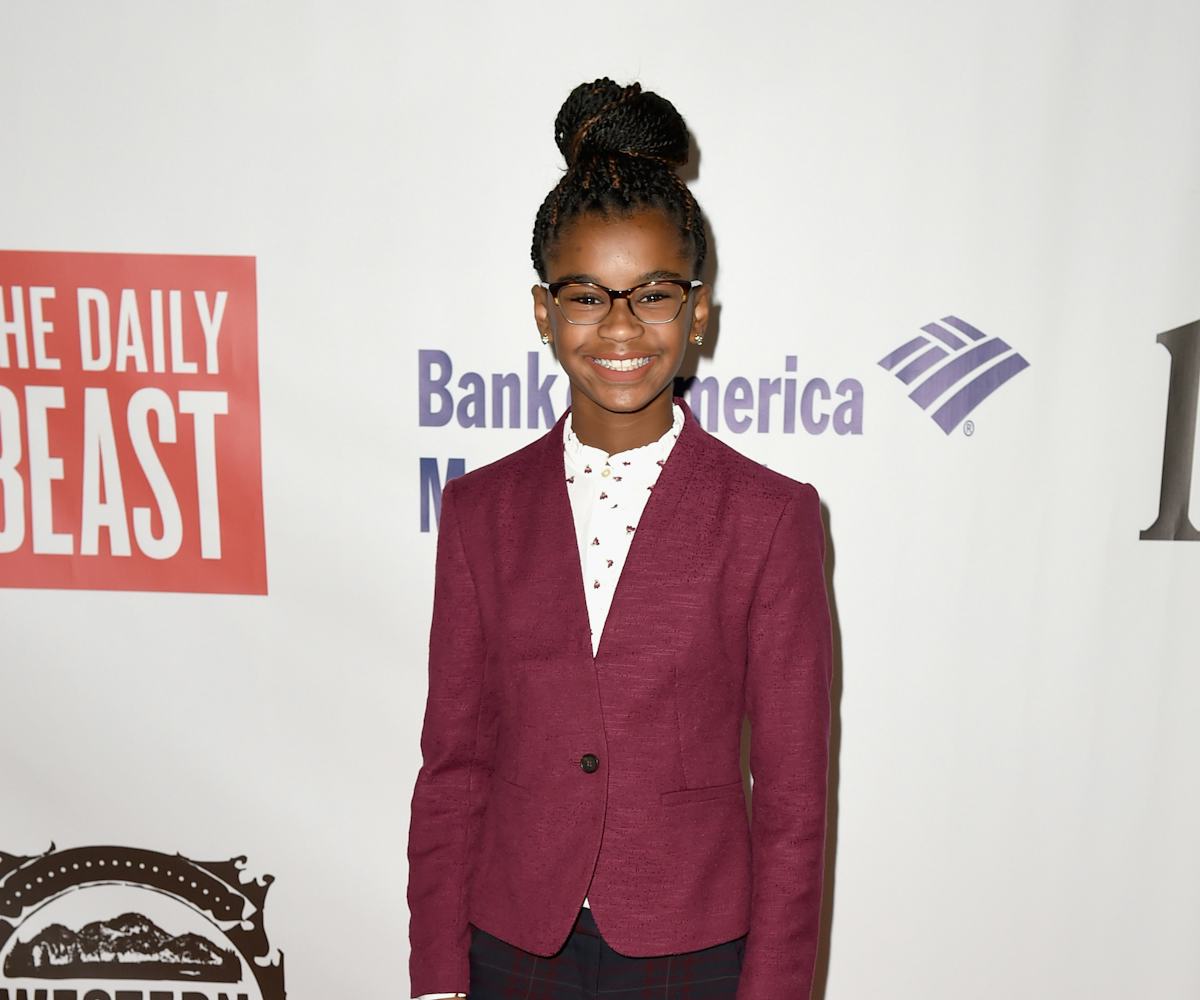 Photo by Gustavo Caballero / Getty Images
8@8: Your Morning Scoop
Marley Dias is writing a book… at 12 years old!
Today is...
Bubblegum Day!
News of the Day:
+ Marley Dias, the 12-year-old behind the #1000BlackGirlBooks project, has decided to keep inspiring us by writing a book herself. If you haven't heard of #1000BlackGirlBooks, it was a book drive Dias started to collect 1,000 books with black girls as the main characters (she now has a collection of 8,000 books). Her new book will be a non-fiction life guide for young girls ages 10 and up.
+ Time to buy all of those albums you wanted. Bandcamp has announced that it will be donating all of its proceeds today to the American Civil Liberties Union (ACLU). In addition to that, Wet will be headlining a "No Enemies To The Left" ACLU benefit concert tomorrow at NYC's Brooklyn Bazaar. The lineup features various musicians, comedians, and speakers. It looks like the ACLU is getting some major love this weekend!
+ Proenza Schouler chose digital over print for their latest spring 2017 campaign. Zoe Ghertner shot the video with the brand's vision of freedom and movement. Check out the dreaminess, below.
+ Nurx will be giving away birth control for free through the end of the month. New users can download the app and use the promo code "AlternativeFacts" at checkout to get $45 in credit toward birth control. Can we get a "Hell yeah?"
+ Audi just dropped the cutest Superbowl ad, and it's all about girl power! It's called "Daughter" and focuses on equal pay in the workforce. Check it out below.
Deal of the Day:
Valentine's Day is around the corner and, in honor, Pressed Juicery launched a new juice and freeze flavor today: Strawberry Almond. In addition to trying the new flavor, customers can send a free mini two-ounce juice gram voucher to their special Valentine, choosing from Strawberry Almond (joy), Citrus 2 (friendship), or Roots 3 (love). After doing so, the sender will also receive their own free mini two-ounce Strawberry Almond they can use in-store to redeem their juice gram. Sounds like the perfect V-Day gift to us.
Advice of the Day:
"Forget about the fast lane. If you really want to fly, just harness your power to your passion." —Oprah Winfrey
GIF of the Day: