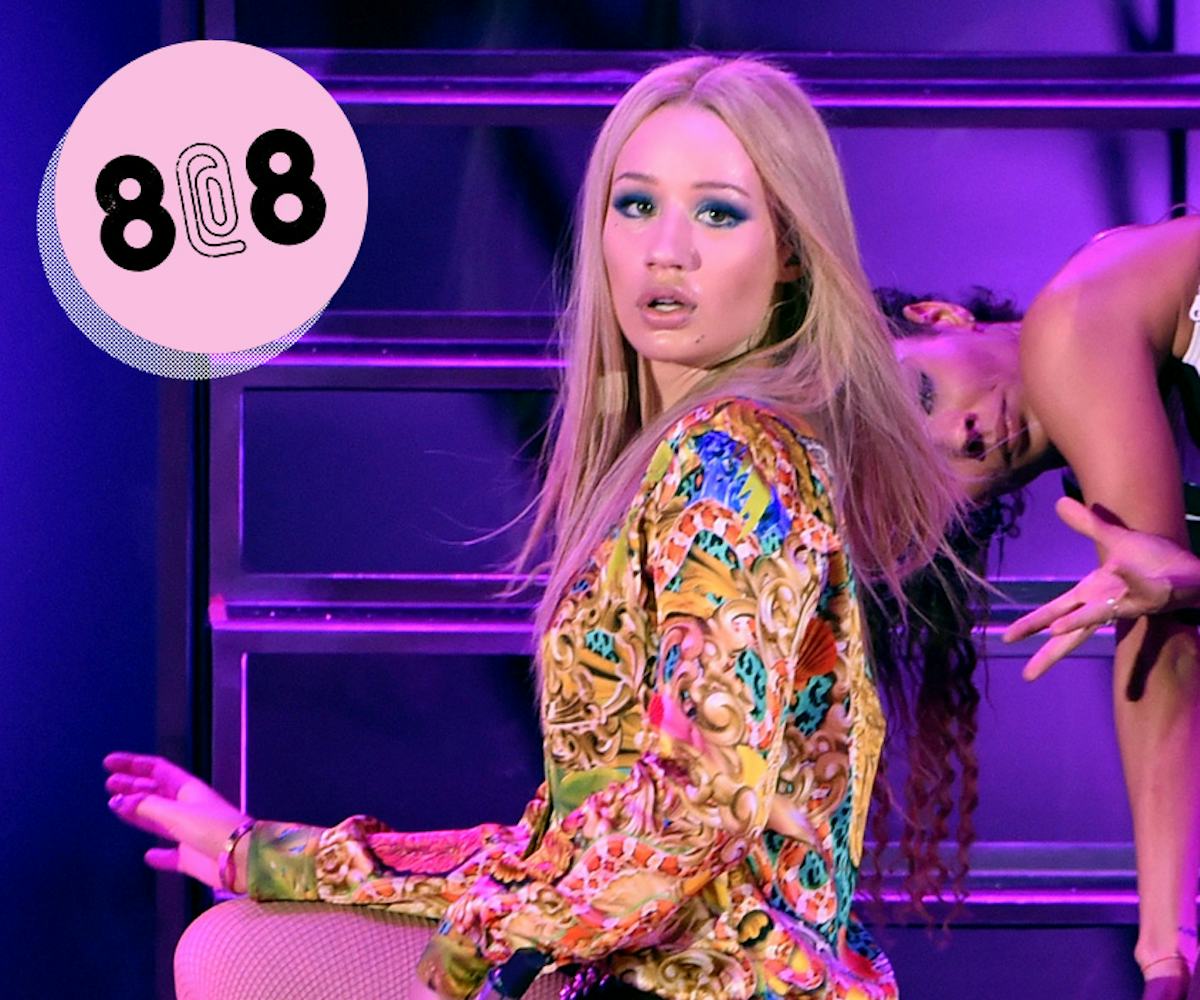 photo via getty images
8@8: your morning scoop
iggy azalea collaborates with one of your favorite singers.
Today is...
Cranky Co-Workers Day. On a Monday. Something tells us we could have predicted this one either way.
News of the Day:
+ Drake posted three new songs on his website. So despite the aforementioned holiday, your office might just be going up on a Monday (morning).
+ Attention all former Twitpic users: Your photos are now saved. Initially, the company and all photos shared using the service were going to be a thing of the past. But a last-minute acquisition by Twitter changed all of that. So your embarassing '09 photos will live on the internet forever. 
+Finally you can shop Santigold's super awesome sophomore sock collection for Stance. Inspired by (and titled) "High Points in History," designs include Big Daddy Kane, Egypt and Aliens, and The Chase.
+ RIP Jack Bruce. We'll always remember the former Cream bassist for bringing some great tunes into our lives. Our thoughts are with his family and friends.
+ Iggy Azalea and MØ teamed up to create a pretty kickass song. "Beg For It" will be featured on Azalea's upcoming album Reclassified, but you can listen to it here right now. 
Deal of the Day:
Sandro's having an online sample sale, so you can get up to 40% off select FW14 pieces. (Score!)
Advice of the Day:
"Just because someone has more qualifications than you doesn't mean they're better than you. We live in the age of technology, so you can Google anything you don't know how to do. The only thing you can't Google is how to be creative and unique." - Grimes
Gif of the Day: