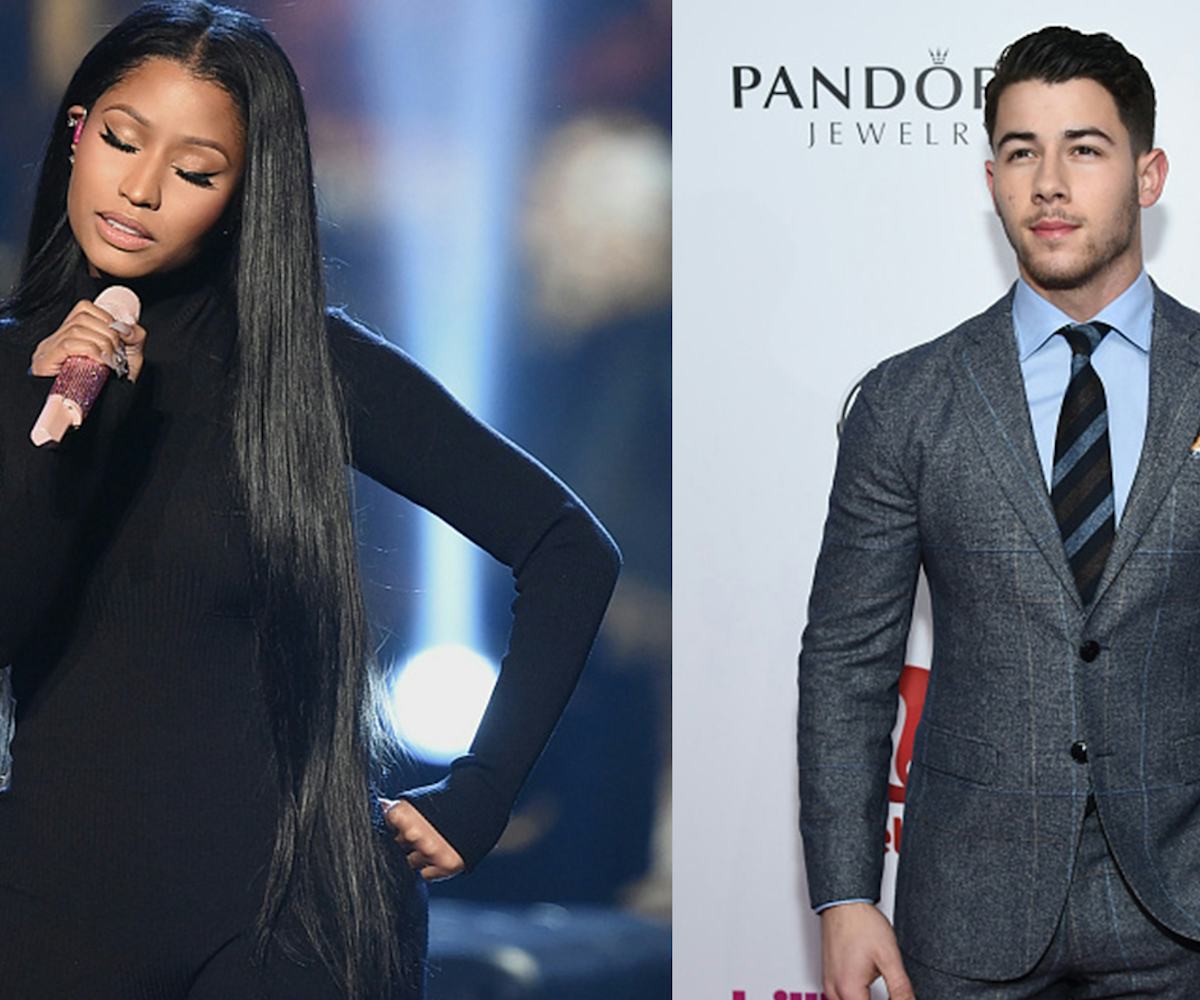 Photos via Getty Images
8@8: Your Morning Scoop
Nicki Minaj + Nick Jonas have a hot collab on the way
Today is...
National Pharmacist Day!
News of the Day:
+ Whether or not you're a fan of Fifty Shades of Grey franchise, there's no denying the appeal of motion picture soundtracks. Following in line with Zayn Malik and Taylor Swift's collab for the Fifty Shades Darker, "I Don't Wanna Live Forever," Nicki Minaj and Nick Jonas are on deck with a duet. Other artists on the soundtrack include Halsey, John Legend, Sia, and Tove Lo.
+ Wondering why Sasha Obama wasn't in attendance for her father's farewell address to the nation? Turns out that she has a good excuse. She couldn't get out of taking an exam the next morning, so she had to stay home and study in Washington. Apparently, there are no exceptions at Sidwell Friends School, not even if you're the president's daughter.
+ Victoria Beckham wrote a letter to her 18-year-old self for British Vogue, and it's absolutely heartbreaking. In it, she gives herself advice on how to survive a life in the spotlight and gets deep about everything from body image and marriage to style and beauty.
+ Scream Queens is reportedly in consideration for a third season. Fox executives are still debating about renewing the series, but ratings won't necessarily determine whether or not they decide to bring it back.
+ Syd The Kid would like to re-introduce herself, making her first step into the spotlight with a video for "All About Me." Syd's solo album, Fin, drops on February 3 via Columbia Records.
Deal of the Day:
Ban.do and bing bang collaborated on the most fun jewelry collection ever. Ranging from $50 to $130, each piece helps spread more positivity and empowerment.
Advice of the Day:
"Find people who will make you better. " —Michelle Obama
GIF of the Day: