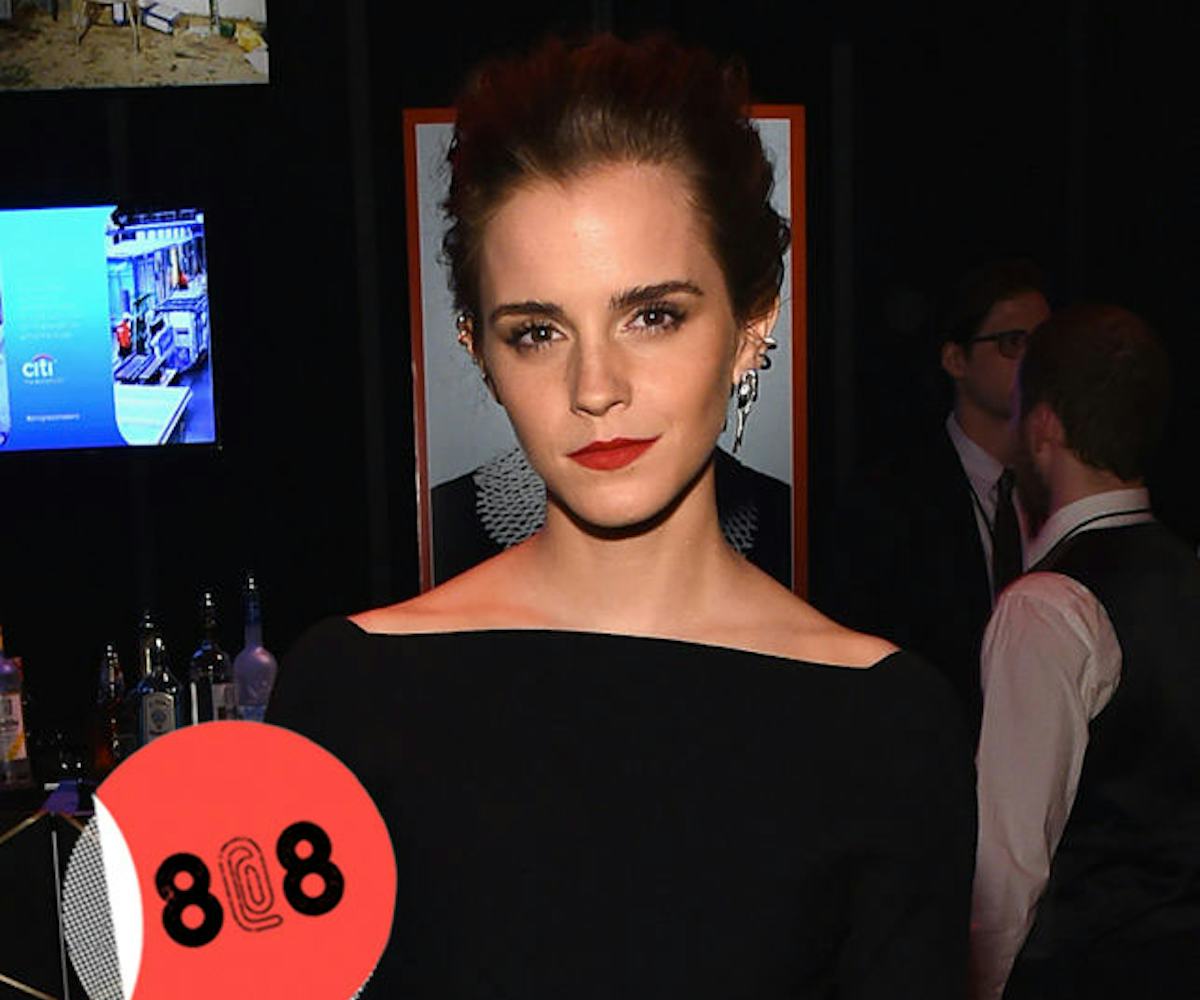 Photo by Larry Busacca/Getty Images.
8@8: Your Morning Scoop
emma watson started a feminist book club
Today is...
National Rubber Ducky Day!
News of the Day:
+ Emma Watson started a feminist book club which you can join via Goodreads, and it has already surpassed 82,000 members.
+ In tour news, hip hop artist Tinashe has just announced a world tour for February through May with UK's Snakehips, and synth-pop project M83 have announced a North American tour in April through June, including multiple festival stops. Major Lazer will be playing a free show in Cuba this March, making them the first US musical act to perform in Cuba since diplomatic ties have been restored.
+ Sasquatch! has announced their lineup for the Memorial Day Weekend music festival, feauturing acts such as The Cure, Florence & The Machine, M83, and Grimes.
+ Kill two birds with one stone. Get your daily fix of hot dudes and adorable kittens at the same time on this amazing Instagram account.
+ Check out Taiwanese rapper Aristophanes' new track of her debut EP No Rush To Leave Dreams here.
Deal of the Day:
Shop The Re-Edition Collection at Tommy Hilfiger, featuring pieces inspired by iconic '90s designs from the brand.
Advice of the Day:
"I like to control everything, and you cannot control everything. You have to at some point say, 'I let go and I'm going to let the cards fall where they fall'—For a control freak, it's hard." - Naomi Campbell
GIF of the Day: