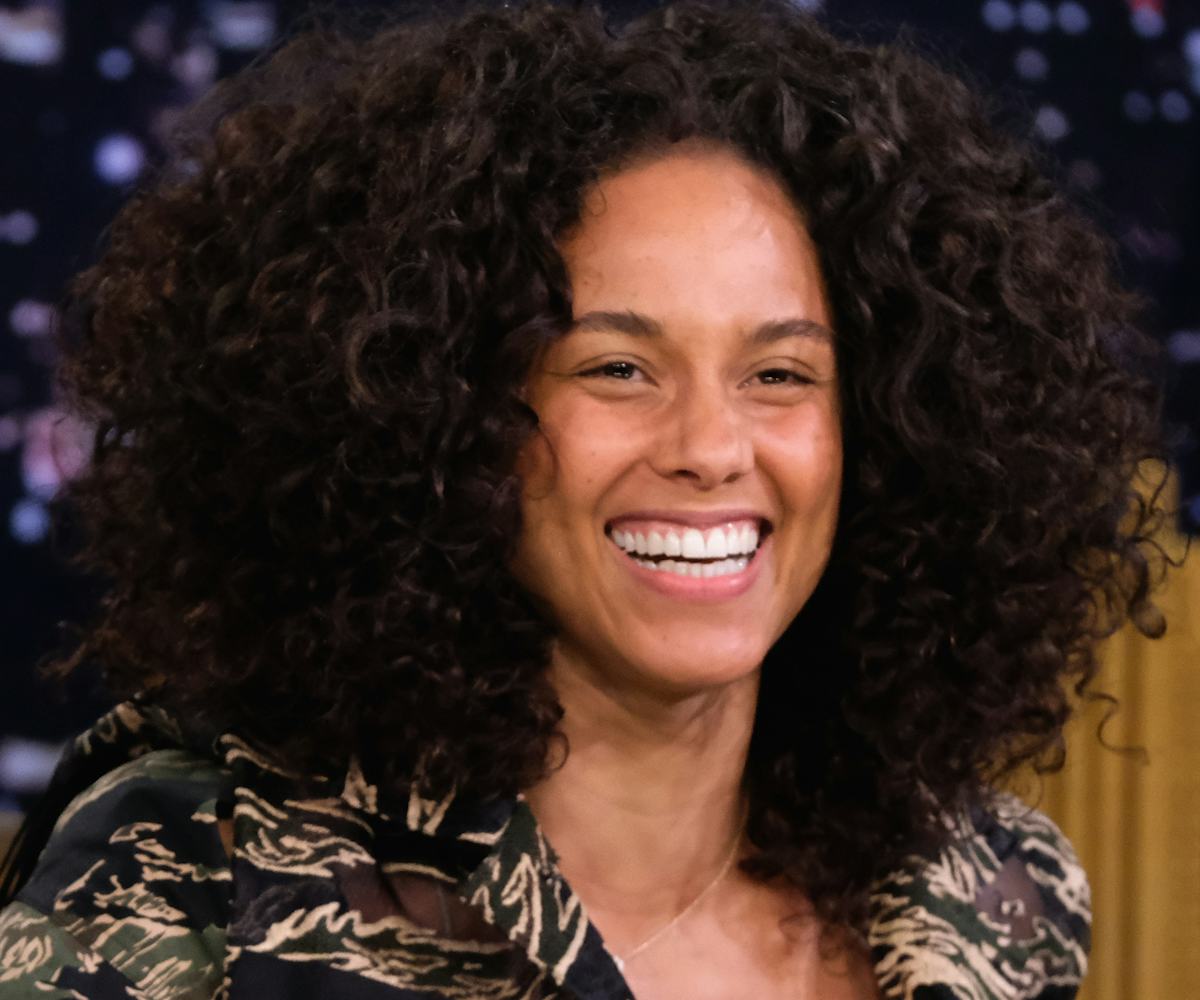 Photo by Theo Wargo/Getty Images
8@8: Your Morning Scoop
Alicia Keys appears to be makeup-free on a new magazine cover
Today is...
National Gourmet Coffee Day!
News of the Day:
+ Alicia Keys graces the cover of Allure's latest issue seemingly sans makeup. While she's been famously makeup-free for some time now, we're excited to see this movement make it to the cover of a beauty magazine. While there's no claim that she's actually barefaced made by Allure (so, okay, there might be a subtle bit concealer or mascara thrown into the mix), Keys looks gorgeous. 
+ Facebook is officially trying to read our minds. The social network is apparently hiring a team of neuroscientists to build a "brain-computer interface." What exactly is that, you ask? Well, it would be a social media platform that allows users to communicate by actually reading their thoughts. Creepy.
+ Zoë Kravitz has long been a style and beauty icon of ours, but her latest 'do is giving us serious inspo for trying something daring. While Kravitz is known to frequently change her hair, she's been a bleached blonde since October. That is until she debuted this baby blue heart addition to her undercut yesterday. We're pretty obsessed.  
+ The results are in from Perrier's ARTXTRA campaign, and a winner has been named. Minneapolis-based street and installation artist Eric Rieger, AKA HOTTEA, won a year-long partnership with the brand. Be sure to catch his neon geometric prints on the limited-edition packaging, set to release later this year. 
+ Just a month before leaving for tour with Vince Staples, Kilo Kush has just dropped a new video for the dreamy track "Obsessing" off of last year's debut album Reflections In Real Time. Watch her freak out while dancing through a parking garage, below.
Deal of the Day:
Now we can keep ourselves hydrated with a reminder to keep ourselves in check. Soma, the company behind beautifully crafted, sustainable glass water bottles, has teamed up with multimedia artist Tania Debono of @thewriting to create a limited-edition water bottle. The collab is a recreation of one of her earlier works, "Breathe," which serves as a subtle reminder to take a moment to do so throughout our busy days. For every $35 purchase, $5 will be donated to Charity: Water's global clean water projects. You can pick up your bottle here.
Advice of the Day:
"You know, I feel like young girls are told that they have to be this kind of princess and be all delicate and fragile, and it's bullshit. I identified much more with the idea of being a warrior, and being a fighter. I think women are scared of feeling powerful and strong and brave, and I think that's something they've got to embrace." —Emma Watson
GIF of the Day: