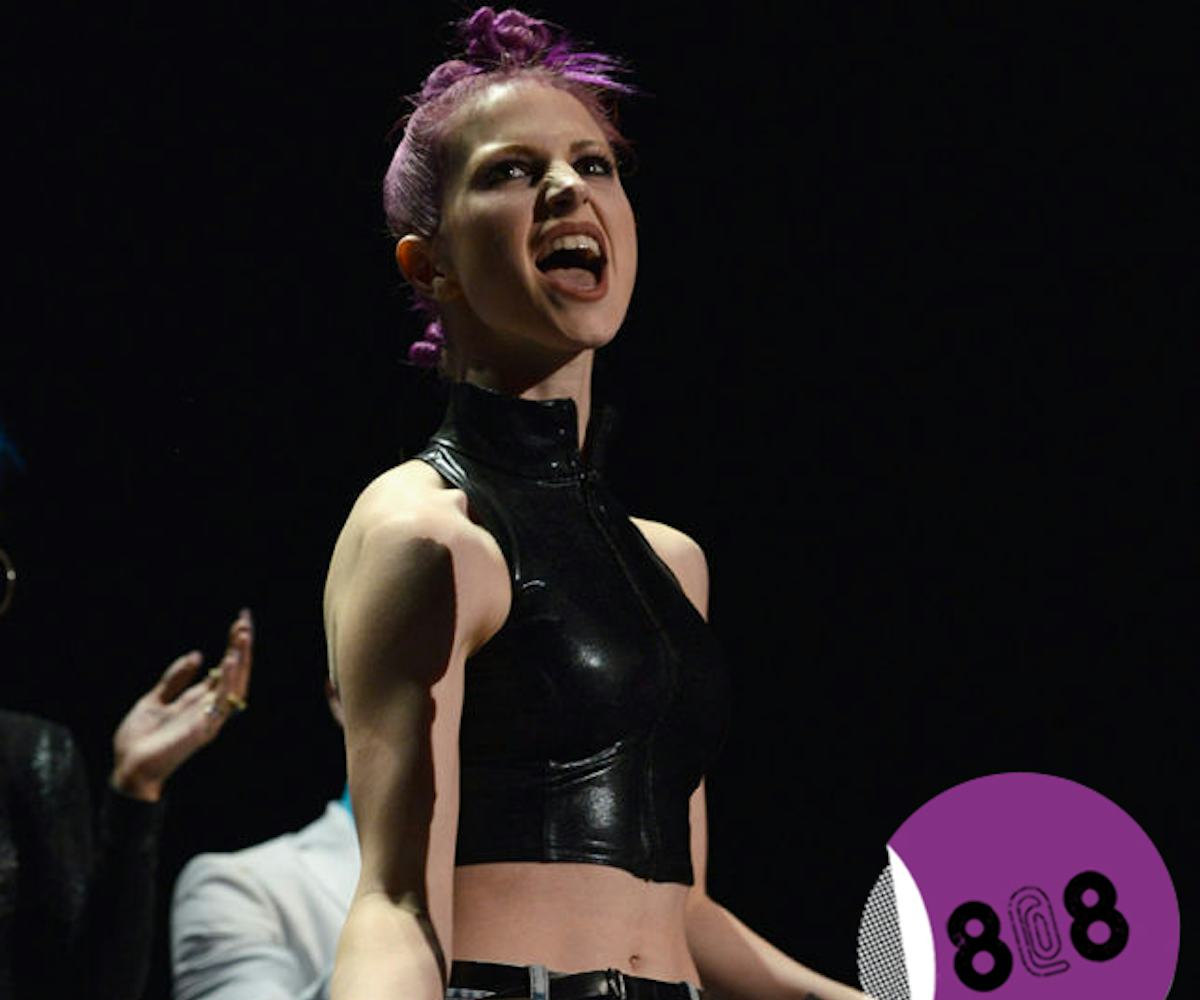 Photo by Duane Prokop/Getty Images.
8@8: Your Morning Scoop
paramore's hayley williams announces the next album's in progress
Today is...
National Hugging Day!
News of the Day:
+ Paramore's Hayley Williams announced that the band has started writing its next album, which will be the fifth since first forming back in 2004. Despite now being a two-piece after splitting with bassist Jeremy Davis this past December, the front-woman made it clear via Twitter that the show will go on.
+ Fashion meets football. The NFL and CFDA have unveiled the Super Bowl 50 Bespoke Designer Footballs, designed by fashion icons such as Rebecca Minkoff, Alice & Olivia, and Betsey Johnson, which will be up for auction through February 14. All proceeds will benefit the NFL Foundation.
+ Kode Magazine's #GenerationNoir issue has dropped, spotlighting six of the most talented young black actresses today, such as Zendaya and Kat Graham.
+ Smartphone, smartpants? Wearable Experiments has created a smart yoga pant called the Nadi Smart Fitness Pant, which not only vibrates when your form is incorrect, but rewards you with an "om" sound when you perfect it.
+ Frankie Cosmos performs "Outside With the Cuties" inside the world's largest model railroad as part of the next installment of Pitchfork's GP4K series. Watch the mesmerizing video below.
Watch this video on The Scene.
Deal of the Day:
H&M has over 1,000 items for sale for under $10—go ahead, go crazy.
Advice of the Day:
"You're only human. You live once and life is wonderful, so eat the damned red velvet cupcake." – Emma Stone
GIF of the Day: