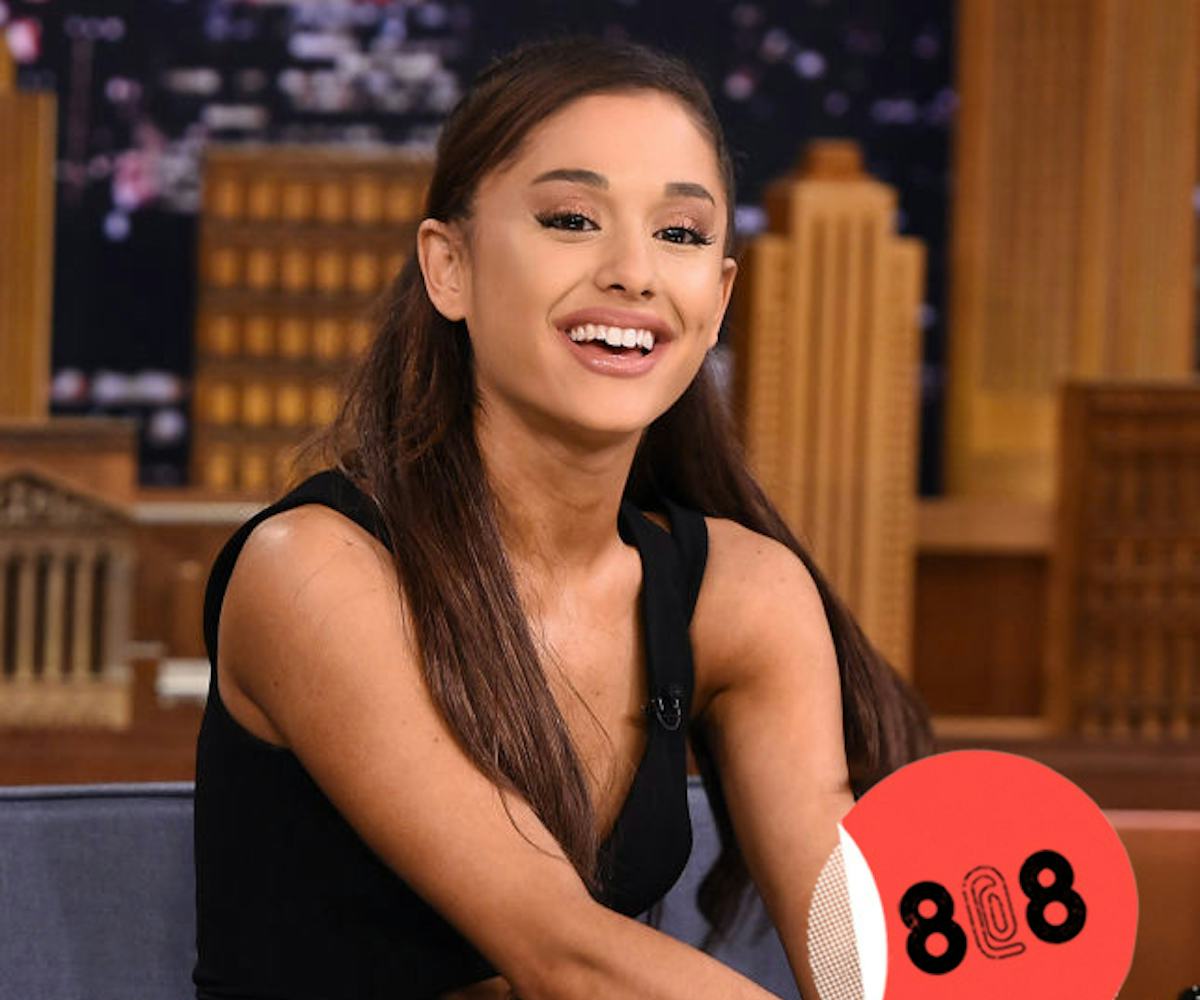 Photo by Theo Wargo/NBC/Getty Images.
8@8: Your Morning Scoop
ariana grande has a message for justin bieber…
Today is...
National Blonde Brownie Day!
News of the Day:
+ Last night, Justin Bieber left a flirty comment on one of Ariana Grande's Instagram photos. Her response? Nope! Lorde also jumped in, making the whole thing even funnier. Girl power, what's good?
+ Although the Zendaya we know effortlessly exudes confidence and encourages self-acceptance, she has since revealed that the road getting her to this point wasn't easy. The singer and actress opened up to People StyleWatch about how she shied away from experimenting with her hair out of the fear of what others would think.
+ The title track of DIIV's forthcoming sophomore album Is the Is Are has finally dropped. The band has also announced the U.S. leg of its tour, where they'll perform in New York, Los Angeles and San Francisco. 
+ Governor Andrew Cuomo announced that there are now legal regulations in place banning discrimination and harassment against transgender New Yorkers. "This is an issue of basic justice," he said in a press release. "I am proud that New York is continuing to lead the way forward." 
+ What do you get when you mix SNL's Aidy Bryant and the story of a fabric store shop girl whose daydreams tend to get the best of her? You guessed it: absolute hilarity. The short will be available on Vimeo starting February 18. The trailer will have to tide you over until then, below.
Deal of the Day:
Winter calls for layers upon layers, and cotton tees provide the perfect base for staying warm amid the dropping degrees. Embrace the effortless look and enjoy 25% off two or more tees at Madewell! 
Advice of the Day:
"I used to handle judgment that came in my own career very harshly, and it still affects me, but the difference is that I only listen to people who I truly care about their point of view. And that's the only judgment that I take seriously anymore." - Chloë Grace Moretz
GIF of the Day: