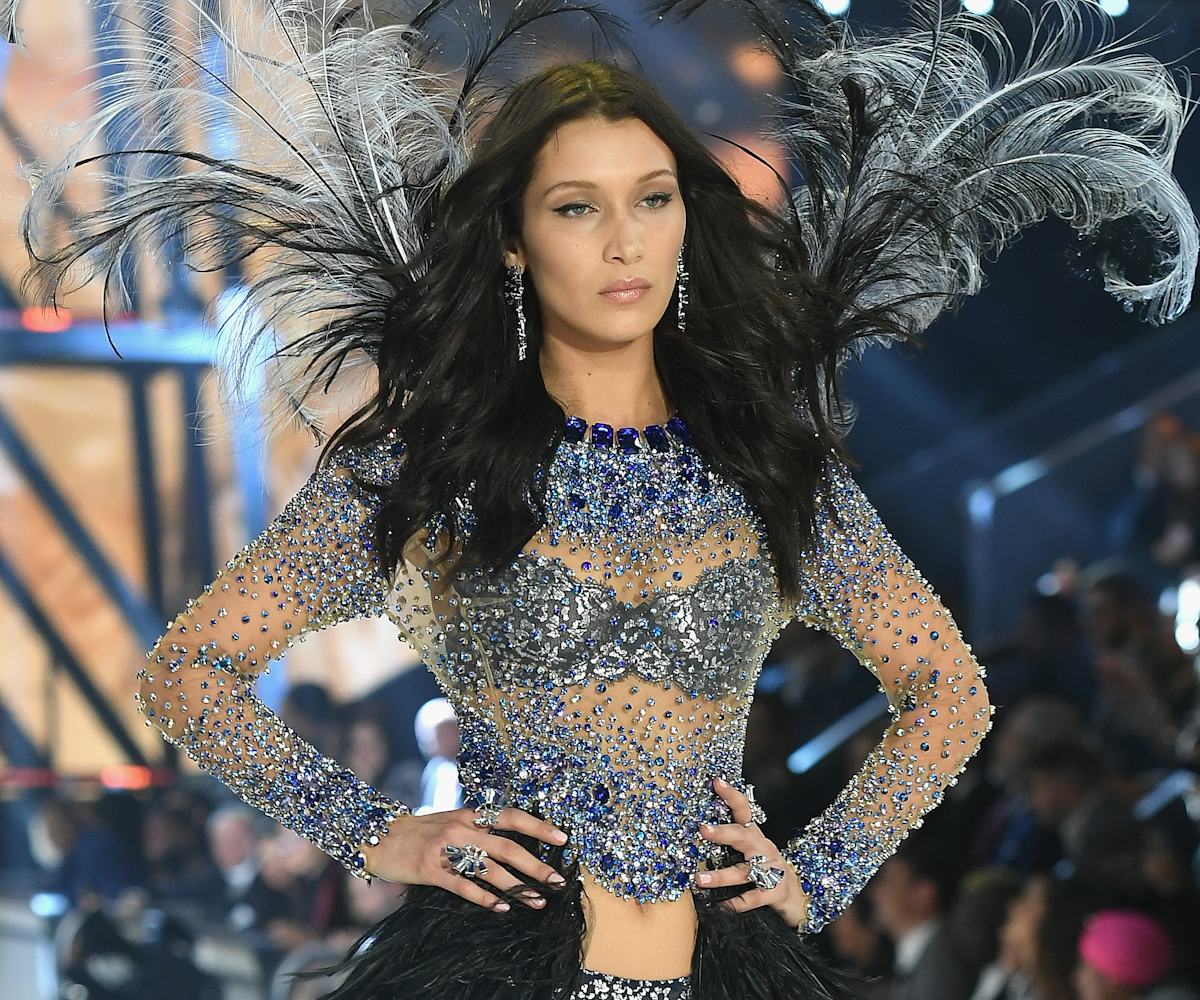 Photo by Dimitrios Kambouris/Getty Images
8@8: Your Morning Scoop
Bella Hadid is kicking off 2017 with a shiny new ad campaign
Today is...
National Spaghetti Day!
News of the Day:
+ It looks like 2017 is going to be just as major for Bella Hadid as 2016 was. The model is Karl Lagerfeld's latest muse, starring in Fendi's new campaign donning dreamy spring brocades, knits, and *gasp* pigtails.
+ While we may have to wait until this summer for Game of Thrones to return, some exciting beauty merch may be in the works. Storybook Cosmetics, the brains behind the Harry Potter palette we can't wait to get our hands on, has dreamed up yet another magical collaboration. The brand posted a mock-up of a full GoT collection: an eye palette, lipsticks, brushes, and more. Of course, they just need HBO to sell them the licensing rights in order to proceed. Here's to wishful thinking.
+ Humanity For Progress has just released a powerful PSA, along with a petition, urging members of Congress to oppose Trump and his administration. In the video, celebrities and activists from Lea Delaria to Tavi Gevinson demand Congress take a stand against Trump and his nominees, should they do harm against marginalized groups, backing up their message with the fact that the majority of Americans are against it.  Watch #StandUpForUs, below.
+ In other election-related news, an increasing number of teens are looking to move out of the country to our northern neighbor, Canada. The Associated Press reports that colleges in both Quebec and British Columbia have seen a major increase in both applications and website traffic from the U.S. since November 8. A coincidence? We think not. 
+ Antwon, Wiki, and Lil Ugly Mane have worked together in the past, and now the trio—which forms the supergroup Secret Circle—has just dropped their first track of 2017. Listen to "Satellite," below. 
Deal of the Day:
TOMS has just launched an exciting collab with artist James Goldcrown. Goldcrown, the brains behind the viral Love Wall murals seen all over NYC and L.A., has designed shoe-friendly versions of his work to adorn our favorite slide-on, in hopes of inspiring the world to spread love and peace. Both pairs are available now at TOMS.com.
Advice of the Day:
"Stay afraid, but do it anyway. What's important is the action. You don't have to wait to be confident. Just do it and eventually the confidence will follow." —Carrie Fisher
GIF of the Day: