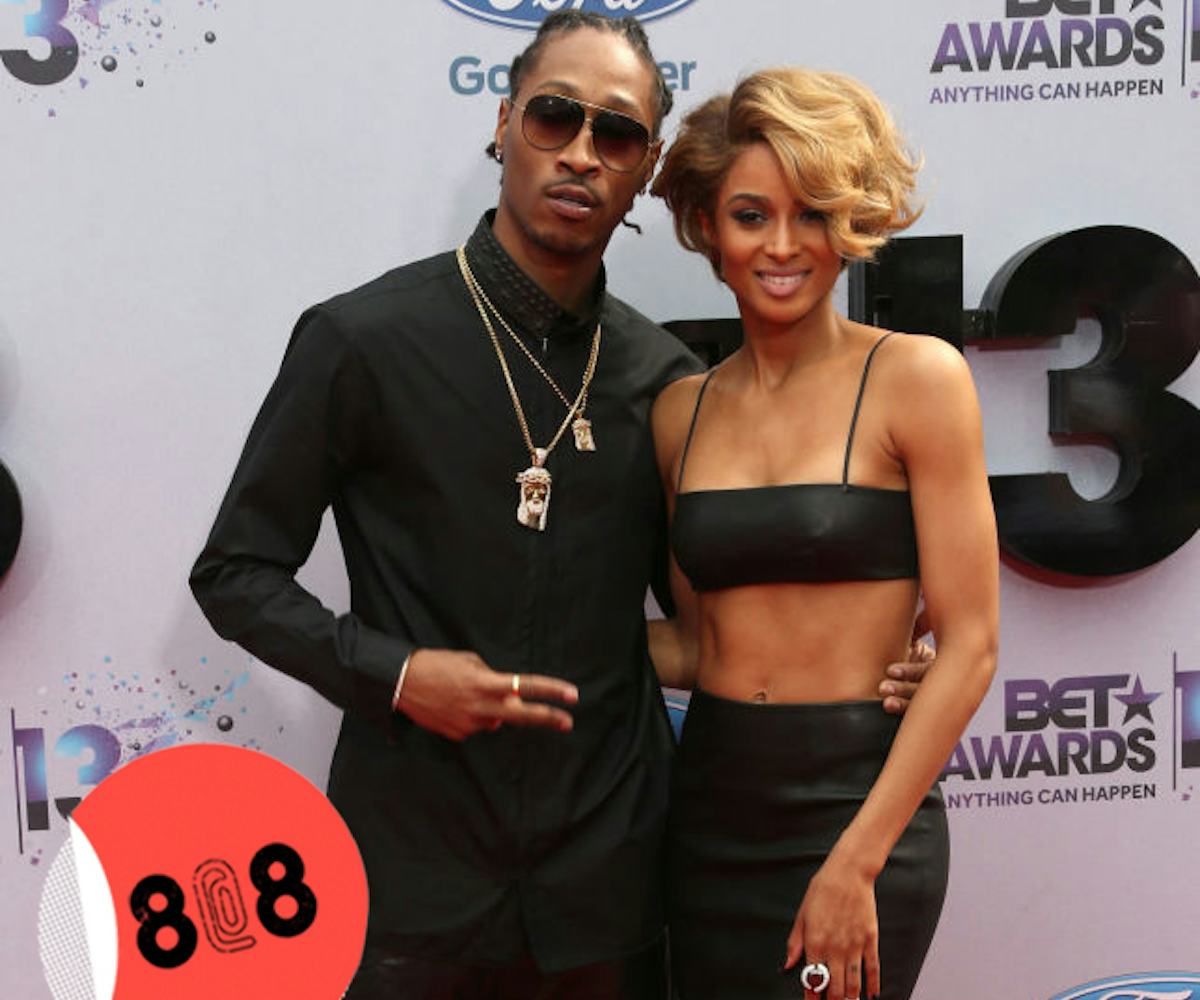 Photo by Frederick M. Brown/Getty Images
8@8: Your Morning Scoop
ciara and future have more drama
Today is...
National Whipped Cream Day!
News of the Day:
+ Ciara and Future are caught up in an intense custody battle over baby Future. The rapper claims that his ex-fiancée is restricting his access to their son. Like most grown men, he made the accusations on Twitter. There's no rush like the digital dash.
+ There's a new MP3 player marketed toward pregnant women called Babypod. In order to have the baby listen to the music from the womb, the miniature speaker must be inserted directly into the vagina. For those of you that aren't ready to have a baby yet, consider moving to Oregon—the state is officially the first to pass a new law that allows pharmacists to prescribe over-the-counter birth control to women that are 18 and older. In other words, no doctor's note necessary! New year, new rights.
+ Julia Stiles is engaged! The 2000s chick flick queen said "yes" to her camera-assistant boyfriend Preston J. Cook.
+ Grimes, Kehlani, Demi Lovato, and Halsey are a few of the badass women that made Forbes' "30 Under 30" list for music in 2016.
+ Watch the teaser for Judd Apatow's Love series before it premieres on February 19 via Netflix. A Je Suis Charlie documentary will also be coming to the streaming service this year on the anniversary of the attacks.
Deal of the Day:
Snag an extra 40% off sale items at Nasty Gal! 
Advice of the Day:
"Nothing that you do will ever feel good if you let people convince you that you have no choice." –Fiona Apple 
GIF of the Day: