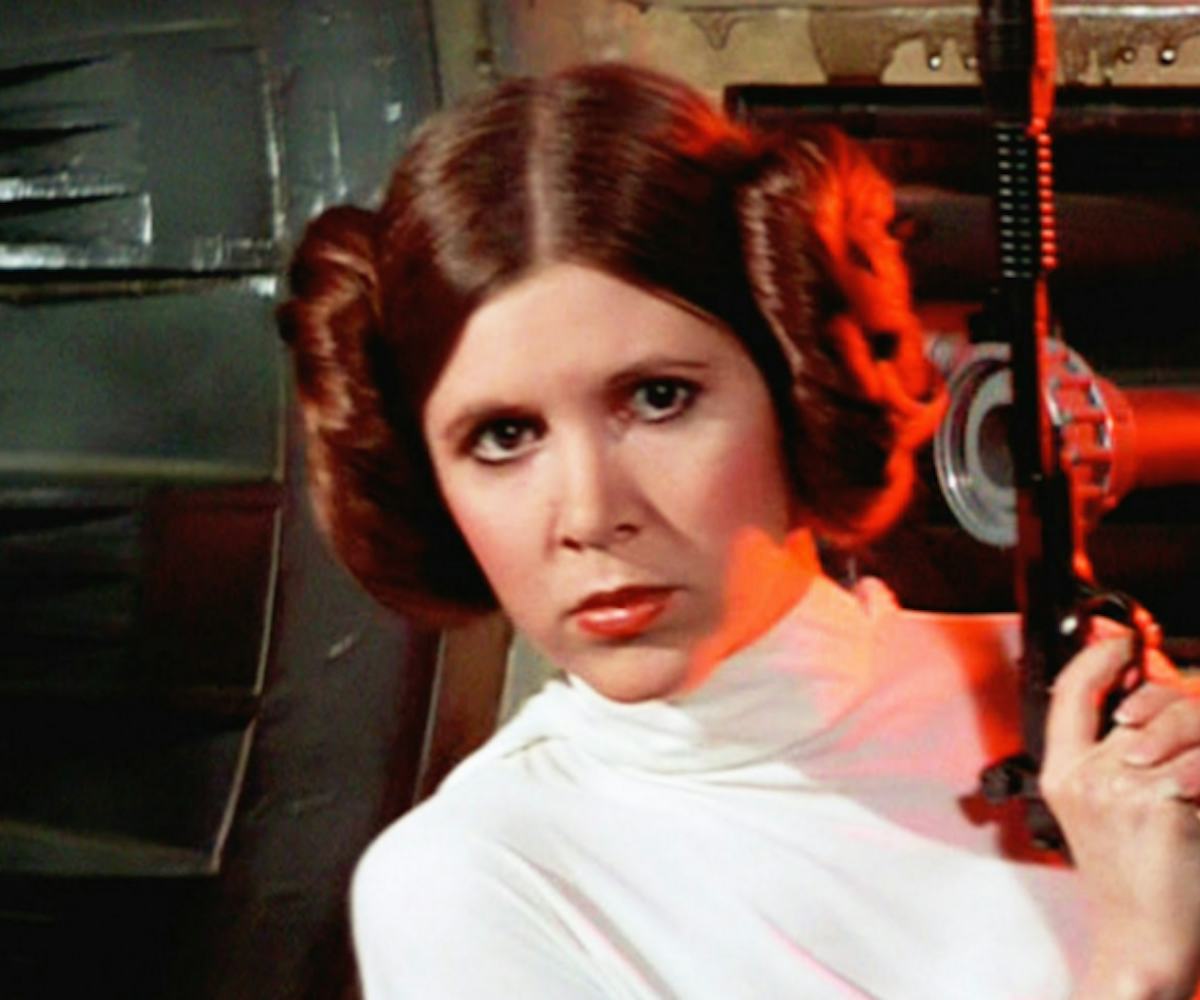 8@8: Your Morning Scoop
'Star Wars' fans want Leia Organa to get the Disney princess treatment
Today is...
National Bird Day!
News of the Day:
+ Devoted fans of the Star Wars franchise have united to demand that Princess Leia be commemorated as a Disney princess following the tragic death of actress Carrie Fisher. Supporters of the cause can sign the official petition here. May the force be with them!
+ L'Oréal has created the world's first smart hairbrush with Kérastase Hair Coach Powered by Withings. The hi-tech product is supposedly capable of scoring hair quality, monitoring the effects of various care routines, and minimizing damage.
+ Kleenex is making its way into the beauty business with a new line of skin-care products. The brand is introducing Exfoliating Cushions that come complete with a refillable dispenser for only $9.99.   
+ Your favorite cookie might switch up because the Girl Scouts are adding new flavors to the roster. This year, customers can get their hands on two versions of S'mores, which are described as "a new crispy graham cookie double dipped in yummy crème icing and finished with a scrumptious chocolatey coating" and "a crunchy graham sandwich cookies with creamy chocolate and marshmallowy filling." Double the options, double the yum!
+ Adamn Killa and Ryan Hemsworth teamed up for a track called "Commas," and the video is literally out of this world.
Deal of the Day:
X-girl and Opening Ceremony just dropped the coolest collab ever. (Seriously, Sporty Spice would be so proud.) Shop the entire collection exclusively at Opening Ceremony right now.
Advice of the Day:
"Women have been trained in our culture and society to ask for what we want instead of taking what we want. We've been really indoctrinated with this culture of permission." —Ava DuVernay
GIF of the Day: