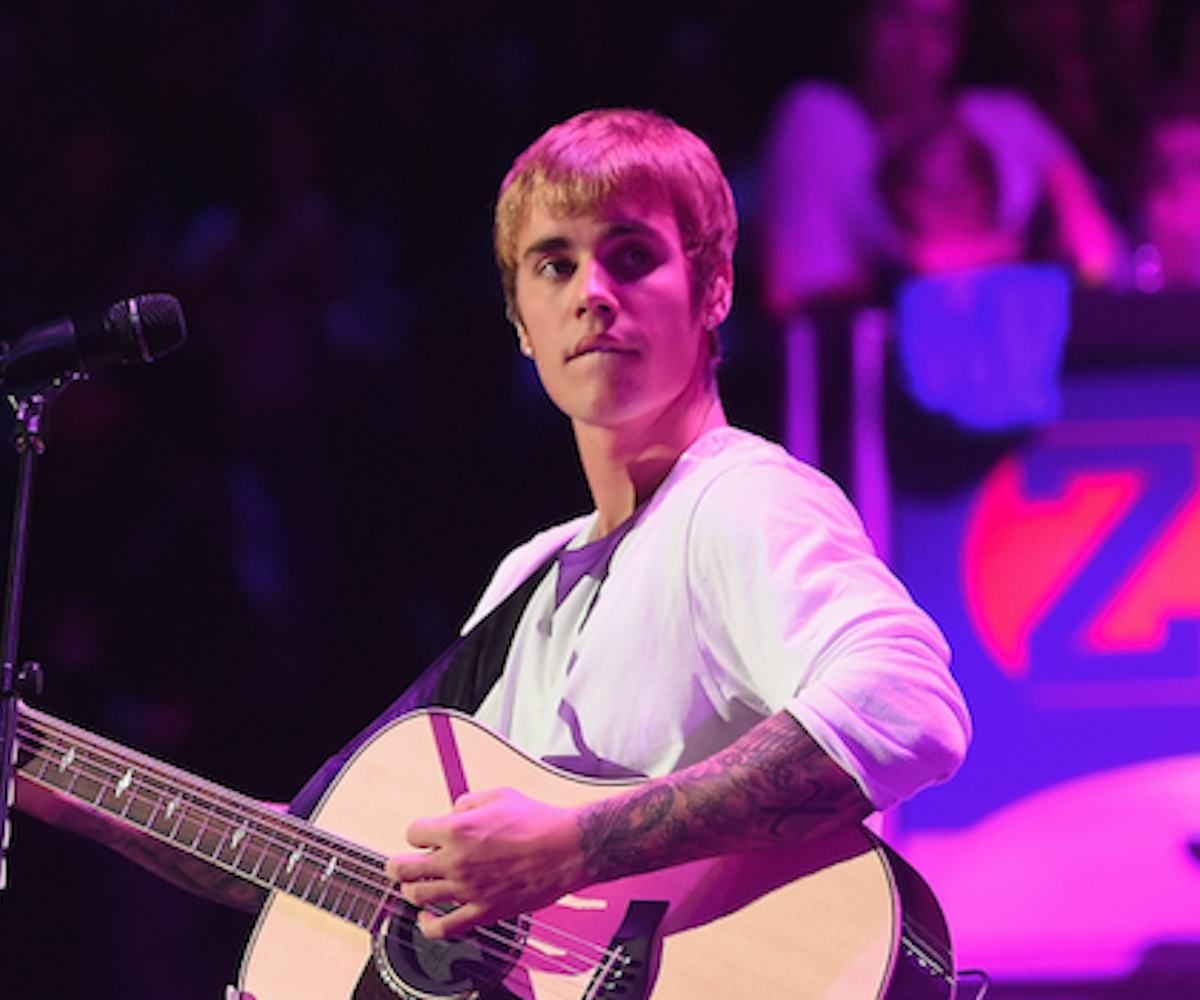 photo by Nicholas Hunt/getty images
8@8: Your Morning Scoop
A museum is dedicating an entire exhibit to Justin Bieber
Today is...
National Screenwriters Day!
News of the Day:
+ A museum in Justin Bieber's hometown is dedicating an entire exhibit to celebrating his journey to stardom. Approximately 50 to 70 mementos from Bieber's life will be featured in an exhibit called "Steps To Stardom" at the Stratford Perth Museum in Ontario on February 18. The exhibit was put together by the museum's curators and Bieber's grandparents, Diane and Bruce Dale, who provided the museum with the personal items. So, if you're into seeing Bieber's hockey bag, microphones, or personal letters (including one from Michelle Obama), this opening might be one to keep on your calendar.
+ In-N-Out's newest menu addition in nearly 15 years is something totally unexpected. The Daily Bulletin confirmed that the chain will now be serving hot chocolate made from Ghiradelli cocoa, hot water, and topped with mini marshmallows. It's a change we didn't see coming but totally appreciate. Drink up!
+ Tyler The Creator's new collaboration with Converse will make you forget all about the chilly winter weather. The rapper took to Twitter to showcase three new colorways for his floral Golf Le Fleur x Converse collection, which will be available January 18. Peep them, below.
+ M.A.C and Jeremy Scott are teaming up to bring you the brightest and boldest makeup collection ever. M.A.C x Jeremy Scott features a variety of matte, satin, and frosted lip, eye, and cheek products. But that's not all—the collection pays homage to musical expression and comes packaged in the form of boom boxes, CDs, and cassette tapes. The collection ranges from $35 to $98 and will be available online and in select stores starting February 8.
+ Rita Ora and Liam Payne are gearing up to drop a track together. The duo teased a video of their time in the studio while recording their new single, "For You," which will appear on the new soundtrack to 50 Shades Freed. Hear a snippet of the romantic pop banger, below.
Deal of the Day:
Lush just launched not one, not two, but 17 new vegan bath oils for you to soak your troubles away in. The new drop includes a heart-shaped one made of sandalwood and violet leaf called "Polyamorous," a macaron-shaped one made of citrus and olive leaf called "Revelations," and many more. Prices range from $5.95 to $12.95 and you can get your own here. 
Advice of the Day:
"I am my own sanctuary and I can be reborn as many times as I choose throughout my life." —Lady Gaga
GIF of the Day: