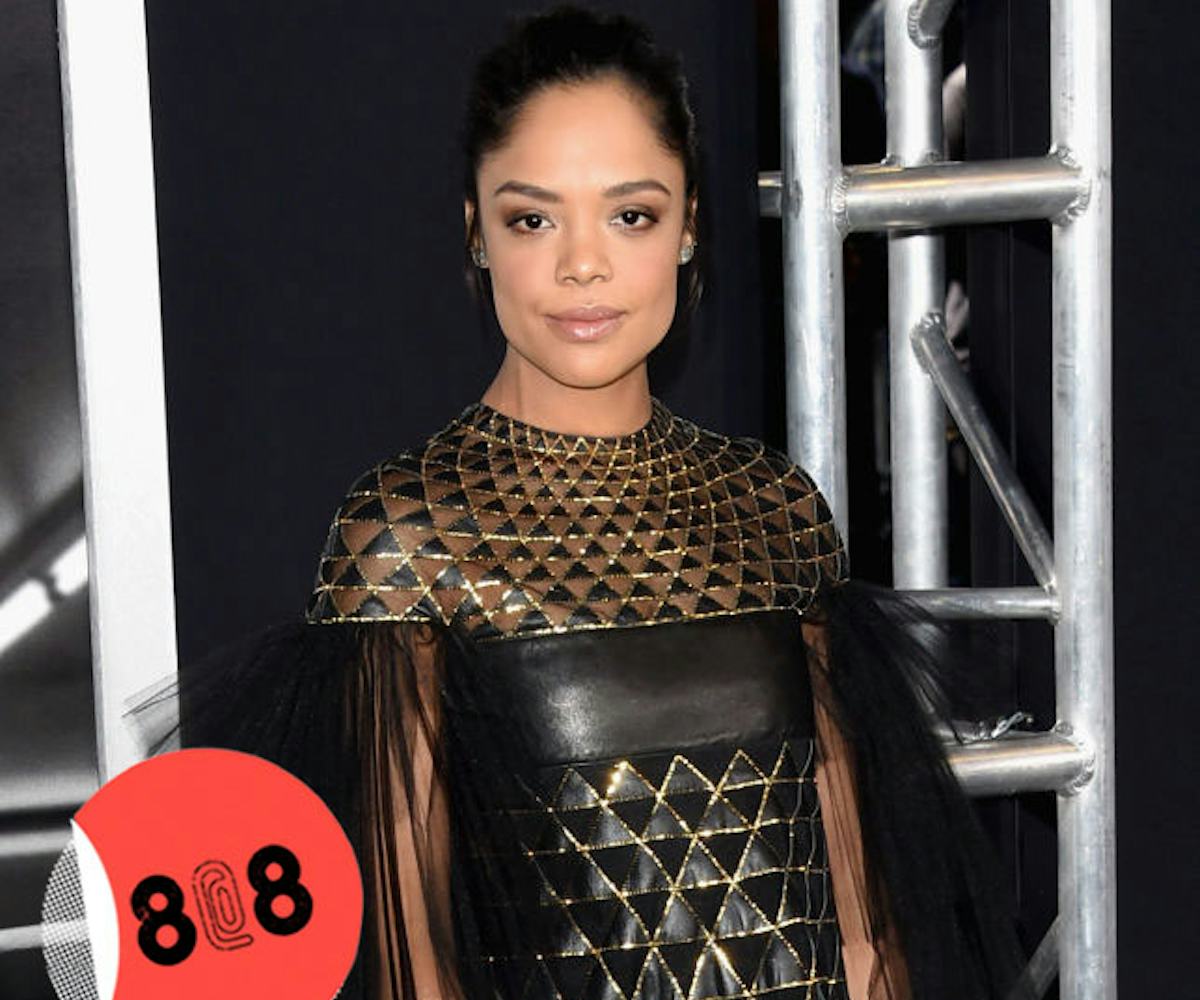 Photo by Jason Merritt/Getty Images
8@8: Your Morning Scoop
tessa thompson is in good casting company
Today is...
National Shortbread Day!
News of the Day:
+ Tessa Thompson has been cast alongside Natalie Portman and Gina Rodriguez in Alex Garland's film adaptation of Jeff VanderMeer's book Annihilation.
+ The world's first smart bra has arrived! OMbra—a product of San Francisco's OMsignal—measures women's biometrics. Pre-order the tech-driven support item for $150 here.
+ Have you always struggled to understand how some people can just fall asleep anywhere? Now, you don't have to because you can become one of those individuals, thanks to the Hypnos Sleep Hoodie. In an effort to "redefine the hooded sweatshirt for sleep," this product has an inflatable pillow sewn inside of it. If this sounds like something you need in your life, support the company by donating to the Kickstarter campaign. (You get different items depending on the generosity of your pledge!)
+ James Murphy announced that LCD Soundsystem will be putting out a new album in addition to touring throughout 2016. This not a drill and this is not a reunion!
+ Listen to Matt Kivel's new song "Violets" off his album Janus due out on February 5 via Driftless Recordings.
Deal of the Day:
What's that smell? Juicy Couture's new fragrance, of course! Viva La Juicy Rosé is available now at Macy's for $94.
Advice of the Day:
"There's no one particular road that will lead you to success. I think everybody will find it differently." –Marina Diamindis
GIF of the Day: