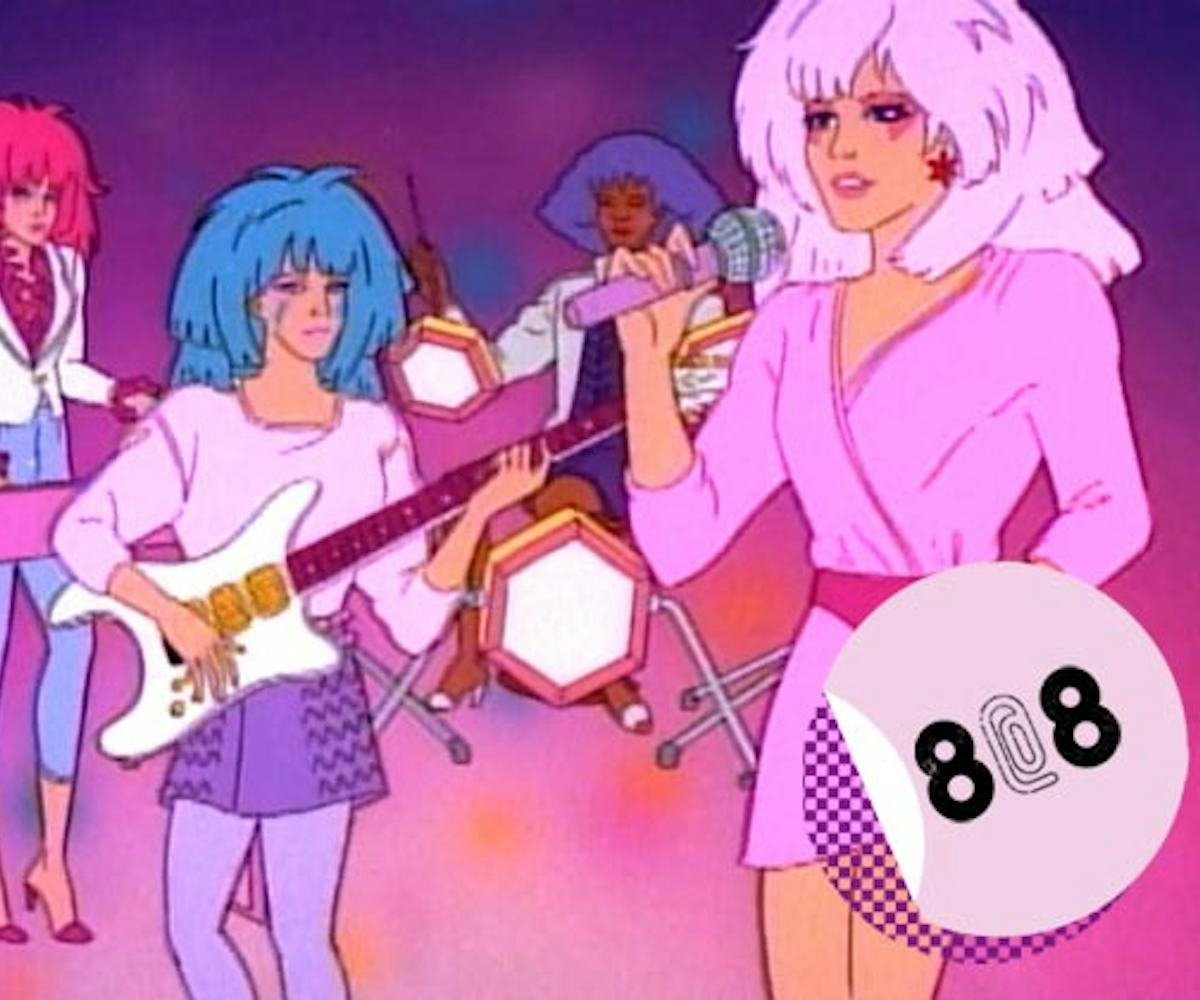 8@8: your morning scoop
there's a release date for the jem and the holograms movie!
Today is...
National Pasta Day! Grab your friends and dig your forks into a big bowl of spaghetti.
News of the Day:
+ Get psyched to see your favorite animated girl band on the big screen (even though it's still a year away) because the Jem and the Holograms movie is finally hitting theaters on October 23, 2015 (Could be worse!).
+ There are plenty of music announcements in a year that we're always on edge for. One that we always look forward to is anything related to Bonnaroo. Luckily, the festival has announced that the 2015 edition will take place June 11-14. No, it's never too early to save your glamper. (via the NYLON inbox)
+ Get your holiday wishlist out, because the Alexander Wang x H&M lookbook just dropped (you can officially shop the collection on November 6) and we're losing our minds.
+ Just in time for Halloween parties, The Fault in Our Stars actress, Shailene Woodley, teaches us how to bring out those spooky dance moves.
Deal of the Day:
H&M's new store &Other Stories opens today in New York. There's good news if you don't live there, though, because you can still score 20-percent off online (and get free shipping) until October 31st. Just use code FRIENDS
GIF of the Day:
Advice of the Day:
"I think there's this perception that if you're a studio geek—if you know loads about production, or you know loads about cameras and can direct all your stuff, or if you're a songwriter who knows loads about lyrics and stuff—then you can't get your nails done and you can't get your hair done and you can't, like, dress like this. And I just realized that that wasn't true. So when I started making music and videos, it was on my own terms." - FKA Twigs