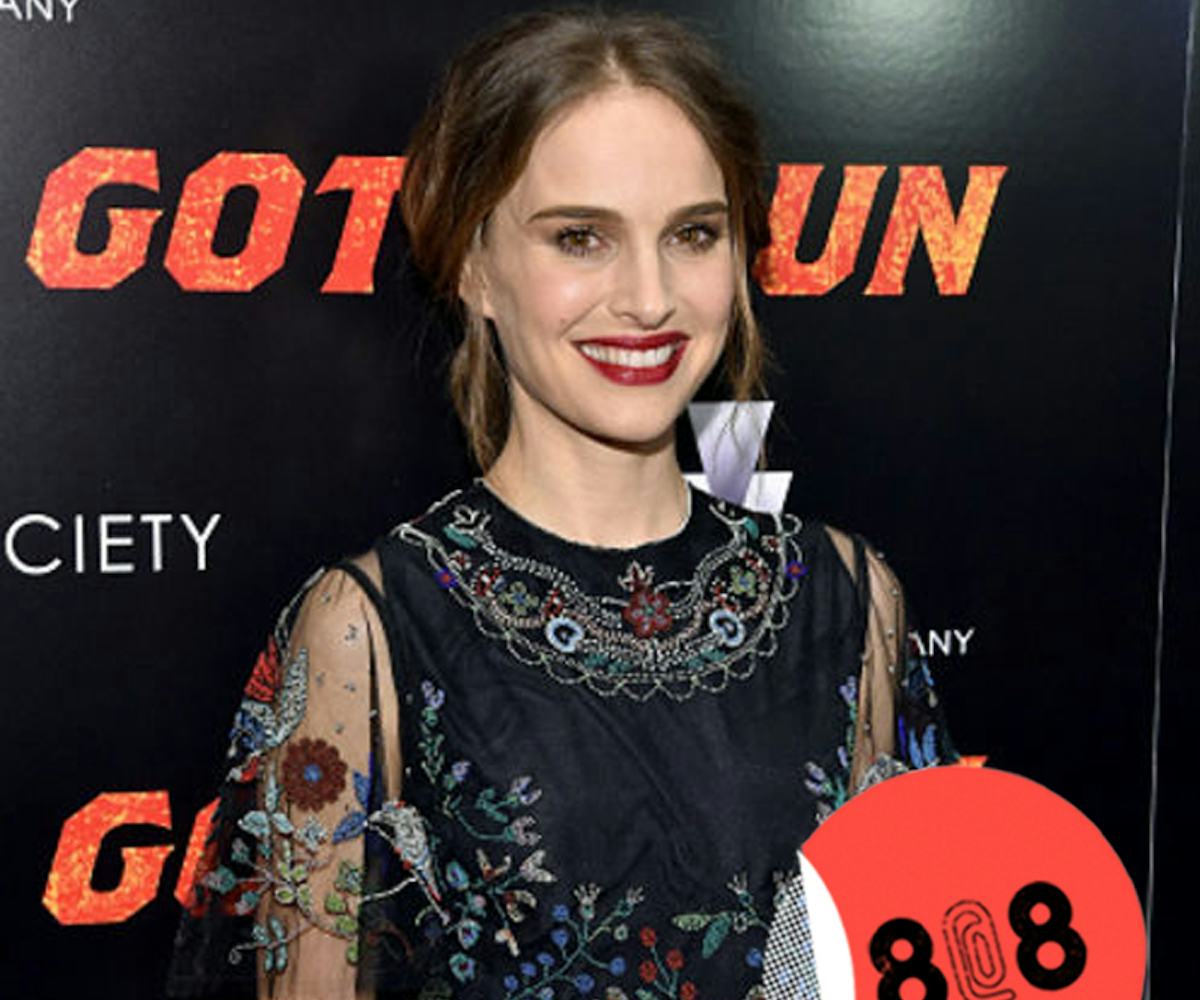 Photo by Mike Coppola/Getty Images
8@8: Your Morning Scoop
Natalie Portman gets cozy on the latest cover of 'T Magazine'
Today is...
National Gummy Worm Day!
News of the Day:
+ Natalie Portman appears on the cover of T Magazine's summer entertainment issue. Portman was shot in a series of cozy sweaters and fuzzy socks. Even more intriguing than the photos is the email correspondence between Portman and author Jonathan Safran Foer. It's ...intense. 
+ Nelly Furtado has just released her new, funky "palette cleanser" "Behind Your Back." She sings about a place we've all been to, gossiping about an ex just to bring him up in conversation again—but fear not, she never says anything bad behind his back.
+ Ballerina Misty Copeland, known for breaking down barriers as the first African-American principal dancer for the American Ballet Theater, will now appear in Disney's newest movie The Nutcracker and the Four Realms. She will play the lead role in the movie's dance sequence.
+ Are there any women who actually enjoy being cat-called or wolf-whistled by men? (The answer is no). The Nottinghamshire, U.K. police took note of this consistent problem, making all "misogynistic abuse" a hate crime. Now any and all instances where men target women in an unwanted way can be reported and investigated by the police. This new law hopefully will cut down the amount of harassment that women face on a daily basis.
+ Atlanta R&B artist ABRA dances around with an '80s flair in her newest video for her single "CRYBABY." The song off of her just-released EP, PRINCESS, showcases her incredible vocal range and powerful lyrics she wrote herself. Check out the video, below.
Deal of the Day:
Lottie Tomlinson, makeup artist (and sister of One Directioner Louis Tomlinson), has just released her first product with Nails Inc. Her glimmering spray-on Paint Can in "Good As Gold" gives nails that gorgeous, metallic sheen, without having to spend any time actually, you know, painting your nails. You can pick up a can here.
Advice of the Day:
"Everybody needs love. Everyone deserves it." —Reese Witherspoon
GIF of the Day: