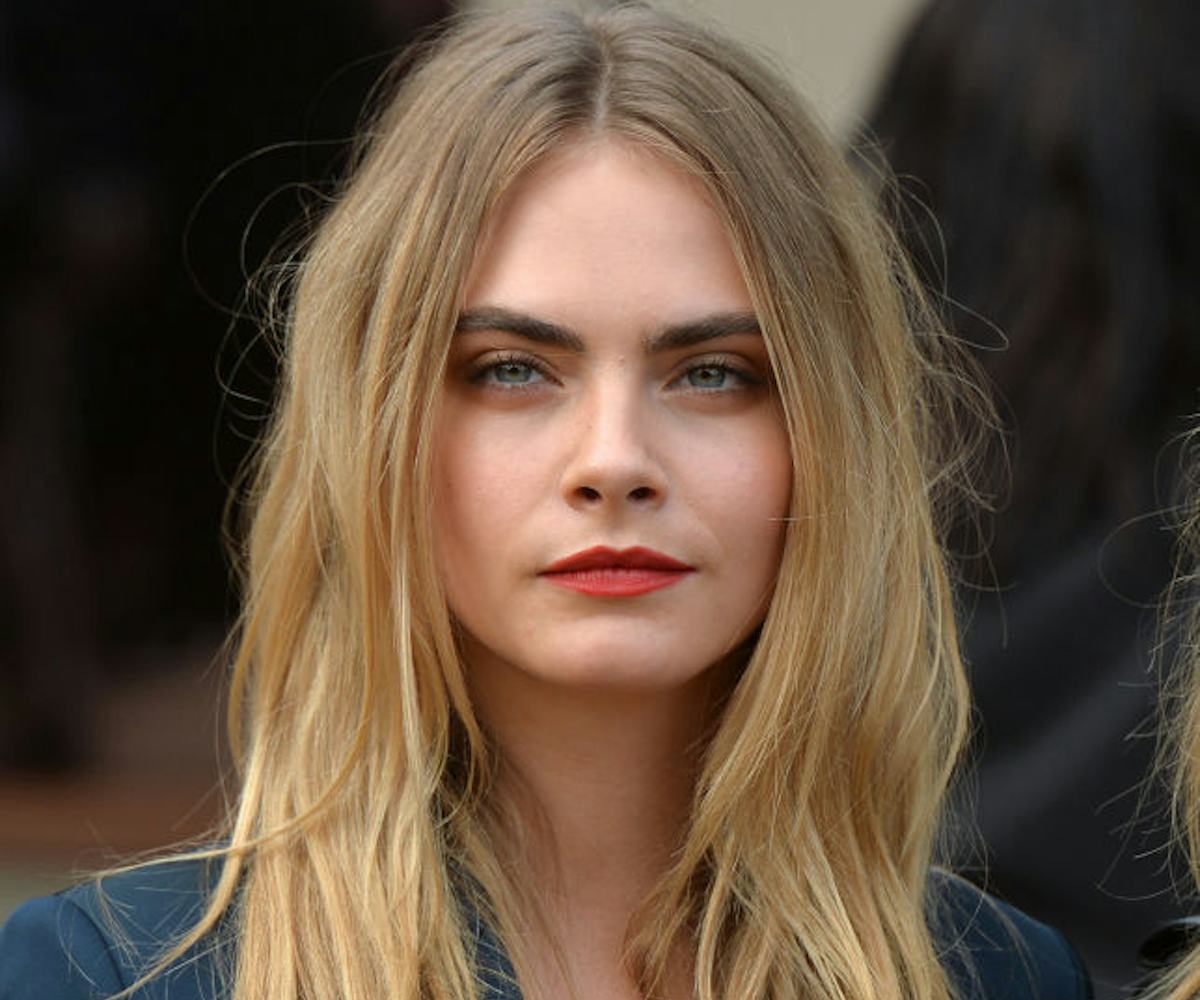 Photo by Anthony Harvey/getty images
8@8: your morning scoop
watch cara delevingne show off her mysterious side in the new paper towns trailer
Today is…
Wrong Way Day, giving you a valid excuse to mess something up...my b!
News of the Day:
+ Get ready to sip your Diet Coke in style because Jonathan Anderson is the latest designer to team up with the drink's new, fashionable bottle.
+ We love everything that involves Cara Delevigne and the latest Paper Towns trailer is no exception. Check it out below and be sure to see the film in theaters on July 24th.
Watch the new trailer for Paper Towns, made entirely from Paper Source paper! In theaters 7/24/15. Posted by Paper Source on Tuesday, July 14, 2015
+ If Amazon Prime Day wasn't enough to get you stoked, the company also acquired Spike Lee's new film as its first Amazon Original Movie.
+ Vivienne Westwood got her 60 of her closest celebrity friends, including everyone from Kate Moss to George Clooney, to model her fresh t-shirt collection for Greenpeace's Save The Arctic initiative. 
Deal of the Day:
Snag $20 off of your purchase of $100 at Forever 21 with the code "SUMMER20"
Quote of the Day:
"I've been asked hundreds of times. And I think it's the stupidest question, no disrespect to you. Why just add another direction? We're good. North is the best. I don't want to try and duplicate that with like a lower direction, you know."- Kim Kardashian on why she will not be naming her baby South
Gif of the Day: